TON whic hwas Telegram Open Network that started wit than ICO released info about stopping everything due to USA court.
They raised $1.7 billion in an ICO in 2018, promising investors the token Gram in return. Yet USA stopped it even globally saying someone from USA could get their hands on stuff if it was released to other parts of the world. Now they will pay back all users, maybe even 110%.
They wrote:
Letter to Telegram Open Network to investors.
2 options are offered:
either a return of 72% of expenses this year
or conversion of investments into shares of the Telegram messenger itself with + 10% to the amount of investments
Pavel Durov's Telegram company is ready to return 72% to its investors, or 110% of the initial investment if they wait another year, until April 30, 2021.
Telegram intends to receive funds for the second option from the sale of a stake in the company if the project cannot be launched.
Original text in Russian here: https://smart-lab.ru/blog/618122.php
And a goodbye text to share worldwide on how USA acted not fair is here: https://telegra.ph/What-Was-TON-And-Why-It-Is-Over-05-12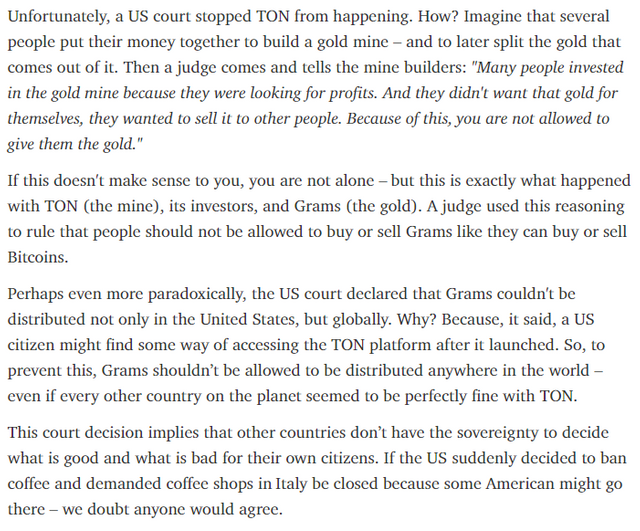 So that is sad news from social media/messnger Telegram (show them love, use it at least!) but good news is Reddit makes their tokens for 2 communities - cryptocurrency and fortnite subreddits.
The two tokens, one named $MOONS and other $BRICKS, will be issued to members of the subreddits /r/Cryptocurrency and /r/FortniteBR, respectively, as part of Reddit's new initiative called "Community Points.
And all of them you will HODL in a vault which you can use now.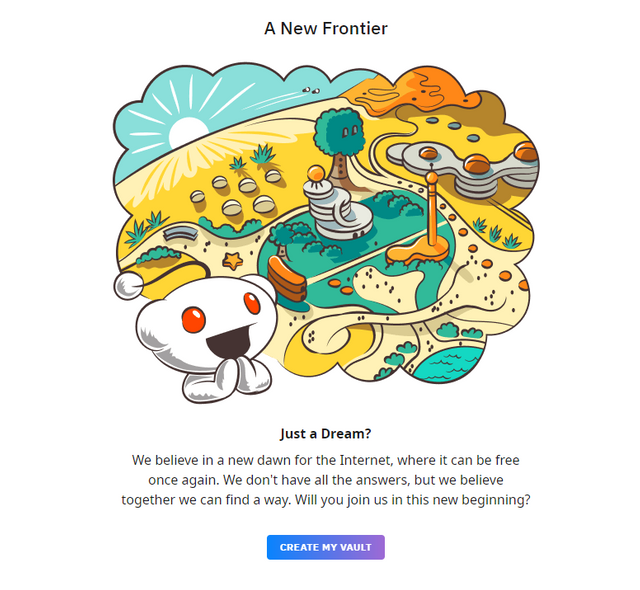 Good times ahead of us.
REAL WAYS TO MAKE PASSIVE INCOME FROM CRYPTOCURRENCY - DOWNLOAD FREE EBOOK NOW