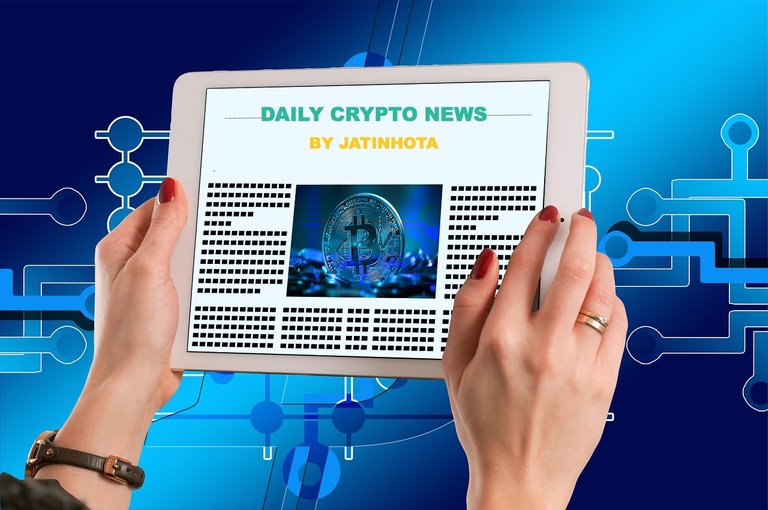 Top Crypto Events Planned for Tomorrow
1 - Hathor (HTR): KuCoin Listing
Deposits: now open -Trading: 18:00 on January 4, 2021 (UTC+8).
Source
2 - Lisk (LSK): Security Audit Report
The external security audit conducted by @LeastAuthority has been completed. The report will be published on January 4th.
Source
Some World Crypto News
#1 - Avacus Co Ltd must build an AML/CTF risk management system that ensures transactions are confirmed and recorded at the time of transaction.
The Tokai Finance Bureau of the SESC (Securities and Exchange Surveillance Commission) has issued a business improvement order against Japanese cryptocurrency exchange Avacus Co Ltd.
The SESC is an independent unit under the FSA (Financial Services Agency) which is charged with market surveillance, monitoring financial businesses, investigating market misconduct and conducting inspections.
Under the order, Avacus is required to submit a business improvement plan to financial regulators by 25 January 2021, explaining how it will correct record-keeping failures and other problems found in its business management and AML/CTF risk management systems.
Specifically, the company is asked to build an effective business management system that ensures compliance with legal and regulatory requirements and proper and reliable business operations.
#2 - Gold bug Peter Schiff has been publicly confronted by his 18-year-old son, a bitcoin proponent, on the topic of value. Calling his dad's understanding of money "Flawed," Spencer Schiff made the statement in defense of TV Personality Max Keiser, who was having an argument with Peter on Twitter.
Todays Top Gainer and Loser for Today
Top 10 Gainer (last 24 hour)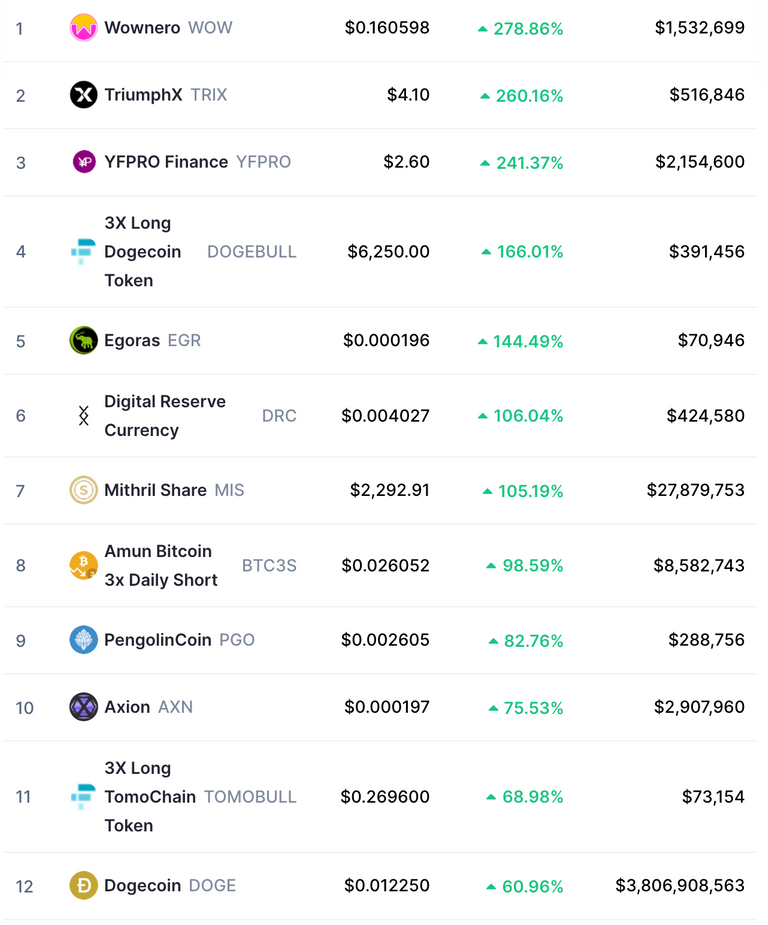 Top 10 Loser (last 24 hour)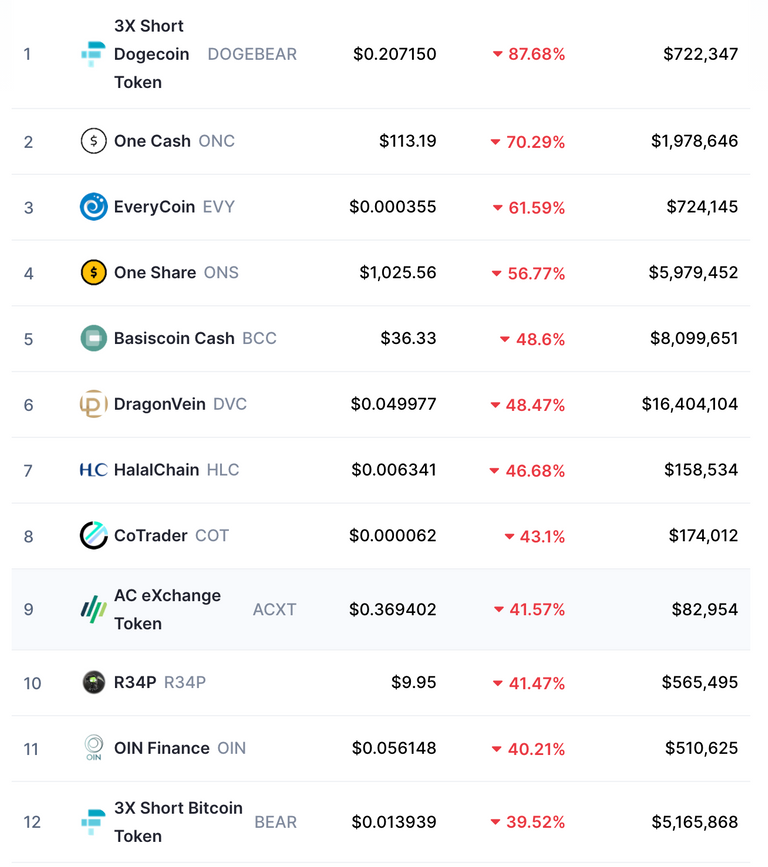 Follow me to get the latest Crypto news & Some Other Awesome posts on your feed and stay updated with the crypto market.
---
Thank you for reading it.
tags: cryptocurrency india cryptonews palnet steemleo neoxian