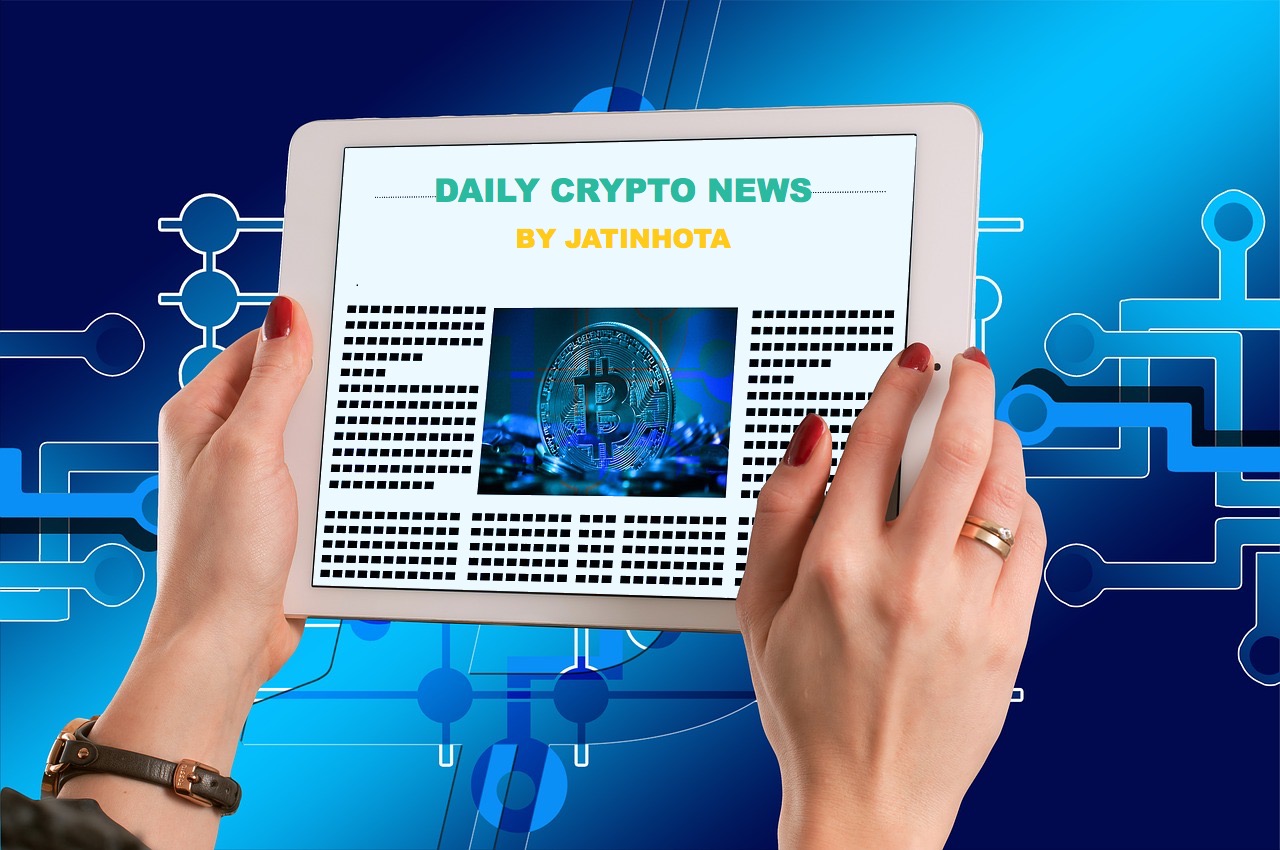 Top Crypto Events Planned for Tomorrow
1 - Hive (HIVE): Hardfork 24
Hive final Hardfork 24 date is set. Countdown timers are go for October 6th!
Source
2 - Ren (REN): Coinbase Pro Listing
WeTrading will begin on or after 9AM Pacific Time (PT) Tuesday October 6, if liquidity conditions are met.
Source
Some World Crypto News
#1 - California-based gaming firm Atari has teamed up with Bitcoin.com Exchange ahead of the sale of its Ethereum-based crypto asset ATRI.
Globally recognized as a pioneer in interactive entertainment, the company behind classic video games like Pac-Man, is now betting heavily on blockchain as it creates a cryptocurrency specialized in the video game industry. In a press release, the Atari Group announces that it has chosen Bitcoin.com Exchange to host the sale of its ERC20 token, ATRI, which is set to launch in November.
#2 - The European Central Bank (ECB) could begin seriously considering and studying the digital euro by mid-2021, the bank said in a report released Oct. 2. Based on the report, the ECB may start a virtual currency program "to ensure meaningful answers are obtained to the open questions raised" by the middle of next year, possibly with an investigation phase to develop the digital euro and conduct experiments. It added that before issuance can be discussed, the ECB needs to consider the various stakeholders' views.
Todays Top Gainer and Loser for Today
Top 10 Gainer (last 24 hour)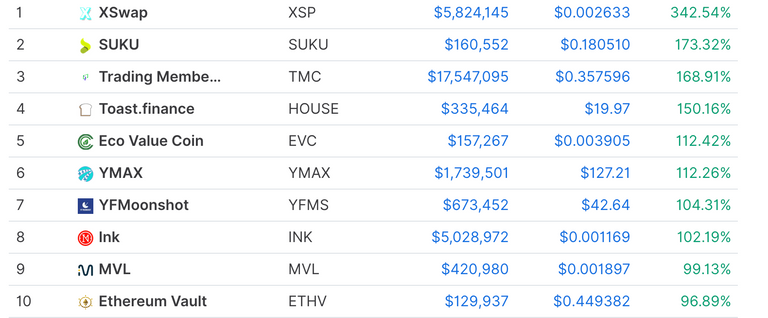 Top 10 Loser (last 24 hour)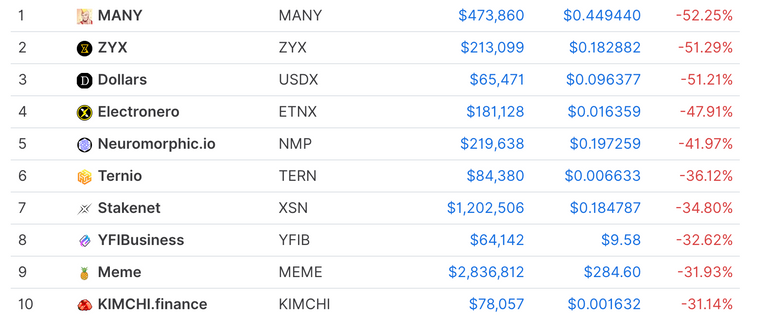 Follow me to get the latest Crypto news & Some Other Awesome posts on your feed and stay updated with the crypto market.
---
Thank you for reading it.
tags: cryptocurrency india cryptonews palnet steemleo neoxian