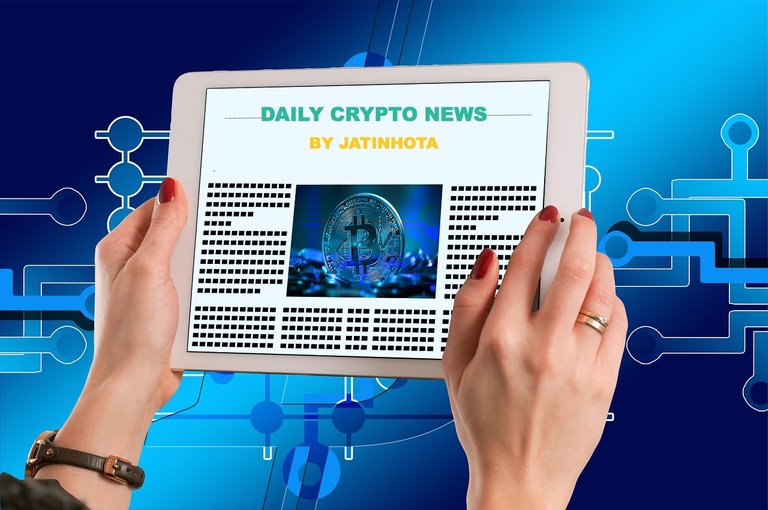 Top Crypto Events Planned for Tomorrow
1 - Elrond (EGLD): EGLD & CNTR Rewards
The $EGLD stake & $CNTR rewards will be automatically distributed by 16 October 09:00 UTC.
Source
2 - The Sandbox (SAND): AMA
AMA Series FCM x @TheSandboxGame... Time: 16th October ,6PM GMT+7.
Source
Some World Crypto News
#1 - The Hong Kong-based crypto exchange Gate.io has launched a new type of hardware wallet that features fingerprint recognition. The device supports over 10,000 cryptocurrencies with wallet.io and multi-signature functionality with over 40 public chains.
The well known cryptocurrency exchange, Gate.io, has announced the launch of the S1 hardware wallet that supports multi-signature functionality and a unique way to keep funds secure. The S1 device is different because it comes with fingerprint recognition located on the in-built display. Gate.io's CMO, Marie Tatibouet, detailed that the fingerprint creates an exclusive and unique password for every S1 owner.
#2 - Regulators all over the world are struggling to come up with an effective tax policy for virtual currency transactions. Recently, the IRS was scrutinized by the government watchdog, The Treasury Inspector General for Tax Administration (TIGTA), about this very issue.
A recently issued report by Organization for Economic Co-operation and Development (OECD), suggests a framework that regulators can use to come up with effective tax rules for cryptocurrency transactions. OECD is an intergovernmental economic organization with 37 member countries, founded in 1961 to stimulate economic progress and world trade.
Todays Top Gainer and Loser for Today
Top 10 Gainer (last 24 hour)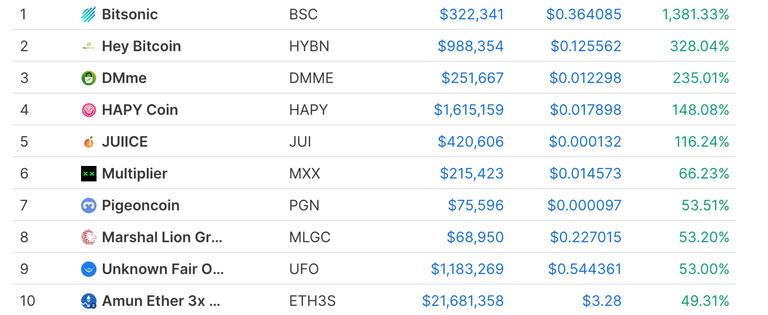 Top 10 Loser (last 24 hour)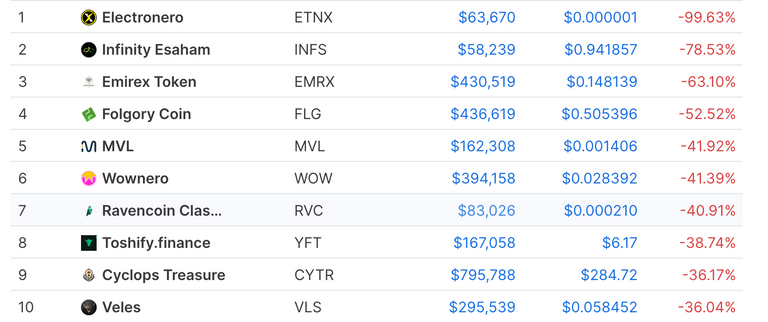 Follow me to get the latest Crypto news & Some Other Awesome posts on your feed and stay updated with the crypto market.
---
Thank you for reading it.
tags: cryptocurrency india cryptonews palnet steemleo neoxian