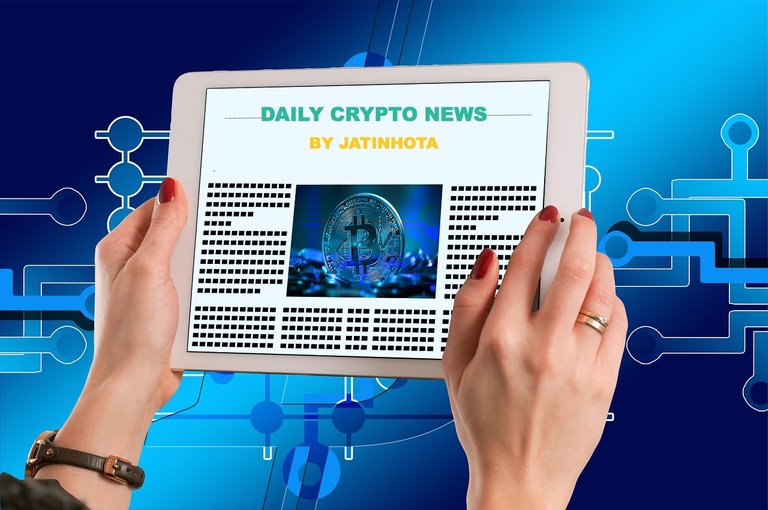 Top Crypto Events Planned for Tomorrow
1 - Venus (XVS): Governance Launch
Venus Protocol Governance Launch is scheduled for January 15th.
Source
2 - Dash (DASH) : Bittrex Global Delisting
We will be delisting the following coins from the Bittrex Global exchange: Monero, Dash, Zcash, & Grin.
Source
Some World Crypto News
#1 - The Office of the Comptroller of the Currency (OCC) today announced conditional approval of the conversion of Anchorage Trust Company, a South Dakota chartered trust company, to become Anchorage Digital Bank, National Association.
The OCC granted a national trust bank charter to Anchorage after thorough review of the company and its current operations. As an enforceable condition of approval, the company entered into an operating agreement which sets forth, among other things, capital and liquidity requirements and the OCC's risk management expectations.
#2 - Grayscale Investments, the world's largest digital currency asset manager and sponsor ("Sponsor") of Grayscale XRP Trust (XRP) (the "Trust"), announced that it has commenced dissolution of the Trust following the Securities and Exchange Commission's December 22, 2020 decision to file a federal court action against certain third parties asserting that XRP is a "security" under federal securities law.
In response to the SEC's action, certain significant market participants have announced measures, including the delisting of XRP from major digital asset trading platforms, resulting in the Sponsor's conclusion that it is likely to be increasingly difficult for U.S. investors, including the Trust, to convert XRP into U.S. dollars, and therefore continue the Trust's operations.
Todays Top Gainer and Loser for Today
Top 10 Gainer (last 24 hour)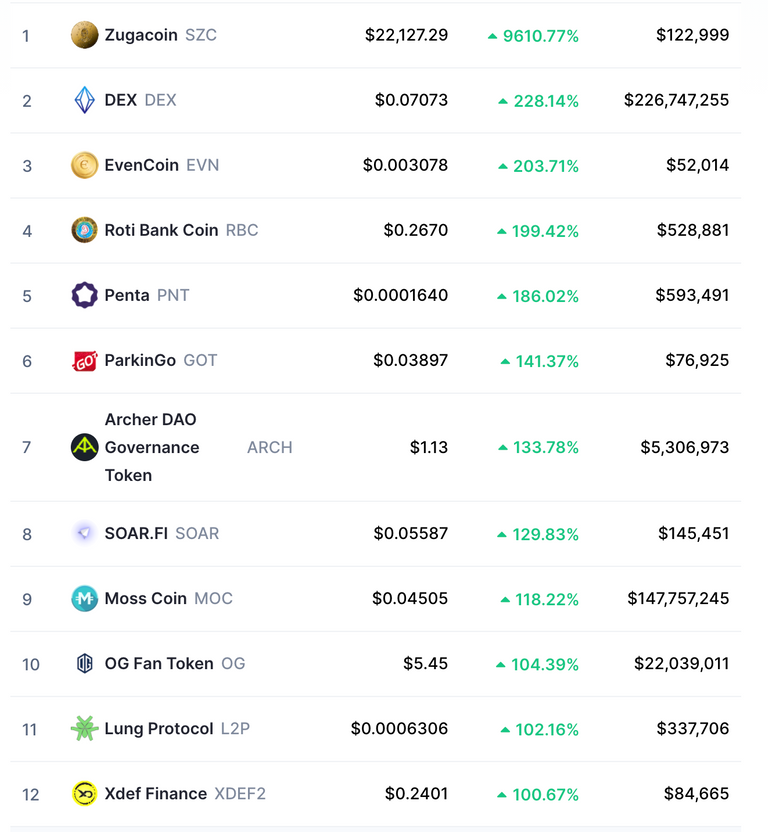 Top 10 Loser (last 24 hour)
Follow me to get the latest Crypto news & Some Other Awesome posts on your feed and stay updated with the crypto market.
---
Thank you for reading it.
tags: cryptocurrency india cryptonews palnet steemleo neoxian