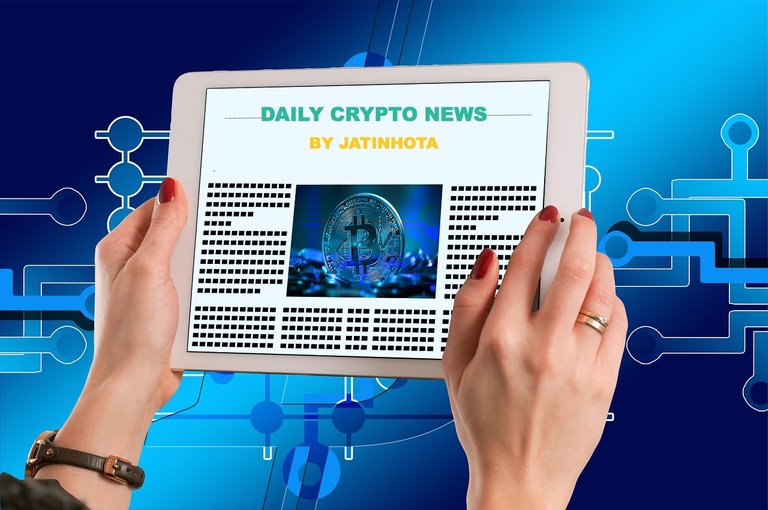 Top Crypto Events Planned for Tomorrow
1 - Zilliqa (ZIL): Non-custodial Staking
Non-custodial #staking is set to release on the Zilliqa mainnet on 14 October.
Source
2 -THive (HIVE): Eclipse
The top 20 have chosen October 14th at 14:00 UTC as the time that the majority will switch over and we'll finally get our Eclipse.
Source
Some World Crypto News
#1 - Cryptocurrency exchange Coinbase has revealed interesting new features that would allow its wallet users to purchase Bitcoin and other cryptocurrencies directly in-app using a debit card.
Initially, not all Coinbase Wallet users can access this feature. The ability to buy cryptocurrencies from inside their app will be first rolled out to Android devices in the US, with IOS support and expanding the service elsewhere was slated to follow in the near future.
#2 - Ethereum-based DeFi lending platform Aave raised $25 million during its latest venture capital investment round.
Blockchain.com Leads Funding
Several companies participated in Aave's latest funding round, including Blockchain Capital, Standard Crypto, and Blockchain.com.
The new funds will go toward extending the project's reach. Aave CEO Stani Kulechov says that the project aims "to bring DeFi closer to institutional use" and "expand the team size to serve the growth in Asian markets." VC investors will also be able to stake tokens and participate in governance, according to Aave.
The company has raised more than $20 million in the past through separate fundraisers, including a $3 million venture capital round in July 2020 and a $17 million ICO in 2017.
Todays Top Gainer and Loser for Today
Top 10 Gainer (last 24 hour)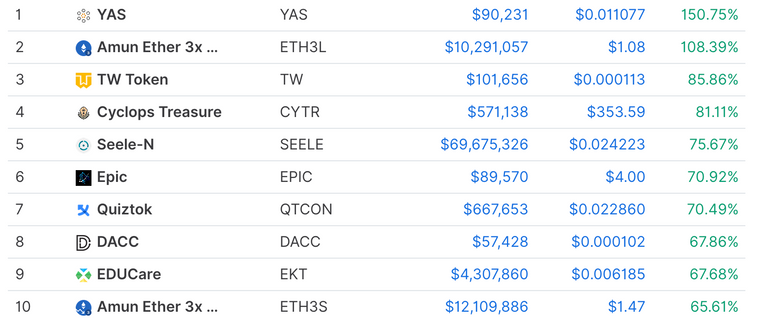 Top 10 Loser (last 24 hour)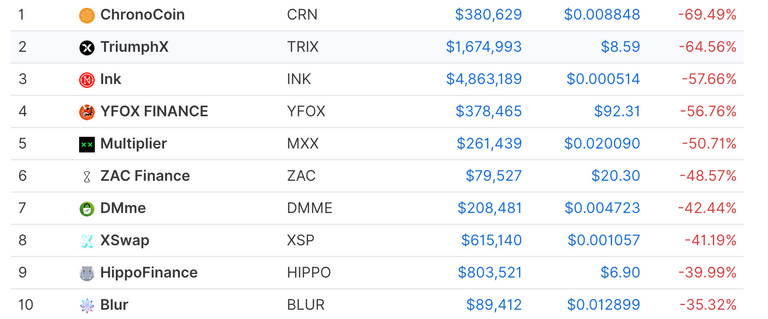 Follow me to get the latest Crypto news & Some Other Awesome posts on your feed and stay updated with the crypto market.
---
Thank you for reading it.
tags: cryptocurrency india cryptonews palnet steemleo neoxian