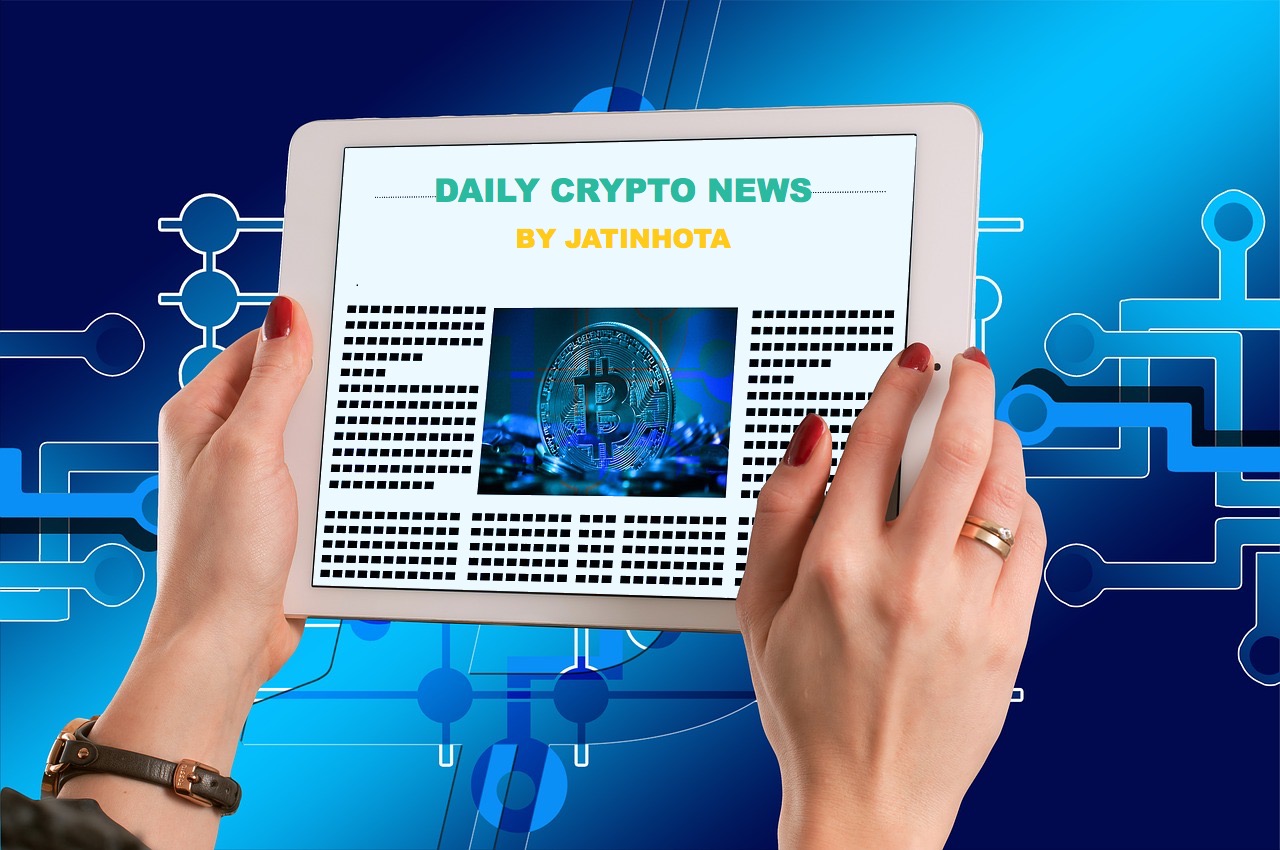 Top Crypto Events Planned for Tomorrow
1 - WazirX (WRX): Burn
The 2nd $WRX burn event is scheduled to happen next week!
Source
2 -Nash Exchange (NEX): H1 Presentation
Our H1 presentation will take place on Saturday 10 October 2020. The Nash founders will discuss our progress and plans.
Source
Some World Crypto News
#1 - The Bank of Japan (BoJ) has become the latest monetary regulator to officially draft a plan for a central bank digital currency (CBDC), as it will start testing 'as early as possible' at the beginning of FY 2021, which starts in April.
The report, called The Bank of Japan's Approach to Central Bank Digital Currency, was released on Friday, giving a comprehensive picture of the central bank's stance on launching a digital yen.
#2 - UK-based online banking platform Cashaa has announced plans to launch a crypto-friendly online bank in India. Cashaa India will allow Indian businesses and individuals to open a savings account with them and buy, store, and save cryptocurrencies. For lending, they will be adding crypto assets classed together with gold and real estate as collateral. As those at Cashaa say, Indian banks are reluctant to provide banking services to the crypto users. Cashaa has provided B2B banking services to most Indian cryptocurrency companies. The launch of the online bank will allow the platform to extend its crypto and banking services to individuals as well.
Todays Top Gainer and Loser for Today
Top 10 Gainer (last 24 hour)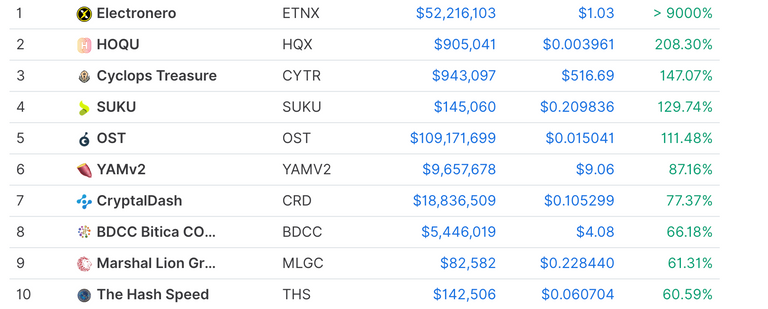 Top 10 Loser (last 24 hour)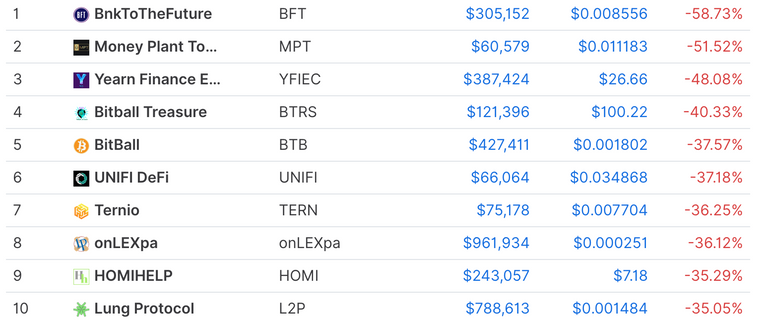 Follow me to get the latest Crypto news & Some Other Awesome posts on your feed and stay updated with the crypto market.
---
Thank you for reading it.
tags: cryptocurrency india cryptonews palnet steemleo neoxian