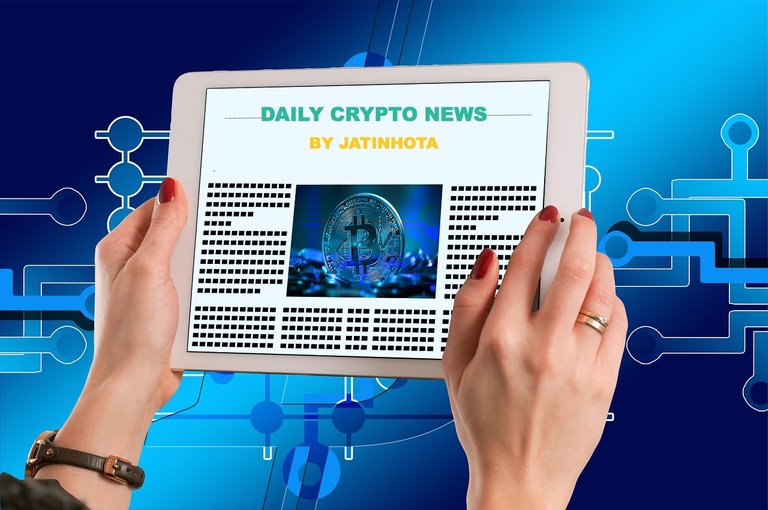 Top Crypto Events Planned for Tomorrow
1 - PCHAIN (PI): Mainnet Upgrade V1.3.07
For a smoother transition and to best accommodate all $PI participants V1.3.07 is being rescheduled to January 6th 12:00 UTC+8.
Source
2 - SAND (SAND): Live Stream
The Sandbox Live Streams Wednesday, January 6, 2021 - 18:00 - 19:00 GMT.
Source
Some World Crypto News
#1 - National banks and federal savings associations can use public blockchains and stablecoins for settlement, The Office of the Comptroller of the Currency (OCC) said in an interpretive letter published late Monday.
The letter indicates that banks and savings associations can now run crypto nodes and utilize associated stablecoins for "permissible payment activities." This means banks can use public blockchains to validate, store, record and settle payment transactions as long as they're compliant with existing laws.
It also specifically mentions the use of stablecoins for transactions, saying blockchain networks can mitigate costs for cross-border transactions as a "cheaper, faster, and more efficient" means of payment. For that reason, it's empowering banks to utilize blockchains and their stablecoins for converting to and from fiat during remittances — and even issue stablecoins if they so choose.
#2 - Tyler Cowen, an economist and professor at George Mason University, has suggested that the key use cases of cryptocurrencies are mutually exclusive. He argues that cryptos can either be important inflation hedging tools or useful forms of payment but not both.
Todays Top Gainer and Loser for Today
Top 10 Gainer (last 24 hour)
Top 10 Loser (last 24 hour)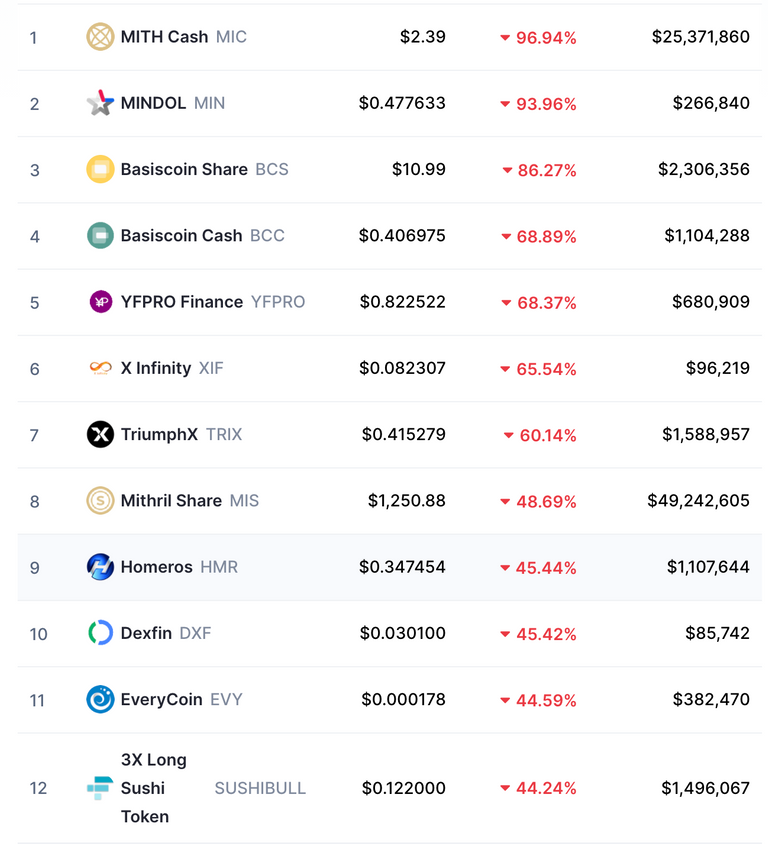 Follow me to get the latest Crypto news & Some Other Awesome posts on your feed and stay updated with the crypto market.
---
Thank you for reading it.
tags: cryptocurrency india cryptonews palnet steemleo neoxian