Hey guys,
I wish to announce to all my fans and followers that I am now have a new twitter account which i am going to be using for as my official account, business deals, twitter giveaways and my music promotion. This account will be managed by my humble self and i intend to use it to share good music and also spread word to Africans and the world at large about Cryptocurrency and Blockchain technology and the advantages of investing in cryptocurrency which is the currency of the future.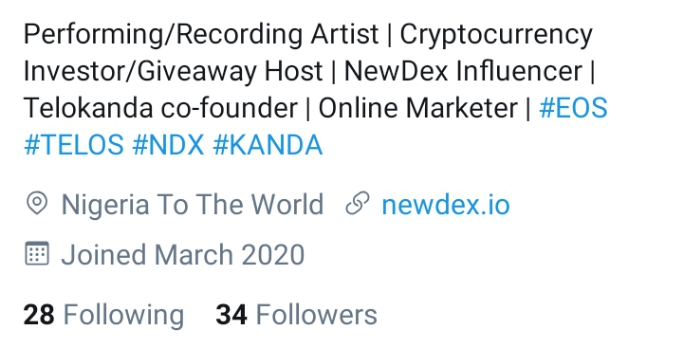 Since I am looking at building my fanbase, I will be giving out free Hive tokens to everyone who will follow my twitter account here https://twitter.com/favvycitimillz and drop screenshot as proof either in the comment section of this post or on @telokanda discord here https://discord.gg/jftfeg3. I will be rewarding all participants when this post pays out.
Have a good one and Cheers!