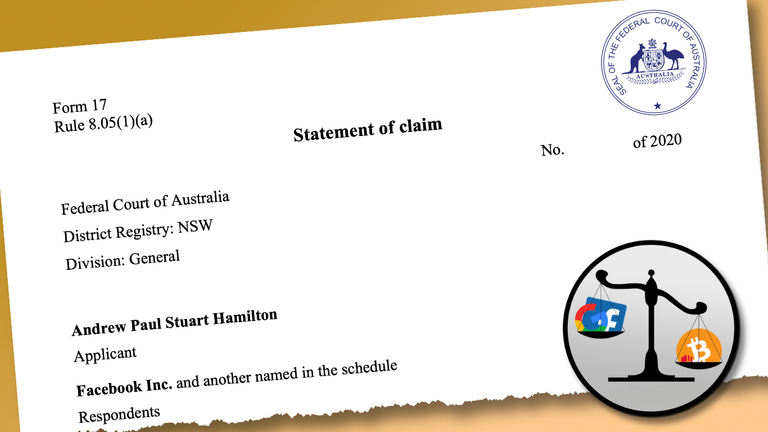 We are pleased to announce that the Class Action Lawsuit against Facebook & Google's Ban on Cryptocurrency related advertising has been commenced by an Originating Application and a Statement of Claim being filed in the Federal Court of Australia.
I, Andrew Hamilton, am the Representative Applicant (lead plaintiff) in this litigation, funded by JPB Liberty.
You can see the Originating Application and Statement of Claim, stamped by the Court, here:
https://www.jpbliberty.com/post/statement-of-claims-and-originating-application-as-filed-august-14th-2020
---
Please note that class member signups close this Friday, 21 Aug 2020, at 9.30pm Australian Eastern Standard Time.
If you have friends or family that also holds cryptocurrency or was/is involved in a cryptocurrency project, please remind them to sign up before the closing date.
https://jpbliberty.formstack.com/forms/class_member_signup?Referral=hive
If you are on Twitter, you can share this Tweet: