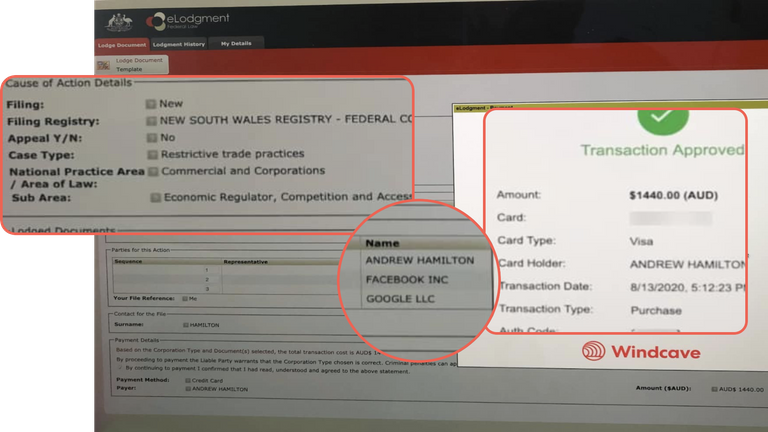 We'll have more details in the next few days, but the 50+ page Statement of Claims and the accompanying Originating Application have been uploaded to the Federal Court of New South Wales, Australia and the $1,440 AUD filing fee has been paid (with a Crypto.com based Credit Card of course).
Just so some of you understand the implications of this: the Australian courts work on a loser pays basis. Merely by filing this case, JPB Liberty is liable for the legal fees of the respondents: two of the world's richest companies.
And please, do sign up for the case, every extra claim we have before we have to close signups at the end of next week, helps us!
---