Hey all! As far as we working on the cards artworks, and so on as being mentioned before in this post:
https://steempeak.com/cryptobrewmaster/@cryptobrewmaster/cryptobrewmaster-concept-arts-for-an-alpha-release
We would like to ask a community to participate in an items creation:
So far in the alpha set, there are 82 total card-items that go into the different game collectibles at the alpha release, and it's only 1\3 of total cards we are planning to release up to beta.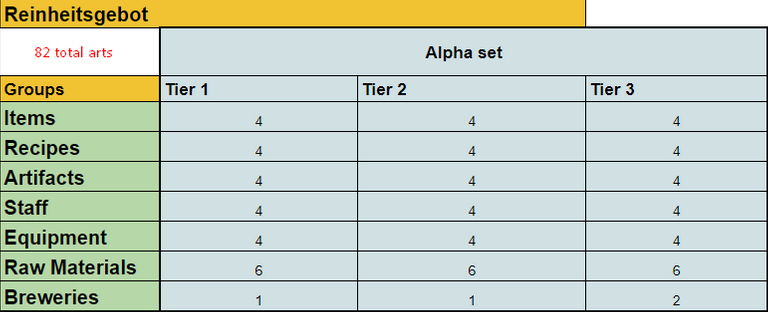 What we are looking for?
We are looking for ideas for a beery artifacts: these are the little tiny things that are standing somewhere in the bookcases, or at the shelves and made us proud of our past. It's the great beer books, or the parts of our grandfather's old brewhouse back at the end of 19th century, or something else

Here are the samples we got so far, and we would like to ask you to help us with the ideas! We push 10 STEEM into the rewards pool here, also u will receive some CBM token %) Best and well written ideas will receive special mentions and rewards!
Old barrel
standing somewhere in the head brewers office reminds his good old days he fell in love with the brewing process. Gives + 1 to Creativity *example
Kunze book with an autograph
a book by Wolfgang Kunze with an autograph, you received on a personal meeting with a legendary Brewfessor. Gives + 5 to Beer quality
Reinheitsgebot
The almost original copy of the 1516 purity law sheet, your grandpa gave you on the graduation day! Gives you + 5 to Innovation
Join the bounty!
vote our proposal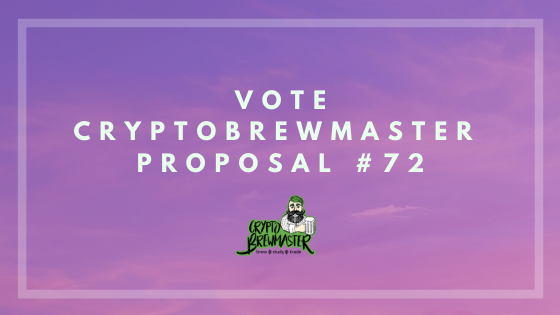 check out our 2020 roadmap
**Q1 2020 **
works on arts and alpha version preparing
Game Design Document - work in process
SteemProposal launch
Community work, giveaways, social media promotions
Booster packs pre-sale open
#STEEMMEETUPAACHEN2020 - Steem meetup in Aachen Feb2020
**Q2 2020 **
Alpha-version launch
Locations pre-sale or auction
Community work, giveaways, social media promotions
Beta version work starts
Q3 2020
Beta version work in process
Community work, giveaways, social media promotions
**Q4 2020 **
SteemFest5
Beta version release
Community work, giveaways, social media promotions
@alinalazareva, @eii, @orjantomarcelo, @fredkese, @chireerocks, @shenan, @bxlphabet, @blueeyes8960, @jorgebgt, @ritxi, @monsterstamer, @serge023, @rosauradels, @brasan @rollie1212 @qam2112 @stranger27 @maxer27 @PreparedWombat @taskmaster4450 @teamukraine @gengua @detlev @cranium @for91days @boga4 @revisesociology @klismois @misterc @technicalside @kaeves4711 @mys @koropatva @revisesociology @teamukraine @c21c @huntforsteem @fiona777 @jorgebgt @orjantomarcelo @authorizedmovies @splinterlands-ru @khaleelkazi @gidlark @beco132 @steemitcuration @mdsamad @steemstreems @guurry123 @publicumaurora @axeman