Yesterday I spent a bit of time doing the follow-up research for an article I hope to get published in Forbes soon about staking. I thought I'd share the results of my own experience in starting to stake Wancoin (WAN).
I've written about Wanchain before back when they announced that their staking rewards were about to go live. That simple press release set off a huge run in the coin where it more than doubled in a week. Welcome to crypto.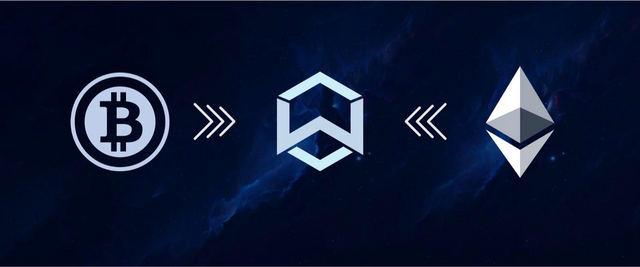 I didn't want to FOMO buy the pump so I've been waiting and waiting for the price to come down in order to begin accumulating for myself. After the bitcoin pump 5 days ago that then led to a FOMO pump in all things China crypto, I figured now was as good a time as any to figure this stuff out.
If you have a Kucoin account and you want to avoid going through the steps outlined below, you can just buy WAN on Kucoin and participate in the WAN Soft Staking Program to get your rewards. But you know, "Not yer keyz, not yer coinz!" That's what the truly hard core crypto aficionados say! I tend to agree. At any given time, 80-90% of my family's crypto holdings are held off-exchange.
If you subscribe to this same philosophy, here's a guide on how to stake your WAN:
Go to Binance and buy some WAN. It's the most liquid market for the coin by far, doing 25% of the global traded volume in the WAN/BTC pair alone. Plus, you can sign up using my referral code and get 10% back on all your trade commissions denominated in the very attractively priced (at the moment) BNB token.

Go to the "Get Started" page on Wanchain.org and either download the "Desktop Light" Wan Wallet. The "Mobile" version is fine, too. I have confirmed with the team that both applications allow you to stake WAN to a group of 50+ validators.

Create an address in your newly downloaded WAN Wallet. You should know the drill at this point. You will be given a series of seed phrases that you will need to write down in order on a piece of paper that you keep in a very safe and secret spot. Do not lose this paper! It is the seed phrase that will allow you to recover your private keys should anything ever happen to the device that you are storing your wallet app on.

Send the WAN you bought on Binance to your new address. The great thing about Binance at this point is that withdrawal fees are just so cheap. I paid 0.1 WAN (currently about 2 cents) to send our tokens off.

Go to WanStakeInsight.com to research your validator options. You'll need to pay attention to each validator's remaining staking capacity, which is determined by the amount of WAN that they and their partners (each validator can have up to 5 partners) have self-staked. You will also want to look at the current fees being charged, the maximum fees they have stated they will charge in the future, the number of current delegators, and the average amount that each delegator has staked. I'm a cheap bastard, so of course I went with the one charging 0% fees currently - Validators Online. They even have a Twitter account!

Once you're comfortable with your validator selection and you have your WAN coins in your shiny new Wan Wallet, all that is left to do is to delegate! To do that, just go to the "Delegation" tab of the "Galaxy PoS" section of the menu in your wallet. Click on "New Delegation," select your validator, and type in the amount of WAN you would like to delegate. Then click "Next" and then "Send" to sign your transaction.
Congrats! You have now successfully delegated WAN to a validator and will soon start receiving WAN staking rewards.
Wanchain is an interesting project because of its laser focus on interoperability. In my opinion, the only projects worth investing hard-earned fiat into are those that are working in this arena. The group that is making interoperability a primary point of emphasis is pretty small these days and includes WAN, AION, Cosmos (ATOM), Polkadot (DOT), and the project I work on, Konstellation (DARC). There might be more coming online soon, but that's all I know.
There are two interesting developments that are working in WAN's favor at the moment. First, the Chinese government has recently announced their all-in support for blockchain projects. You can see from my friend Li Ni's Twitter account how that could potentially be a huge plus for projects like WAN: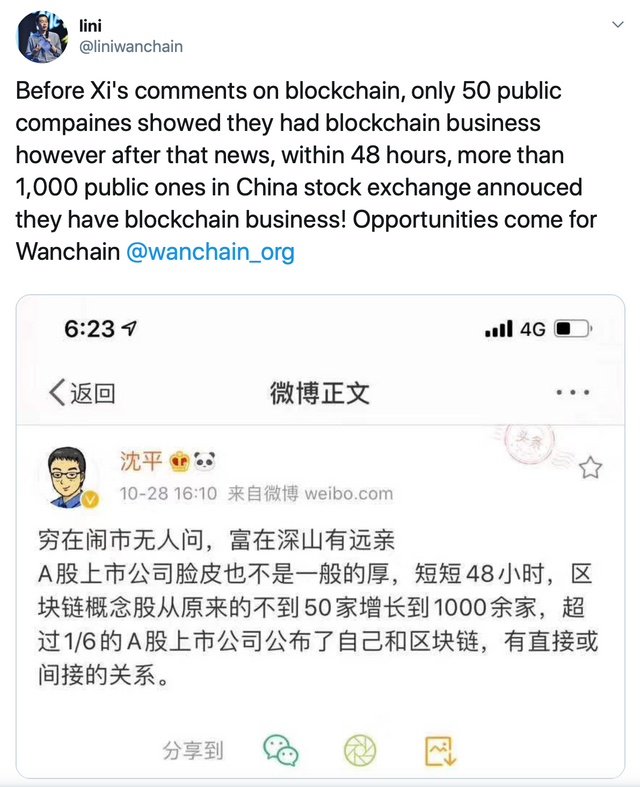 Second, the crack team of WAN devs is hard at work making a cross-chain DEX prototype. No, not one like OmiseGo that has so far cost $50 million and still doesn't even exist. A truly open-source, truly decentralized interoperable exchange that will safely and securely allow you to trade assets from one main chain to another. All powered by WAN coins.
That's worth $22 (the current price of 100 WAN, the minimum to start staking today), ain't it?
If you liked this article, please consider sending me a WAN tip to my WAN Wallet at: 0x8Cd59511C269C6C6A0a8035CaCB40aDf3cA4264a (Note that WAN addresses are structured the same as ETH addresses. They both start with 0x... Note: I do not have this ETH address!)