WazirX has now been acquired by Binance.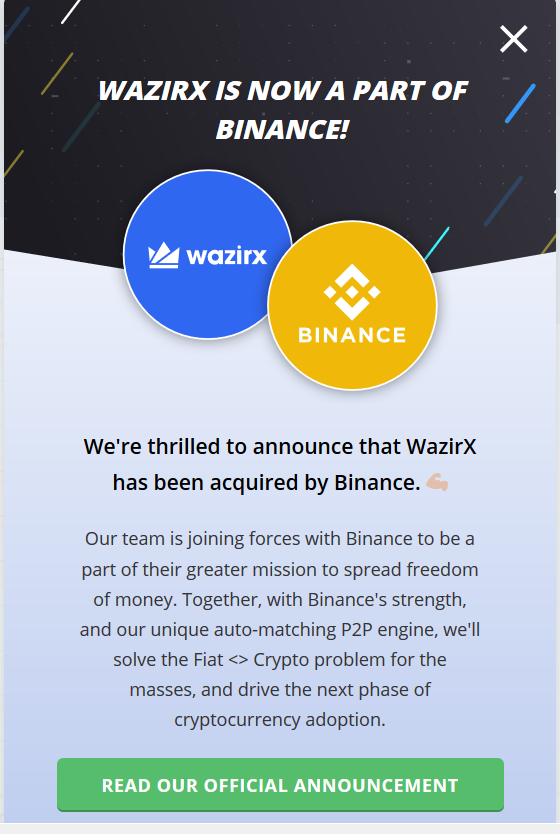 I have been exploring WazirX for some time now to make my next investment in Steem and today this news came out. They have now been acquired by Binance. Its sill not clear, how that's going to impact the trading and what happens if you have accounts at both places ( I do).

Right now the preferred way to do the trading in WazirX is to go through the P2P mode, where you can buy USDT for INR, AND then use that to buy Bitcoin. The price gap compared to other exchanges is a bit high. For example, if you go the exchange then the price of USDT is around Rs 69.99 (as of posting this now), but if you go to P2P the price is around Rs 74.50. But you cannot deposit INR and buy it from exchange. So P2P is the only option available right now to buy using INR.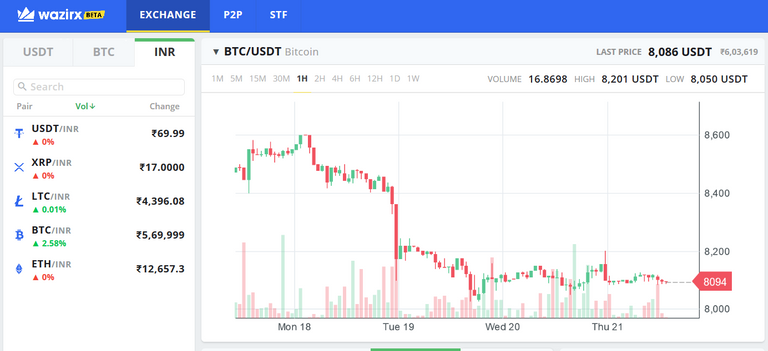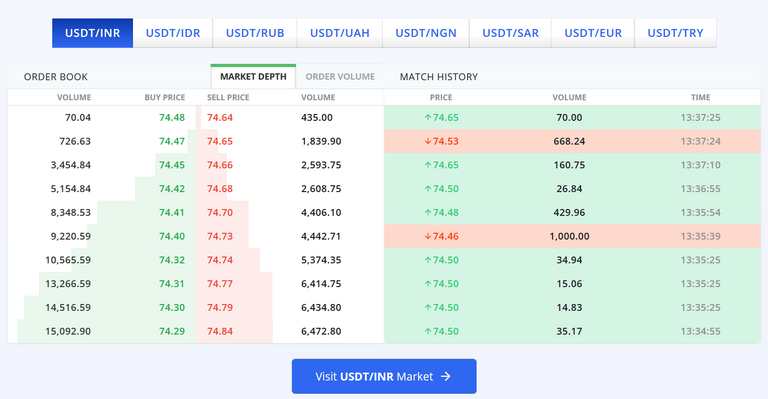 And the price of BTC that you pay is higher compared to bittrex. Right now the BTC price on bittrex is USD 8070 approx, where as USDT price is around $0.999 or make it even 1$ to round up. Given that USD to INR is only Rs 71.79 , you pay almost Rs 3.4 more for every USDT. And if that is not enough, then BTC value on WazirX its around 8095 for USDT. So you loose at both places. And all these added with the charges will cut our investment a bit, but if that is what it is, then we will have to accept, if we want to use trade using INR.
And one more thing, you can buy only 16 USDT for the first time !!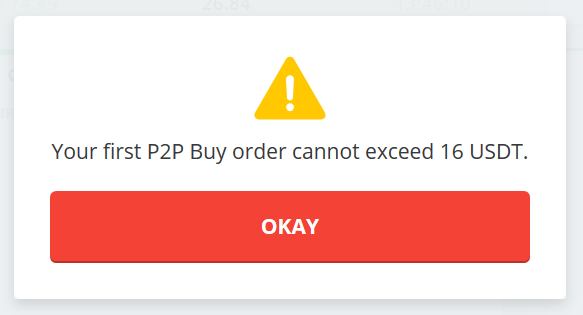 Does anyone knows a better exchange which can be used to buy BTC using INR ?