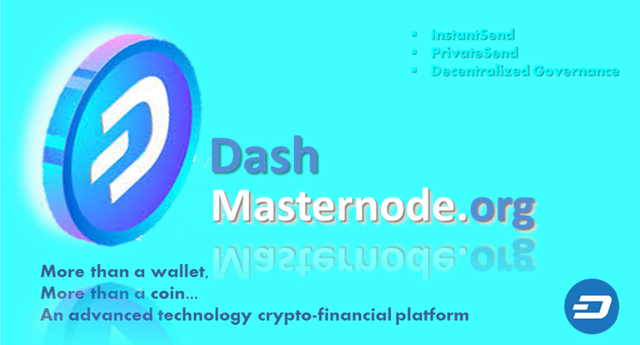 Introduction
In the Search for a decentralized service provider helpful for launching your ICO; Masternodes can be taken into account, Ideal for its power, speed and safety.
The MASTERNODES service is feasible thanks to its innovative technology based on distributed and decentralized networks of nodes that attribute power to the platform.
Recall that each node is independent and replace each other at the time of a power failure or hardware failure.
This makes the service interruptible and low maintenance, since each user owns their own CPU and is responsible for their repair.


I invite you to discover MASTERNODES, its main characteristics and advantages.

It is very important that you know in advance, a little history about DASH.
WHAT IS DASH?:
"DIGITAL CASH", IT IS AN OPEN CODE CRYPTOCURRENCY WITH SPECIAL FEATURES THAT INCLUDE MINING FUNCTIONS AND ADVANCED MASTERNODES SERVICE.
WHAT KIND OF CRYPTOCURRENCY IS?:
THEN HAVE BEEN KNOWN IN THE PAST AS XCoin AND Darkcoin, IN THE PRESENT DASH IT IS AN ALTcoin TYPE CRYPTOCURRENCY WITH GLOBALIZED ADOPTION AND FEATURES SIMILAR TO BITCOIN.
WHAT IS THE VALUE?:
CURRENTLY A DASH IS EQUIVALENT TO: 112,41 US$ (0,01114696 BTC), According to data extracted from www.coingecko.com 07/25/2019

It is an advanced cryptographic service that corresponds to the second layer of architecture Dash, where the functionalities of instant and private transactions are made possible, as well as, the free governance system.
MasterNodes seeks to streamline transactions within a financial ecosystem through a server that remains connected to blockchain 24/7.
How do you access the service?
Users must meet some minimum CPU, RAM, disk space and network requirements.
To run a wallet Dash you must have a minimum of 1000 Dash as a guarantee, the customer can make instant and secure payments.
Masternodes prevents Sybil attacks (twins) that can work in parallel by boycotting operations.

GIVING THAT FOR SOME THE COST OF THE MASTERNODES SERVICE PUTS THEM TO THINK!
THE FOLLOWING QUESTION COMES:
Is it possible that some entity can support a masternodes?
(affirmative response):
The participations allow the client to accumulate the money to pay for the service of some masternodes, hiring intermediaries who can provide the funds for activation.
That is a participation MASTERNODES!
Finally, the service provider divides the reward among the participants as follows:
45% for the MasterNodes
10% for a development fund
45% to the miner who found the block

"The operations are 100% private and in real time, a privilege for large investors who request identity protection, data security and interoperability."



123rf.com / pixabay.com / depositphotos.com
The advanced functionality of Masternodes is denoted below:


InstantSend: The possibility of making instant payments are an advantage of masternodes before other platforms such as Bitcoin, which suffer large bottlenecks that generate waiting times to confirm a payment.
PrivateSend: Transactions are made keeping anonymity, safeguarding the identity of the user as well as all of their sensitive data. An advantage compared to public and traceable transactions offered by Bitcoin.
Decentralized Governance: The masternodes make up a distributed network of no-trust nodes where consensus is governed by the majority decision, while Bitcoin is controlled by a group of miners and financed by third parties.

More Masternodes functions:
Through Node40, another masternodes functionality, the system analyzes the financial progress in the network and establishes the range of losses or gains generated. The monitoring is constantly updated and generates an auditable record. It also associates the IRS data to keep the user informed of their tax obligation.
Return of investment (ROI)
Dash. It is responsible for paying on time to all the associated nodes according to their performance, ensuring the transparency of the process and without the possibility of diverting funds.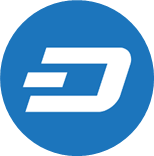 dash.org

"The launch of
a new generation of masternodes in the market
which could represent a potential
future benefit"

In my opinion MASTERNODES is ideal as long as you consult your budget, since a certain amount of cryptocurrencies is required to start the service

PROS


Instant Payments
Audit and traceability
Fast return on investment
Compatibility with various cryptocurrencies
Does not use expensive hardware
Low energy consumption


CONS


It requires that the user enjoy great monetary liquidity to be able to operate a masternode
It is subject to the volatility of the Cryptocurrency market which could generate unforeseen losses.



WHAT? YOU HAVE NOT READ STILL:
ADOPTING Cryptocurrency IN SOUTH AMERICA
I recommend you visit my previous publications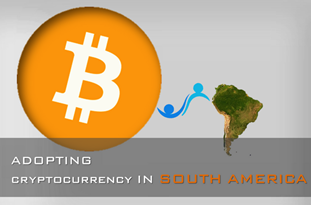 Credits:
@nachomolina
Crypto content developer

The following sources were consulted:
https://www.dash.org/es/masternodes/
https://masternodes.pro/statistics
https://www.dashforcenews.com/es/que-son-los-masternodes-de-dash/
https://coinsutra.com/masternodes/

Google translator was used
If you liked my publication and want to contribute to my growth.
ETH: 0x0157927b6296c1E717D5b20f62F1CB78D1D90F70