Welcome to our weekly account statement.

MAPXV News
Sales have continued to pick up, albeit modestly, and we thus also continue to edge up our SP. Our overall fund is today worth 9,999 STEEM.
The delegation-miners have been sent their tokens today - thanks, as always, for your support. Note that delegation-mining was capped some weeks ago, so anybody wishing to delegate must request this in a comment. Failure to do so just means your delegation will be ignored and treated as non-earning support.
i have no idea how many people read this, so worth repeating a few things. I just wanted to say a few words about the parameters that we use. They fluctuate with market conditions such as the recent prices of our MAPXV token and the number of active tokens. We did not need to change our calculations after HF21 because our metrics, such as VVS and VVT, are both relative to STEEM. Hence, the real comparison is between 1 SP and 1 MAPXV token.
Sure, votes and earnings have dropped, but they have dropped for almost everybody, unless you have a million SP to splash around. Communities that have developed systems to support their members have been hit with both lower upvotes and potentially the loss of delegations. The price of leased delegations has dropped but remains stubbornly high compared to the true returns possible in the new Steem economy.
MAPXV is designed to help communities offset these changes to some degree. The relative votes received remain highly competitive, allowing communities to increase their own SP or compound their rewards by purchasing more MAPXV tokens. The maximum holding of 2000 MAPXV tokens is designed both for the stability of the program and to avoid any single user from having a controlling stake.
I designed the MAP FinTech tokens listed in the footer, including MAPXV, based on my own experiences of running what was the MAP Community. Even a successful community runs into the problems of scaling so that the finances need to be managed so that they grow in line with the number of members. If any community admins wish to discuss this in more detail, then please get in touch at our public Discord room.
There continues to be a damaging mis-perception, compounded by Steemit itself, that earnings are in Dollars. This is just not true. Earnings are created and distributed in STEEM (and possibly SBD). Hence, any expectation that token prices - such as MAPXV - must necessarily fall is also misplaced, especially tokens such as MAPXV that are designed to work in the Steem economy. Such sentiments have more to do with psychology than mathematics. having said that, we shall slowly inch down prices as necessary.
A reminder that MAXUV is sponsoring the Buildbetter Contest with a donation of 500 MAXUV tokens.
We shall, as always, continue to monitor developments on the Steem blockchain.
Have a good weekend!

---
MAPXV Headline Numbers
The headline figures are:
MAPXV tokens active = 8030 (20,000 max)
SP in @MAPXV = 8362
Mining SP = 28,000
Other STEEM = 1637
Total STEEM = 9999
Total Income = 108.00
Fee = 10.80
Total STEEM carried down = 9988
MAPXV ABV = 1.24 STEEM
MAPXV VV/STEEM = 25.8
MAPXV VV/Token = 18.4
Note that "Other STEEM" is the sum of all holdings not powered up as SP: liquid STEEM and SBD plus holdings within Steem Engine to maintain market liquidity plus some investments; we also now have stakes in MAPR, MAPX, PAL and LEO, and some others, and receive rewards from them. Also note that values are volatile, especially any holdings priced in US$, so the above numbers are a snapshot and may have changed when you look at the @MAPXV account.
Income includes rewards and token trading profits but excludes token sales.
The Asset Backed Value (ABV) is our total holdings calculated in STEEM divided by the number of active MAPXV tokens, whether staked or unstaked. Given that MAPXV token holders are getting 8 times the equivalent daily upvotes per STEEM, and adjusting for a variable VP, I shall leave it to the investor to calculate a market price for MAPXV tokens.
If VVS > 8.0, then MAPXV stake-holders are getting upvotes of greater value than the par 0.2% twice per day per token.
If VVT > 1.0, then MAPX tokens are under-priced on the market and good value to buy.
---
Building Steem's Fintech

[BUY MAXUV] - [READ MAXUV]

[BUY MAPR] - [READ MAP REWARDER]

[BUY MAPXV] - [READ MAPXV]

Plus Some Serious Funtech

ONECENT: The First Strategic Token Investment Game (STIG)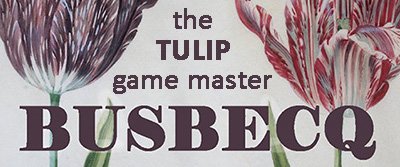 Any questions, please ask in the comments below, or you may ask in our new public Discord room.