Welcome to our weekly account statement.

MAPXV News
Sales have been modest this week, yet we have continued to increase our SP. Our overall fund is today worth 10,800 STEEM.
Apologies that this report is slightly late, but am currently away from home; MAPX was posted a day early whereas MAPXV gets a day late. As no profits need to be paid to members, this is not so important. The data presented below is as of yesterday, Sunday 9 February.
The delegation-miners have been sent their tokens - thanks, as always, for your support. Note that delegation-mining was capped some weeks ago, so anybody wishing to delegate must request this in a comment. Failure to do so just means your delegation will be ignored and treated as non-earning support. New delegators are not currently being accepted but any existing delegator who wishes to amend their SP, please let me know first.
Our overall fund has had a modest increase this week. MAPXV continues to deliver outstanding votes to members, yet the market price does not reflect this. Indeed, the price at the moment is below our asset-backed value of 1.24 STEEM. This means that even if you don't post every day, you can use MAPXV tokens as an investment. The ABV is the price at which we would buy back all tokens should this program close at some point. The ABV is also far below the token's value in terms of how much SP you would need to generate the same level of votes. Just to add that I can see the price moving up, but rather slowly. This in itself is a welcomed sign that we may see renewed interest.
I designed the MAP FinTech tokens listed in the footer, including MAPXV, based on my own experiences of running what was the MAP Community. Even a successful community runs into the problems of scaling so that the finances need to be managed so that they grow in line with the number of members. If any community admins wish to discuss this in more detail, then please get in touch at our public Discord room.
Note that the TULIP Mania Game restarts today!
Also, MAXUV tokens being given as prizes in this Third Nonsense Writing Contest
We shall, as always, continue to monitor developments on the Steem blockchain.
Have a fine week!

---
MAPXV Headline Numbers
The headline figures are:
MAPXV tokens active = 8720 (20,000 max)
SP in @MAPXV = 9424
Mining SP = 29,000
Other STEEM = 1376
Total STEEM = 10,800
Total Income = 82.00
Fee = 8.20
Total STEEM carried down = 10,792
MAPXV ABV = 1.24 STEEM
MAPXV VV/STEEM = 22.5
MAPXV VV/Token = 14.6
Note that "Other STEEM" is the sum of all holdings not powered up as SP: liquid STEEM and SBD plus holdings within Steem Engine to maintain market liquidity plus some investments; we also now have stakes in MAPR, MAPX, PAL and LEO, and some others, and receive rewards from them. Also note that values are volatile, especially any holdings priced in US$, so the above numbers are a snapshot and may have changed when you look at the @MAPXV account.
Income includes rewards and token trading profits but excludes token sales.
The Asset Backed Value (ABV) is our total holdings calculated in STEEM divided by the number of active MAPXV tokens, whether staked or unstaked. Given that MAPXV token holders are getting 8 times the equivalent daily upvotes per STEEM, and adjusting for a variable VP, I shall leave it to the investor to calculate a market price for MAPXV tokens.
If VVS > 8.0, then MAPXV stake-holders are getting upvotes of greater value than the par 0.2% twice per day per token.
If VVT > 1.0, then MAPX tokens are under-priced on the market and good value to buy.
---
Building Steem's Fintech

[BUY MAXUV] - [READ MAXUV]

[BUY MAPR] - [READ MAP REWARDER]

[BUY MAPXV] - [READ MAPXV]

Plus Some Serious Funtech

ONECENT: The First Strategic Token Investment Game (STIG)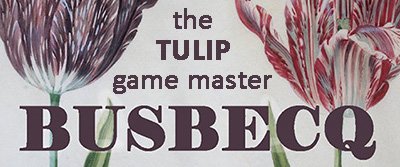 Any questions, please ask in the comments below, or you may ask in our new public Discord room.
---
Posted via Steemleo | A Decentralized Community for Investors
Posted via Steemleo