Welcome to our weekly account statement.

MAPXV News
As has been extensively announced, MAPXV is winding down and members need to make a choice whether to convert their MAPXV into MAXUV tokens or into STEEM.
I do not wish to repeat myself, so token-holders must read these posts:
MAPXV Daily Report & News - - 28 Mar 2020 on SteemPeak, or
MAPXV Daily Report & News - - 28 Mar 2020 (Hive) on PeakD.
So these weekly accounts are no longer about the growth of the MAPXV fund and token, but about our winding down towards zero. This will take a few weeks as it relies on our powering down.
Those who wish to swap for MAXUV tokens can do so quickly, but we still need to slowly transfer the underlying funds. Please read the latest MAXUV News posted today.
I am trying to make this transition as smooth and painless as possible and thank those members who have been in contact. Those remaining members must get in touch; I have not set a final closing date but there will be one, after which any MAPXV tokens will be worthless.
MAPXV upvotes will continue for now, but at some point will be switched off; no date has been set and will depend on the number of tokens left active.
Lastly, please note that the figures below will be abbreviated to just show the winding-down process.
Have a fine week!

---
MAPXV Headline Numbers
The headline figures are:
MAPXV tokens active = 5340 (20,000 max)
SP in @MAPXV = 10,356
Mining SP = none
Other STEEM = 1,215
Total STEEM = 11,571
MAPXV ABV = 2.16 STEEM
MAPXV VV/STEEM = 11.3
MAPXV VV/Token = 9.0
Note that "Other STEEM" is the sum of all holdings not powered up as SP: liquid STEEM and SBD plus holdings within Steem Engine to maintain market liquidity plus some investments; we also now have stakes in MAPR, MAPX, PAL and LEO, and some others, and receive rewards from them. Also note that values are volatile, especially any holdings priced in US$, so the above numbers are a snapshot and may have changed when you look at the @MAPXV account.
Income includes rewards and token trading profits but excludes token sales.
The Asset Backed Value (ABV) is our total holdings calculated in STEEM divided by the number of active MAPXV tokens, whether staked or unstaked. Given that MAPXV token holders are getting 8 times the equivalent daily upvotes per STEEM, and adjusting for a variable VP, I shall leave it to the investor to calculate a market price for MAPXV tokens.
If VVS > 8.0, then MAPXV stake-holders are getting upvotes of greater value than the par 0.2% twice per day per token.
If VVT > 1.0, then MAPX tokens are under-priced on the market and good value to buy.
---
Building Steem's Fintech

[BUY MAXUV] - [READ MAXUV]

[BUY MAPR] - [READ MAP REWARDER]

[BUY MAPXV] - [READ MAPXV]

Plus Some Serious Funtech

ONECENT: The First Strategic Token Investment Game (STIG)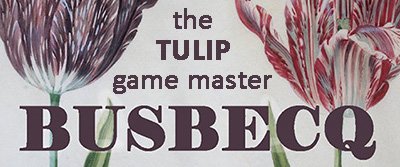 Any questions, please ask in the comments below, or you may ask in our new public Discord room.