A brief update for current and future MAPXV members.

MAPXV News
Managed to power up some SP, taking our total up to 8,761 Steem Power.
We continue to promote the trendotoken as a parallel way of rewarding members. This is independent of Steem's voting system and economy, although obviously the token itself is priced in STEEM on Steem Engine. The current TRDO price means you can buy 1,000 tokens for under 10 STEEM, and the returns are slightly above those of STEEM.
Have a fine day!
---
What is MAPXV?
MAPXV was the second vote-bond, after MAPX, in the MAP Steem FinTech family of tokens. It is designed to give 2 upvotes per day at 0.2% weight per token. This means that the maximum effective holding is 500 MAPXV tokens and that will yield two 100% votes. There is no fee for this, just buy and hold the tokens and the upvotes will appear within about 24 hours. There is also no unstaking period, so your investment remains liquid and you may buy and sell instantly.
The mathematics that underpins MAPXV means that everyone gets exceptional value in terms of both upvotes and the value of the token. All profits, both from rewards and token trading, are compounded back into the fund SP. We publish weekly reports to keep members up to date with the financial health of the MAPXV fund.
Make your STEEM work for you without being locked up in SP. Buy MAPXV tokens on the Steem Engine DEX.
---
Crypto News
China Issuing Bonds on Blockchain Is a Sign of What's to Come
China's latest bond issuance on the ledger is a sign of trust placed into the blockchain technology, but not everything may be rosy.
Are Crypto Whales in Control? New Research Analyzes Bitcoin, Ethereum, Litecoin and Bitcoin Cash Wealth Distribution
Bank of International Settlements Requesting Feedback for Crypto Regulation
---
A random prize of TRENDO tokens for 10 days from MAPXV.
So, our winner today is... @qam2112 .
Just to add that this will be a lucky time for some members as there are not so many usernames that are not part of the MAP FinTech family. I don't think it fair to give prizes to myself!
Enjoy!
Please comment, upvote, resteem and tell everybody about this post...
---
---
Building Steem's Fintech

[BUY MAXUV] - [READ MAXUV]

[BUY MAPR] - [READ MAP REWARDER]

[BUY MAPXV] - [READ MAPXV]

Plus Some Serious Funtech

ONECENT: The First Strategic Token Investment Game (STIG)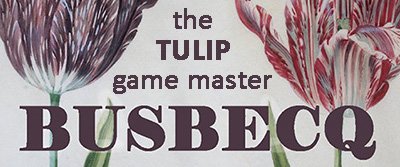 ---
Posted via Steemleo | A Decentralized Community for Investors