A brief mid-week communication to current and future MAPX members.

---
MAPX News
As promised, a contest for the new year. Some MAPR tokens are being given as prizes in this new Nonsense Writing Contest. Feel free to join in or comment on the writings submitted.
Our MAPX SP is now about 9,920 STEEM, with a VP of 9,630. The difference is due to a modest delegation and our rolling power-down that I initiated just as a safety feature in case liquid STEEM is urgently needed.
So our SP remains much higher than the staked MAPX tokens and our target of 10,000 STEEM is now within reach. We shall continue compounding after that, but it will be a milestone as the fund has a fixed 10,000 tokens and that will guarantee that each token will be worth a minimum of 1 STEEM - and that's without factoring in the upvotes!
Main news today is that we are experiencing some glitches with our voter. I check this on a daily basis and manually vote on any missed posts, so no member will be losing our support. The timing of a vote makes no difference to the actual author, it merely means a bit of lost curation. Also, as manual upvotes are rounded up to the nearest whole number, some members have received slightly higher votes than usual.
Enjoy the New Year!
---
What is MAPX?
MAPX was our first "vote bond" in the MAP FinTech family of programs. It is designed to deliver a 0.1% upvote per token held, with a maximum holding of 1000 tokens. The fund has a total of just 10,000 tokens available. MAPX token holders also benefit from profits being compounded into SP so that the token price should slowly rise.
MAPX is thus designed like a bond in that "interest" is earnt as upvotes, plus each token is backed by STEEM so that the capital value slowly increases in line with our fund. MAPX is managed by the same team as MAPR, which has been distributing profits to Steemians for 20 months.
As MAPX tokens have nearly sold out, we would encourage new members to consider the open-ended token @MAXUV.
---
Crypto News
China's Nationwide Blockchain Network BSN Will Launch in April 2020
Why Harvard Research on a Low-Profit Tezos Attack Matters for Proof-of-Stake
"It was a great research paper and we'd love to see more focus on economic and complex-system-interactions in cryptocurrency systems in academic and industrial research," Tezos Chief Security Officer Ryan Lackey told CoinDesk in an email. "Thanks to our governance model, it's pretty easy to get [the fix] adopted."
Crypto's 101 stupidest moments of 2019: October—December
This is the last of four articles mocking the crypto gaffes of the year.
---

A small plug for our big brother, MAXUV!
---
OK, time for some prizes!
Today's first winner is... @cryptopie.
You get an upgrade to 2 votes per day for 10 days plus future TRENDO tips.
Our second winner is... @soundwavesphoton, who gets TRENDO tips for 10 days.
Congratulations!
Enjoy your day!
---
We have opened up a former MAP channel on Discord for anyone seeking advice or more information regarding any MAP FinTech program. You can find us here.
---
Building Steem's Fintech

[BUY MAXUV] - [READ MAXUV]

[BUY MAPR] - [READ MAP REWARDER]

[BUY MAPXV] - [READ MAPXV]

Plus Some Serious Funtech

ONECENT: The First Strategic Token Investment Game (STIG)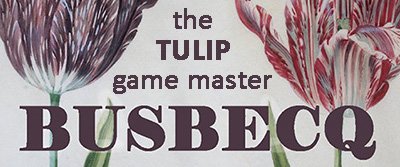 ---
Posted via Steemleo | A Decentralized Community for Investors