A brief communication to current and future MAPX members.

---
MAPX News
We are now a whisker away from our target of 10,000 SP. With a fixed supply of 10,000 this means that our asset-backed value for all tokens in existence will be at least 1 STEEM each.
As the MAPX program reinvests the majority of its income, this also means that one can buy and hold MAPX tokens either as an investment or for the upvotes - or obviously both! As fewer tokens are actually staked compared to our SP, the voting power continues to increase per token held.
We should tip over the 10k mark some time next week. Our full weekly accounts will be published on Sunday, as always.
Enjoy the New Year!
---
What is MAPX?
MAPX was our first "vote bond" in the MAP FinTech family of programs. It is designed to deliver a 0.1% upvote per token held, with a maximum holding of 1000 tokens. The fund has a total of just 10,000 tokens available. MAPX token holders also benefit from profits being compounded into SP so that the token price should slowly rise.
MAPX is thus designed like a bond in that "interest" is earnt as upvotes, plus each token is backed by STEEM so that the capital value slowly increases in line with our fund. MAPX is managed by the same team as MAPR, which has been distributing profits to Steemians for 20 months.
As MAPX tokens have nearly sold out, we would encourage new members to consider the open-ended token @MAXUV.
---
Crypto News
Ether (ETH) Is the Highest Correlated Asset in Crypto, Binance Research Finds
What does that mean? Correlated to what?
Oh, correlated with the crypto market overall!
In fund management this can be important if you seek to diversify a portfolio with assets that are uncorrelated.
No, gold bug Peter Schiff's Bitcoin wallet did not "corrupt"
"I tired logging back in using my pin, which was the only 'password' I had ever known or used. I also never had a copy of my seed phrase.
Facepalm! But also a lesson that venturing into new territory means reading the map - before setting off.
China's Nationwide Blockchain Network BSN Will Launch in April 2020
Crypto's 101 stupidest moments of 2019: October—December
This is the last of four articles mocking the crypto gaffes of the year.
---

A small plug for our big brother, MAXUV!
---
OK, time for some prizes!
Today's first winner is... @clayboyn.
You get an upgrade to 2 votes per day for 10 days plus future TRENDO tips.
Our second winner is... @eturnerx, who gets TRENDO tips for 10 days.
Congratulations!
Enjoy your day!
---
We have opened up a former MAP channel on Discord for anyone seeking advice or more information regarding any MAP FinTech program. You can find us here.
---
Building Steem's Fintech

[BUY MAXUV] - [READ MAXUV]

[BUY MAPR] - [READ MAP REWARDER]

[BUY MAPXV] - [READ MAPXV]

Plus Some Serious Funtech

ONECENT: The First Strategic Token Investment Game (STIG)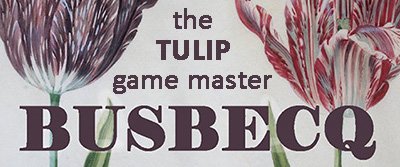 ---
Posted via Steemleo | A Decentralized Community for Investors