In an effort to reduce the stranglehold that US has on other economies through the dominance of the US dollar, some countries have formed blocs to use alternatives.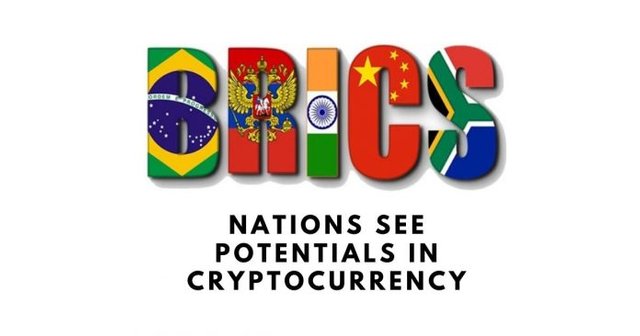 Source
The biggest organization is the BRICS economic bloc, consisting of Brazil, Russia, India, China and South Africa. They plan to have a cross-national digital currency developed to help facilitate their economic independence. A crytpocurrency for use by the BRICS group, and other who opt in.
This isn't some insignificant move, as these 5 nations comprise a combined gross domestic product of $40 trillion, which is 23.2% of the world's GDP. technology like the blockchain will help open new horizons for them and others to change the world economic landscape.
Bringing in an alternative universal means of settlements other than the US dollar will solve many problems for these and other nations being bullied by the US with sanctions.
The move way form the dollar is already underway. Over the past 5 years Russia has reduced in use of US dollars in foreign trade transactions, from 92% to 50%. With China and Russia stopping to use the US dollar in half their transactions, Washington has less power to freeze their economic movement.
The new crytpo is likely to be pegged to something, such as another crypto or gold, or even other raw materials.
Russia has already developed it's alternative to the SWIFT banking system, called SFPS, System for Transfer of Financial Messages. But it still lacks the full functionality of the SWIFT system. An inter-national crypto secured by gold can free these countries from being blocked by sanctions and disregard exchange rates.
---