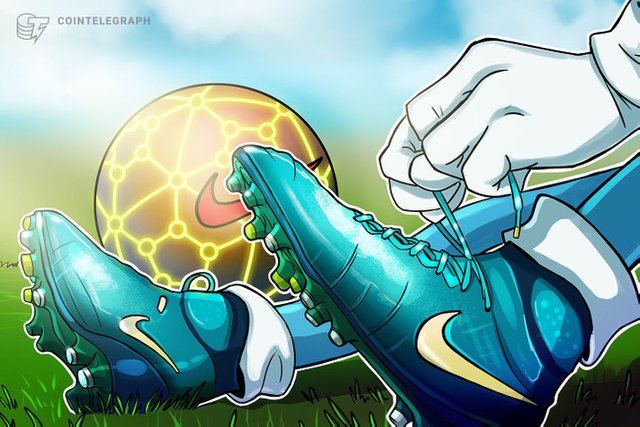 Nike has used Hyperledger's blockchain to upload supply chain data. The pilot project was a collaboration with Auburn University in Alabama and Macy's & Kohl.
Auburn University has published a white paper that highlights the efficiency gains of the Chain Integration Pilot (CHIP). The feasibility study was designed to capture, encode, distribute and store serialized data from multiple points in the supply chain on hyperledger fabric.
Live data from various brands such as Nike, PVH Corp. & Herman Kay and the large US retailers Kohl's & Macy's were collected during a test.
The blockchain represents a functional solution for data exchange between supply chains. The report concludes that the participating companies were able to record transactions in a common language and share this data with their respective trading partners.
It is estimated that eliminating counterfeiting and shrinkage in the supply chain could unlock business opportunities worth $181 million.
Nike hat zum Hochladen von Lieferkettendaten die Blockchain von Hyperledger genutzt. Das Pilotprojekt war eine Zusammenarbeit mit der Auburn University in Alabama und Macy's & Kohl.
Die Auburn University hat ein Whitepaper veröffentlicht, welches die Effizienzgewinne des Chain Integration Pilots (CHIP) aufzeigt. Die Machbarkeitsstudie wurde zur Aufnahme, Kodierung, Verteilung und Speicherung von serialisierten Daten von mehreren Punkten in der Lieferkette auf Hyperledger Fabric entwickelt.
Bei einem durchgeführten Test wurden Live-Daten unterschiedlicher Marken wie Nike, PVH Corp.& Herman Kay sowie der großen US-Einzelhändler Kohl's & Macy's erhoben.
Die Blockchain stellt eine funktionelle Lösung für den Datenaustausch zwischen Lieferketten dar. Der Bericht kommt zu dem Schluss, dass die teilnehmenden Unternehmen in der Lage waren Transaktionen in einer gemeinsamen Sprache aufzuzeichnen und diese Daten mit ihren entsprechenden Handelspartnern zu teilen.
Es wird geschätzt, dass die Beseitigung von Fälschungen und Schrumpfung in der Lieferkette Geschäftschancen im Wert von 181 Millionen US-Dollar freisetzen könnte.