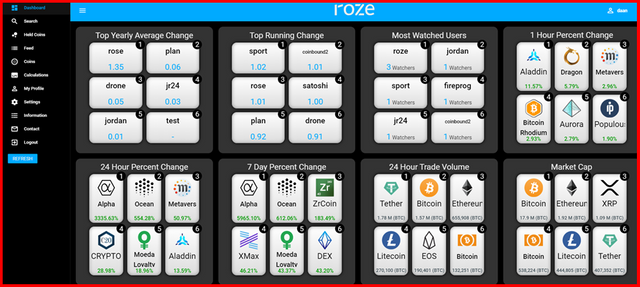 ---
Roze.io is a recently launched service where you can share which cryptocurrency you think will have the best performance and also check which coins other members think will perform well. The goal of Roze.io's service is to make people's investments transparent, so that it's easy to track people's investment progress without having to trust on what they post on their Twitter account for example.
Now, I've noticed that there aren't that many active users yet on Roze.io and that the functionality on their website is still lacking a little bit. However, I do think it's a great concept that has the possibility to grow into something very worthwhile for the majority of crypto investors. In the future you may have the option to start following professional cryptocurrency investors and adjust your own portfolio based on what the pro-traders are buying.
---
How It Works
One thing you'll notice when visiting Roze.io is that you can't see any of the website's content without creating an account. I'm not sure if this is intended, because it would be nice if it were possible to see some content without registering first.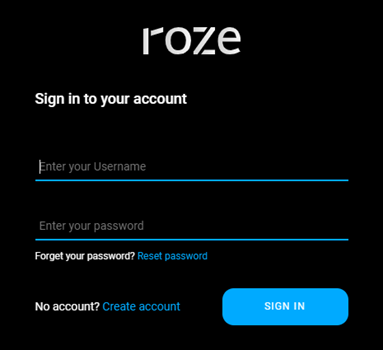 After you've registered and logged in, you'll notice a pop-up that explains how you can add "a trade" to your account. When you add a trade, the people who follow you will be able to see it on your Rose.io profile page. I should mention that it isn't clear immediately how you can add a trade, since the pop-up window's information is actually a little bit incorrect.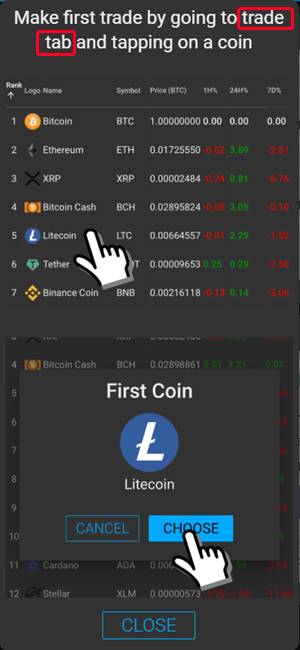 They're referring you to the "Trade Tab" and select a coin from there, while there isn't actually a Trade Tab present on their website. after a bit of searching I found out that you actually need to go to the "Coin Tab" in the menu on the left side and click on one of the coins in that list.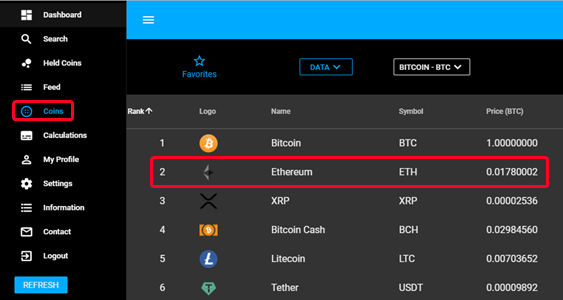 After you've clicked on one of the cryptocurrencies in that list, you can choose that coin to be added on your profile. The performance of the coin you've chosen will be tracked on your profile and other Roze members will be able to see how your chosen coin performs.
Now, I've found it a little bit strange that you can only choose one coin at a time. It would be nice if you could actually select a top 3 of coins that you think will perform good. Nevertheless, being able to select only one coin does make it really simple.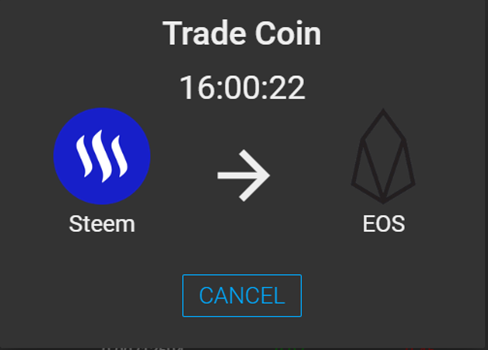 On your Dashboard you should be able to see the most popular picks from other members, as well as your own. Of course, the results are currently a bit skewed since there aren't many members yet, but once more people join the results will get more interesting.
Do note that you can use Roze.io as a regular desktop app as well, on Chrome you have an option to install the app by clicking on the "+" button in the URL field.
Additional Features
Okay, so while main goal of Roze.io is to make it possible for regular people to follow established investors and see what they're investing in, there are also a couple of other features that are somewhat interesting;
One feature that I particularly like, is the compound interest calculator which can be found on the "Calculations" tab. This is especially handy for calculating profits on coins that offer some form of interest, such as leasing Steem Power delegations for example. You just fill in the APR rate and time period, afterwards you'll see how much you stand to make from your investment.

Follow Rozeio on Twitter
I highly suggest following Roseio on Twitter. They're currently hosting a competition where you can win 5 BAT, just by sharing which coin you follow on your Roze.io profile.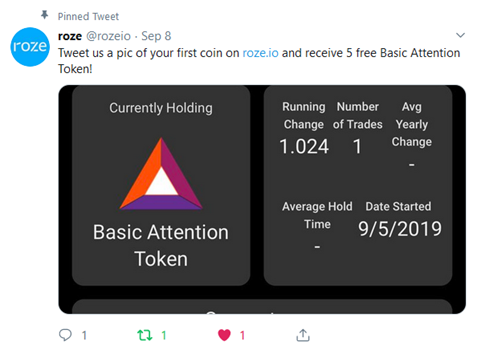 ---
Conclusion
Their service currently looks a bit like it's a work in progress, but I do see the appeal of it when more users join. I'm a little bit uncertain whether it's good that you can only select one coin at a time though. On the one hand that makes everything really simple and forces you to be really certain of your pick. On the other hand, most people would ideally pick at least a couple of coins they think will perform well, so I'm not really sure which would be better.
Their website could definitely use a bit more documentation about the whole process. It wasn't easy to figure everything out myself and the UI was a bit confusing at times, though this could be expected since their service is still so new.
In the end, it's an interesting service to look out for in the future, especially when more people have joined!