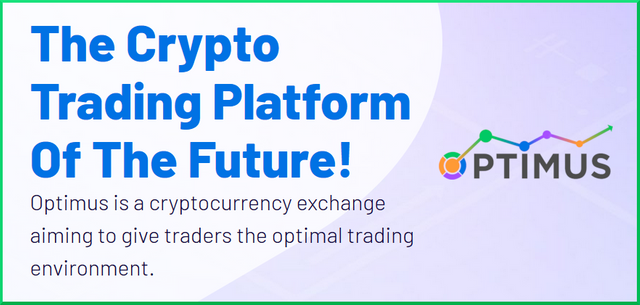 ---
I've recently come across Optimus, which is a new cryptocurrency exchange built on the Neblio blockchain. Optimus makes use of its own token called OPTX, which you can buy directly on the exchange itself or earn by performing various actions during their current beta program.
One particularly interesting feature of Optimus, is that they have a multi-level affiliate program which allows you to earn OPTX tokens on three levels. Optimus did not create an ICO to secure funding, instead they've opted for a more organic path to sustained growth, by giving away 80% of the total OPTX token supply to participants of their beta program.
In my opinion, they've already set themselves apart by not having an ICO, as it would not cause any sudden price changes of their OPTX token (which is a common complaint with ICOs in general).
---
Optimus' Native OPTX Token
The OPTX token is mainly used to pay trading fees on the Optimus exchange, but also to pay for token/IEO listing fees and promotion of your listed tokens. OPTX has a total supply of 10 Trillion tokens, of which 8 trillion are used to fund the Beta Program.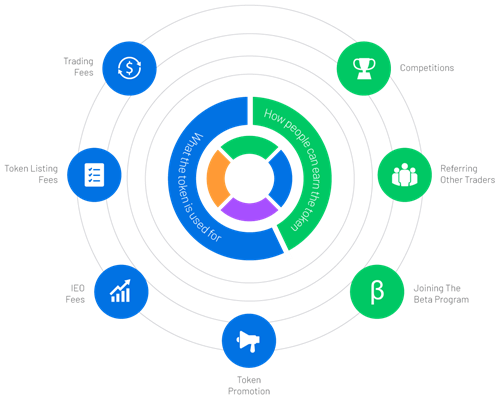 As I've mentioned in the introduction, you can either buy OPTX directly on the Optimus exchange or you can earn OPTX in various other ways. By simply trading on the Optimus exchange during the beta phase, you can stand to make quite a lot in trading bonuses by reaching certain volumes.
Beta Program & Affiliates
The Optimus beta program is quite simple to understand, the more you trade, the more OPTX tokens you will earn. To qualify for your first trader bonus, you need to have a trading volume of +1 BTC within 3 months of your first trade. This is not too hard to achieve, if you make a couple of trades per day, you will reach that goal without any problem.
The higher your overall trading volume is, the more OPTX tokens you will receive as your trader bonus. Optimus assigns you with a trader rank, depending on how much you trade on the exchange. Traders with a higher rank will receive higher OPTX bonuses.
If you're expecting to consistently trade at high volume, you can choose to sign up as a Pro Trader. This will give you access to higher reward tiers when you reach certain high-volume trading targets.
Optimus Exchange also has a very interesting affiliate system, which starts at 25% referral earnings on the first level. That's not all though, it goes three levels deep in total, with 15% on the second level and 10% on the third level.
If you're lucky enough to refer a trader who in turn also refers another trader, you could see your affiliate earnings grow exponentially!
Trading & Withdrawal Fees
In terms of trading fees, the base rate is already competitive, with just 0.1% maker fee and 0.2% taker fee. These fees do get reduced, the more trading volume you achieve. The largest traders can get fees as low as 0.01% MF & 0.02% TF.
Optimus does apply withdrawal fees, but you can save up on those by either withdrawing OPTX or Neblio tokens. In those cases you will pay less than a dollar (at current market rates) in withdrawal fees. For withdrawing in Bitcoin, you will pay a 0.0005 BTC fee.
---
Conclusion
Optimus definitely has an interesting approach for attracting more traders to their exchange. If you play your cards right and join during their beta program, you could definitely earn a whole lot of OPTX tokens. It should be noted that it is also possible to actually sell these tokens, since there are enough buy orders on the Optimus exchange.
Overall volume is still somewhat low though, but I expect this to improve during the next couple of months. In any case, there's still enough daily trading volume to significantly increase your ranking over time.
For the most part, I'm happy with my experiences on Optimus and I hope they do well in the future. The fact that they've not done an ICO is a huge plus in my book, as well as the fact that the value of their OPTX token can literally only go up (since it's valued at the lowest possible Bitcoin denomination).