I'm crossposting on Publish0x now, follow me please :) Click Here
---
Disclaimer: I'm a terrible gambler, and as a result, a terrible trader. My investments are long term, and have some kind of passive revenue attached to them.
Decided to re-allocate (The fall of DigixDAO) some funds, and here's what I decided to get in to.
Obviously no investment advice, do your own freaking research :)
Liquidity the Kyber way
Kyber is the biggest liquidity provider for ERC-20 tokens.
I increased my holdings, especially in hindsight of the coming changes.
Burning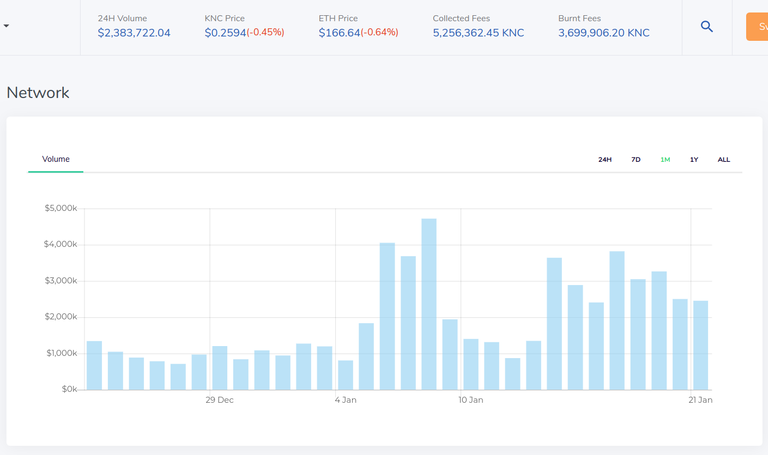 Source: https://tracker.kyber.network/#/
Future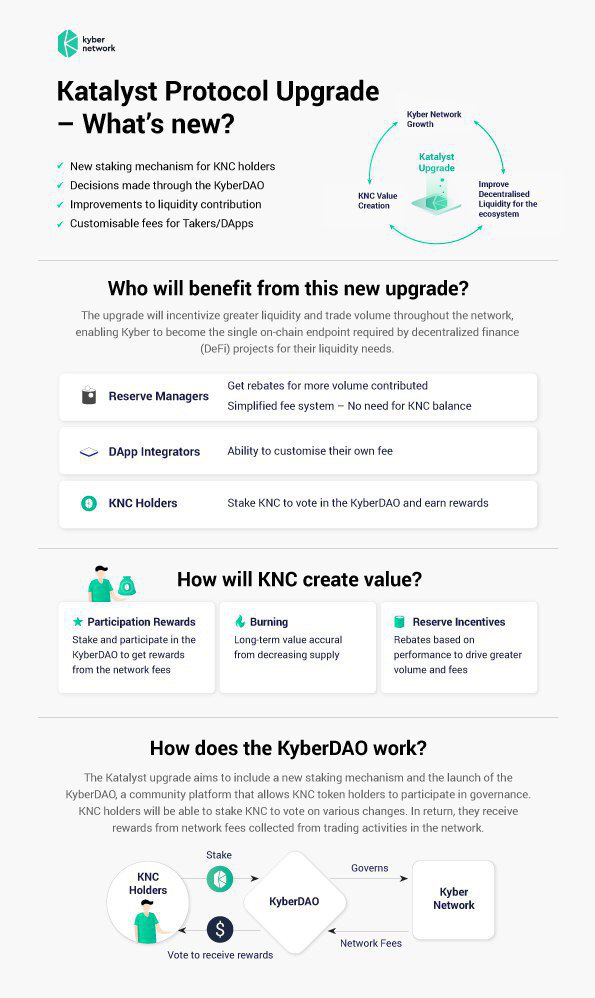 Source: https://blog.kyber.network/katalyst-kyber-protocol-upgrade-and-2020-plans-20427ef47ac6
Kyber: https://kyber.network/
Kyberswap: https://kyberswap.com/swap
1inch: https://smarturl.it/1inch
Uniswap Pooling
I used DeFiZap to put some Ethereum to work.
Providing liquidity for cDAI/ETH Pool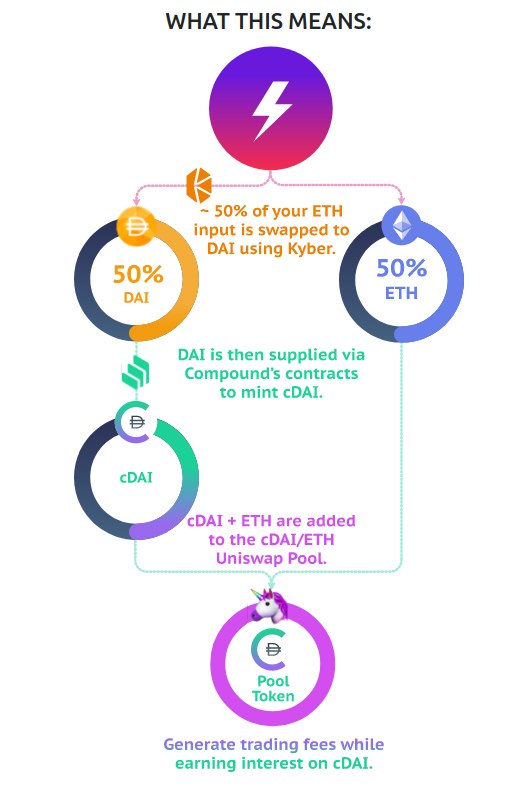 Source: https://defizap.com/zaps/unipoolcdai
That way I'll earn trading fees, compoundDAI interest, and have some risk exposure to
ETH value. The ultimate risk/reward combo? :)
Uniswap: https://uniswap.io/
1inch: https://smarturl.it/1inch
DeFiZap: https://defizap.com/
BNB
I struggled the most with this one, as I'm not a fan of centralized exchanges.
This is my smallest investment, however, Binance is very profitable, and the buybacks show. If they can manage to shift from centralized exchanges to a more decentralized approach, I will consider investing more.
Binance: https://smarturl.it/binance
RUNE
An up and coming decentralized liquidity project on Binance chain. Currently in staking mode.
As mentioned earlier, I'm not a big fan of Binance (yet!), but also I didn't want to put all my current investment round to one blockchain.
Diversification is cool, always!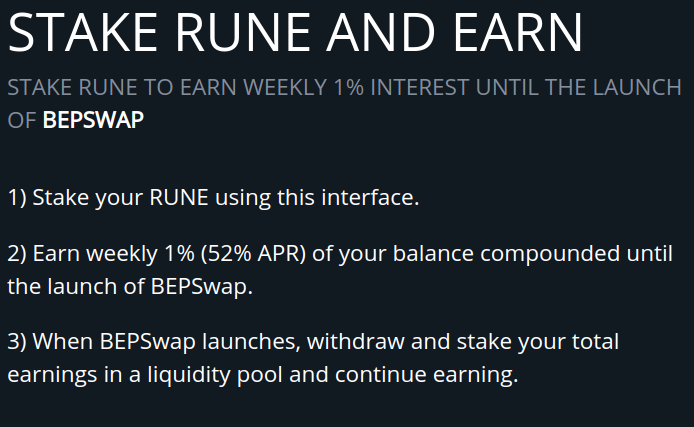 Source: https://runevault.org/
THORCHAIN: https://thorchain.org/
RUNE: https://runevault.org/
How do you manage your portfolio?
---