The autumnal equinox passed a few days ago, symbolizing that fall has truly arrived!
Traditionally, autumn is the time of harvest, where we reap the benefits of our work during the year; what we have "sown." But autumn is also a time to clean up and get rid of the waste and unused things we accumulated, earlier in the year.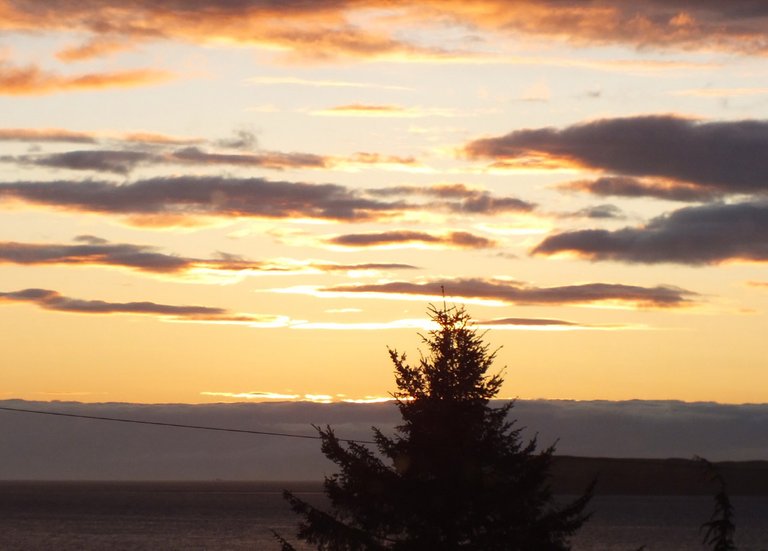 Autumn sunset
Fall can also be a great time to reflect on our lives, and do get rid of those things — emotional, physical, psychological, financial and otherwise — that no longer serve our highest and best self.
But Where Do We Focus?
So how about that Equinox on September 23rd? What does it mean for your life?
The message I got — both from doing a couple of Tarot readings, as well as from consulting with friends who are astrologers — loud and clear, was that this is a time to focus on relationships.
How we interact with the rest of the world during this next quarter period is going to set us up and potentially influence our lives for quite some time. Years, to be exact. About six, if I read the message right, and I usually do. And the astrological shiznak agrees with me on this one too.
Based on what, exactly?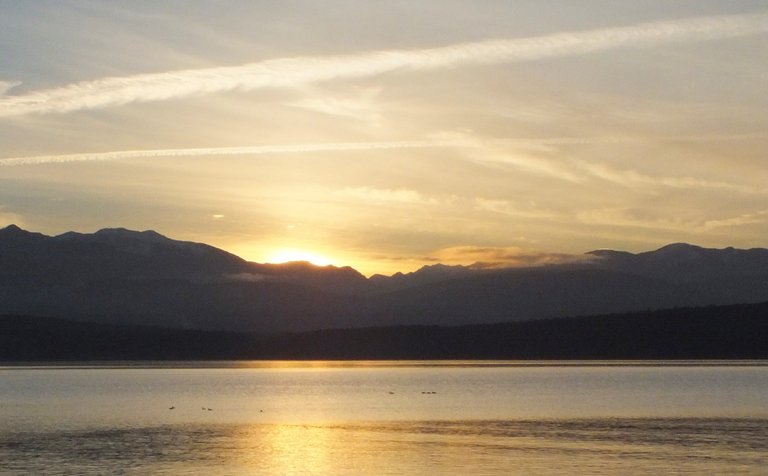 Light over the mountains
Because Pluto — yes, the one traditionally known as the God of the Underworld — has been running amok and backward since April, in what astrologers call "retrograde." Guess what begins to go forward again at the start of October? That's right, Pluto! And the thing about that particular event is that it will become more and more difficult to hide your "relationship skeletons" in your closet.
Consider who's around you: You're not alone. Are you? Who is in your corner? Who are you sharing office space with? A bed? A house? A life? Who are these people and how do they create a life of meaning with you? Who fits your needs as you are now, and who doesn't?
Now you might think this is all "so much hocus-pocus," but remember that the tides of huge oceans happen because of the gravitational pull of the Moon... it's sort of difficult to simply dismiss that the planets may have some kind of effect on us!
Happy fall and Bright Blessings to everyone!
(This is post VII in an ongoing effort to raise funds for the White Light Express to become a legal 501-c-3 Non-Profit Organization, using UpFundMe and Steemit. Every upvote we get brings us a little closer to being able to afford the legal expenses to take this next step for our 19-year old organization! Thank you in advance, for your support! As of this writing, we have saved 236.225 Steem Power (up 16.298), 494.733 UFM tokens (up 10.165) and 16.97 SteemPower Investment tokens (up 15.42) via @spinvest. Totals updated with each new post!)
---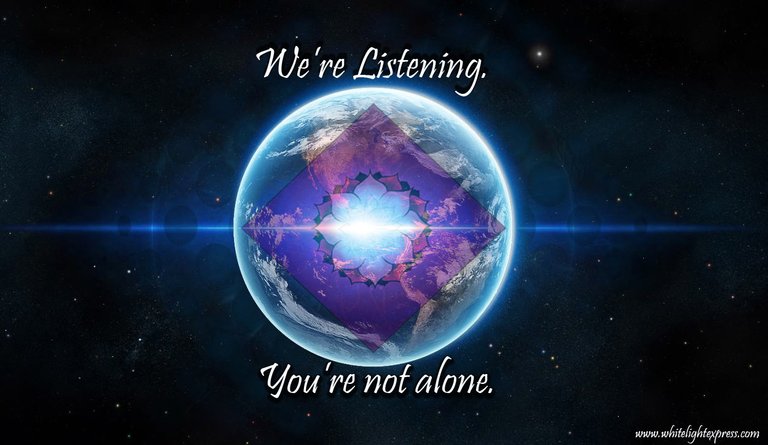 You are not alone!
(Graphic is our own)
The White Light Express Mission Statement:
Since October 2001, the mission of the White Light Express has been to offer healing and transformation through focused positive intention, meditation and prayer. Right Thought is the first step toward Right Action and consciousness. We believe that "holding the vibration" is a profound task and our divine destiny.
We appreciate you following us and upvoting if you feel moved to do so — we also really appreciate comments and feedback! If you enjoyed this post and think others might enjoy reading it, please give it a re-steem! We love you already, because across all the myriad beliefs we hold, Love IS the answer!
In addition to our blog here on Steemit, you can also find us on the White Light Express web site, on our verified Facebook page and on our twitter feed.
Support Rev. Sarah's work with the White Light Express by becoming a Patron of Supernatural Passport!