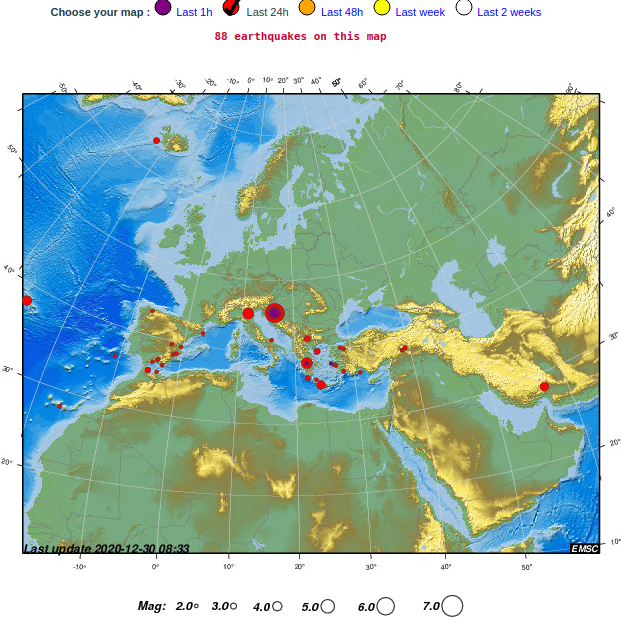 This is going to be a brief report, you can follow the seismic activity on this website and most of the stuff is all across the news.
This is not just one earthquake, this is a continuous serial of minor and a few extremely strong earthquakes that lasts for days.
https://www.emsc-csem.org/Earthquake/earthquake.php?id=933701
Yesterday around the noon local time a devastating earthquake hit again with the shock-waves spreading trough out the entire country.
There are human casualties and enormous material damage.
My own town that is nowhere near the epicenter was quivering for about a minute at time. Even this morning I felt one and I spent the entire night on needles.
This is the list of the latest earthquakes happening late afternoon yesterday and last night.

The entire country mobilized resources gathering help and offering free accommodation to the people in need, an each city block has the gathering centers for the supplies, food and necessities that will be transported to the affected areas.
I won't be much in here, I have stuff to do.