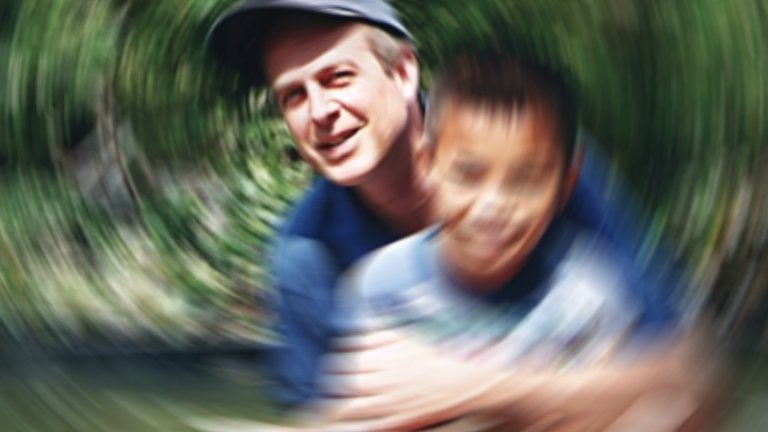 The highest honour that can be bestowed on a Canadian citizen is the Order of Canada. In the past, Peter Dalglish received the prestigious award for his humanitarian work around the world.

Today, Dalglish was found guilty of child sexual assault after being held in a Nepalese prison for a year awaiting trial.

This is a grotesque story of how certain prominent members of society hide behind lofty ideals and humanitarianism in order to position themselves close to their underprivileged prey. In this case, Peter Dalglish headed an international NGO focused on education, water sanitation, and academic tutoring on the outskirts of Kathmandu part of a rebuilding effort after the deadly earthquake of 2015.

The circumstances surrounding the arrest of the Canadian humanitarian have been detailed in two previous posts.

https://steemit.com/dalglish/@v4vapid/world-renown-humanitarian-peter-dalglish-arrested-on-suspicion-of-pedophilia

At the time of his arrest in 2018 it was reported that Dalglish allegedly baited his victims with the:

"promise of education and foreign travel".

https://steemit.com/childabuse/@v4vapid/famed-humanitarian-and-child-advocate-peter-dalglish-charged-with-child-rape

Investigators reportedly tailed Dalglish for several weeks after receiving information that he had been engaging in inappropriate behaviour with two minor boys.

On April 8th 2018, Peter Dalglish's upscale mountain hideaway was raided and he was arrested by Nepalese police on suspicion of pedophilia. At the time of his arrest he was in the company of two minor boys aged 14 and 12.
---
Guilty Verdict

Fast forward to June 10th 2019, and Nepalese court has concluded that Dalglish is in fact guilty of sexual abuse and is facing a sentence of 10 years in prison. The Canadian's legal team are adamant that they will appeal the ruling and claim that the case involving Mr. Dalglish is a miscarriage of justice. According to Canada's CBC News,

Dalglish's lawyers accuse police of interfering with and bribing the boys he is alleged to have abused, along with other potential witnesses.

https://www.cbc.ca/news/world/peter-dalglish-conviction-nepal-1.5170122

Lawyers representing Dalglish also protest that Dalglish's basic human rights are not being respected, specifically the right to meet in private with his legal counsel.

"This has been like watching a wrongful conviction unfold in real time," Dalglish's Canadian lawyer, Nader Hasan, said in an interview Tuesday. "We have deep concerns about the process here, both from the perspective of procedural fairness of the court proceedings as well as certain tactics taken by the police and the state."

https://nationalpost.com/news/world/watching-a-wrongful-conviction-unfold-canadian-guilty-of-nepal-child-rape

Dalglish's lawyers maintain that the boys who gave damning testimony against Dalglish have given conflicting accounts on 3 different occasions; to the police, the judge and to a private investigator hired by Daglish's defense team.

The judge's decision was handed down on Monday but the legal justification behind the judgement has not been made available to the public, thus far.

Canadian media also emphasized that while being kept in squalid conditions at the Dhulikhel jail, two young Napalese men, to whom Dalglish is a mentor, have been regularly visiting him in prison bringing him food on a daily basis.

In recent years, Nepal has arrested a number of foreigners in relation to child sex abuse charges in an effort to crack down nationwide amid growing reports of child sex abuse in connection with international charities throughout the impoverished country.


---
Wolf in Sheep's Clothing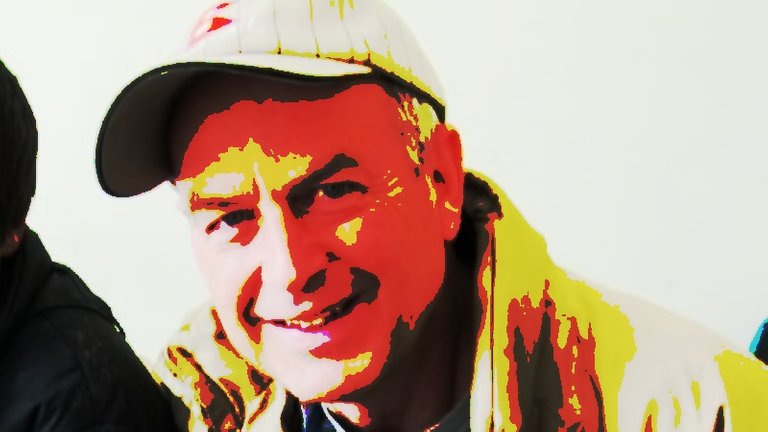 cbc.ca

Writing about Peter Dalglish for the third time is not simply to point the finger at a privileged white male who is charged with sex crimes. Nor is it to gawk at the someone who has fallen from his elevated social perch in the mountains surrounding Kathmandu all the way down to the cold confines of a dingy jail cell.

It's more to do with the unbelievable hypocrisy displayed by people in positions of power. The level of sanctimonious bullshit, the sheer pretentiousness, the profound deceptiveness and utter callousness on display is totally despicable.

This article by Dr. Lori Handrahan is very much worth reading in its entirety.

https://medium.com/@LoriHandrahan2/what-peter-dalglishs-arrest-means-for-the-aidtoo-movement-ce249e0d6684

The article describes how someone, such as Dalglish, being arrested for child sex abuse shouldn't surprise anyone in the least. It fits a predictable pattern common to sexual predators.
Pedophiles typically clad themselves in prizes and prestige. This is their armor. Dalglish sought out, and received, as many honors as he could muster including the Order of Canada. His titles indicate "this man is untouchable and protected." He rubs shoulders with prime ministers. He has formidable friends in the UN system. He travels with global leaders. Think twice before speaking out against him. Intimidation is what Dalglish's extensive accolades convey — not merit.

At schools all over Asia, Europe and North America Dalglish made the same speech describing himself as a self-sacrificing humanitarian who abandoned a lucrative career to help children in the developing world. He repeats, nearly word for word, that he gave up luxury cars to help children in disaster zones. Like this speech at a school in Bali where he describes how dedicating himself to poor children meant, "I would never race around in a convertible BMW in the streets of Vancouver with the top down and there would be no ski chalets."

The reality is, he sacrificed nothing. Dalglish's worth is estimated to in the millions (USD). He can, certainly, afford extravagant cars and ski chalets. When a white privileged man whines about not being able to own a BMW due to his "sacrifice" for poor children, this is a blatant tip-off regarding the veracity of his "humanitarian spirit".

I watched Dalglish's Bali speech last year on YouTube, touting his selfless act of giving up a BMW. This kind of humanitarian virtue signalling has always made my blood boil. It borders on mocking the struggle of people living in destitute conditions as it refocuses attention on the foreigner as some sort of messianic figure who's moral fibre is so wholesome that he made unparalleled sacrifices few could even comprehend.

Dr. Handrahan hits the nail on the head pointing out that Dalglish, in fact, is easily able to afford the very lifestyle that he professes to have given up for his humanitarian calling. Now, I have no way of knowing what sort of car he drives but he is traveling the world and collecting esteemed accolades along the way. Just look at the 'mountain villa' he built for himself just outside of Kathmandu. Compared to the average Nepalese worker's living space, his home away from home is a veritable palace.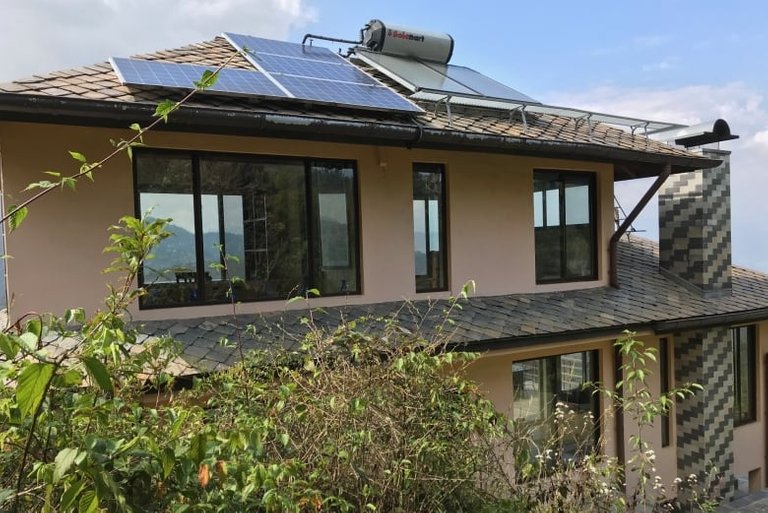 cbc.ca

Nevertheless, the true crux of the matter is that all this parading and virtue signalling is done for one reason - to groom potential victims. The grooming process includes not just the targets of abuse, but their families and the local communities as well. By winning the trust of the wider public and gaining acceptance, it allows these predators access and acts as a protective shield against anyone who would challenge their altruism down the line.

This is called grooming. Dalglish was grooming school administrators. He was grooming parents. He was grooming targeted communities to gain access to their children. This is what pedophiles do. This is how they create a supply-line of children to abuse. Many, it seems, obediently swallowed the lies Dalglish told about himself and bestowed on him the title of hero.

It's an important aspect of how pedophiles actually operate. While it's possible that some abusers might be lurking in a dark alley or stalking their prey on the streets, it's more likely that the worst abusers hold trusted positions within society: priests, Boy Scout master, child actor agents, humanitarian activist, you fill in the blanks.

A final salient point made by Handrahan is that pedophiles are more often than not connected to a wider network of other pedophiles often passing on information, sharing tips and even identifying victims.

The humanitarian aid industry is ripe for abuse as many NGOs have very limited oversight and often unqualified personnel are given positions of power and influence.
Frequently men protect, promote and award each other senior positions where they do very little work, are ridiculously over-paid and enjoy almost no accountability.

Obviously, this is not to say that all humanitarian workers are potential abusers, it simply pointing out that the sector does attract predators (abusers of all stripes) who seek ways to gain access an exploit situations to their own benefit.

---