After a couple of disappointing seasons, the newly named Dehli Capitals came to life in last year's IPL with a run to the playoffs that saw them inch closer to a first title in their history. The shift in fortunes was largely off the back of them establishing a core of Indian talent in the top order. Last year's offseason trade for local superstar Shikar Dhawan was followed this winter by the capture of Test regulars Ajinke Rahane from Rajashtan Royals and Ravi Ashwin from KXIP. Alongside the young emerging talents of Rishabh Pant, Prithvi Shaw and captain Shreyas Iyer, all of whom have been involved with the national team in recent times, the Capitals squad is shaping up to be quite exciting not just for this season but for the foreseeable future.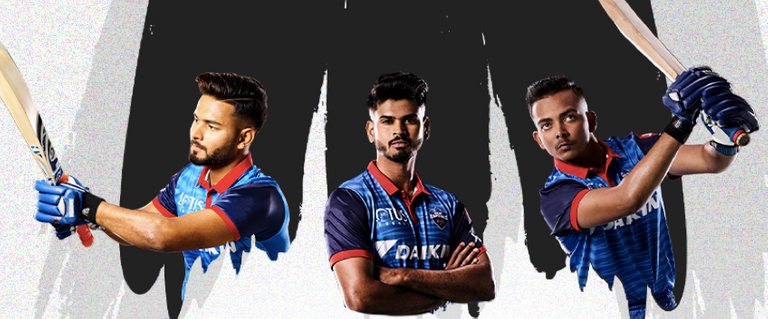 A similar pattern has followed with their overseas signings with the Capitals bringing in younger players such as Shimron Hetmyer and Alex Carey to add depth to their batting. Hetmyer endured a difficult first season in the IPL with RCB but you would hope that moving to a more settled franchise where his role is likely to be better defined will allow him to find his feet. There is no doubting the young West Indian's god-given talent and if he can match that with application and professionalism then the Capitals could have a global superstar on their hands for a long-time to come. Where the likes of Hetmyer and Carey can add to the squad will be in the lower-middle order positions of 5, 6 & 7 which were fairly unproductive for DC last season. Indeed the fact that the Capitals were chasing the likes of Glenn Maxwell whose most recent IPL stint in 2018 was in Dehli as well as England white-ball captain Eoin Morgan shows that they certainly felt that having ball strikers who can hit or clear the boundary outside of the powerplay is an area that requires improvement. Hetmyer and Carey, therefore, represent second choice picks for Dehli who were ultimately outbid for several of their key targets.
Hetmyer can be a devasting hitter on his day but he played just 5 games for RCB last year scoring 90 runs in total, 73 of which came in a single innings
Another area identified for improvement from last year would undoubtedly be in their all-round options and in that sense the bid for Maxwell would have seen them killing 2 birds with one very big and talented stone. That they failed to bring him back to the franchise raises questions over how the Capitals will balance their final 11. Having missed out on Maxwell, DC went for fellow Aussie Marcus Stoinis who certainly showed that he has some ball-striking ability by claiming the golden cap for most runs in the recently completed BBL. However, Stoinis was able to open the batting on faster bouncier tracks than he'll get in India particularly in Dehli and he barely bowled at all in this year's competition suggesting that he isn't really suited to a role as a lower-order all-rounder. If Dehli do want to add greater options to their bowling attack then they may end up playing the likes of Chris Woakes, Kemo Paul or Axar Patel at 6 which in all honesty would be at least 1 position too high for all of them.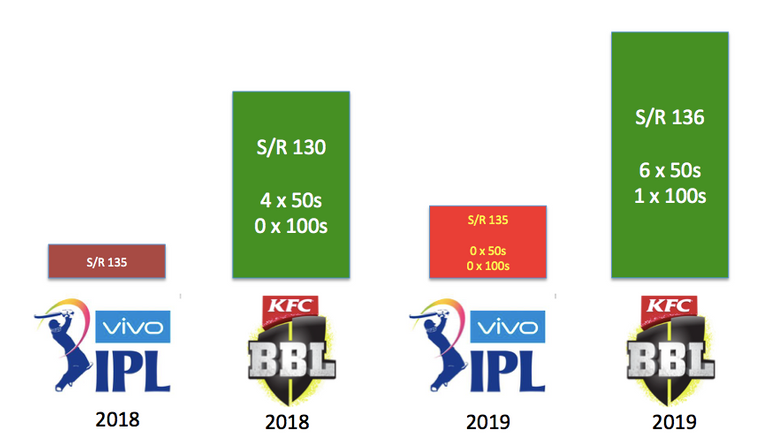 Marcus Stoinis has contributed major runs in the last 2 BBL seasons whereas his returns for KXIP and RCB in the IPL have been fairly limited. Will a third franchise in as many years be any different?
The other major consideration for Dehli is how to overcome a very disappointing home record. Neither their batting or bowling line-up seemed particularly adept at coping with the slow and low conditions at their home venue and for that reason I would again be concerned about the ability of players like Stoinis and Hetmyer to make the necessary impact. One man however that I would be looking to get into the starting 11 on that basis would be Alex Carey who has consistently proved that he is a fine player of spin bowling. On home decks, I would be tempted to play him ahead of either of those players with the added bonus that you could ask him to keep wicket removing that responsibility from Pant who could then fully focus on being the destructive batsman we saw in 2018. On the bowling front, the acquisition of Ravi Ashwin is another major coup and he certainly will be a threat on the slower home wickets. All-in-all the Capitals have now developed a pack of slow bowlers that looks capable of challenging any other franchise with Ashwin joining stalwart Amit Mishra, young Nepalese star Sandeep Lamichhane and bowling all-rounder Axar Patel. I would expect the Capitals to do far better at home this season than they did last.


With 11 wickets Amit Mishra was DC's leading slow bowler but every other franchise in IPL 2019 had at least one spinner who claimed more wickets than that
On the fast bowling front, it was something of a surprise to see South African duo Rabada and Morris split up given that they formed arguably the strongest death bowling attack in the competition last year. Rabada remains and Dehli will undoubtedly be pleased that he comes into this tournament fairly well-rested as much of their hopes of bettering last year's semi-final will rest on his shoulders. Should DC wish to add further pace to their attack then they have the option of dropping one of their Indian spinners for the likes of Ishant or Mohit Sharma, the latter having been brought in as cover during the auction.
Predictions and betting tips
The mixture of experience and international quality coupled with youth and explosive power should mean that the Capitals will be in the hunt for a playoff position once again this year. In general though, I am not convinced they've got quite the balance in their middle and lower order options to finally shake the monkey off their back and claim a first title. Much will depend on whether they can pick the right 11 for specific conditions and on that front the Capitals are also hampered by the loss of former Indian Captain Sourav Ganguly who has been a driving force off the field in the franchises recent resurgence but now leaves to take up the role of President of the BCCI making him one of the most powerful men in the world of cricket.
Looking at individuals, it is tempting to believe that Rahane will have a point to prove for his new franchise having lost the captaincy of Rajasthan last year, the right-hander will likely be reinstated at the top of the order for Dehli and free from the burdens of leadership he could well return to doing what he does best which is churning out runs. On that front, fellow opener Dhawan is also a remarkably consistent run-scorer in this form on the game and as such could also be seen as a good pick to top the charts again.
Bowling wise, Rabada was brilliant in last year's tournament taking wickets during whatever period of the innings he was asked to bowl. He will rightly start with some pretty short odds to top the wicket-taking charts again but with very little competition in the fast bowling stakes at Dehli, he will probably play every game and bowl a couple of overs at the death where wickets (as well as runs) tend to flow more freely.