My wife and I recently went to a conference and retreat of a non-profit organization we are part of.
In connection with that, there was a two-day meeting of the Board of Directors of the non-profit and — after some discussion — we decided it would be a nice touch/gesture if I were to paint some (small, I grant you) examples of my handpainted stones as "giveaways" to everyone attending the board meeting.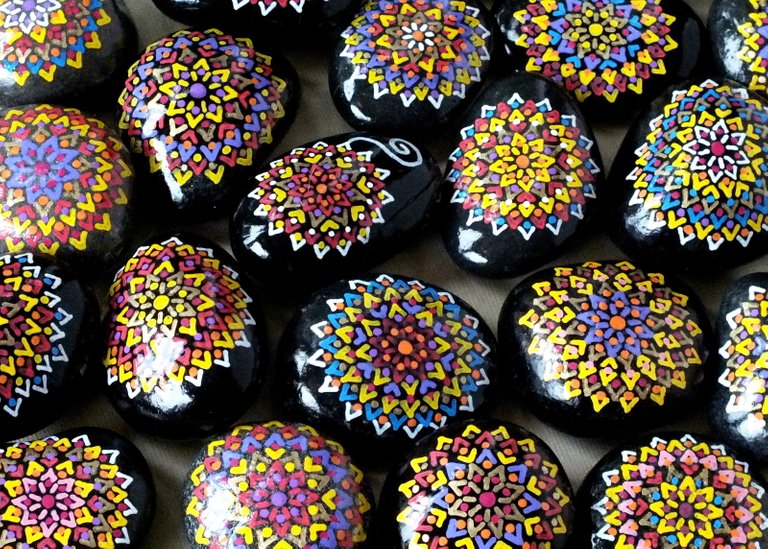 A group shot of some of the stones made for this occasion
Promotional Tool — or Waste of Valuable Time?
One of the questions/issues artists and creatives often face is that of whether or not things offered "pro-bono" actually have value," beyond merely being a gesture that is appreciated, and that makes us feel good about doing the "right thing."
In this case, I spent quite a few hours on the creative process... with no real expectation of a "return" — aside from the creation of goodwill and "getting my name out there."
Does that have value?
Time will tell, I suppose... I did manage to create a special information insert, which pointed people to my art web site, and to my fundraising Patreon account.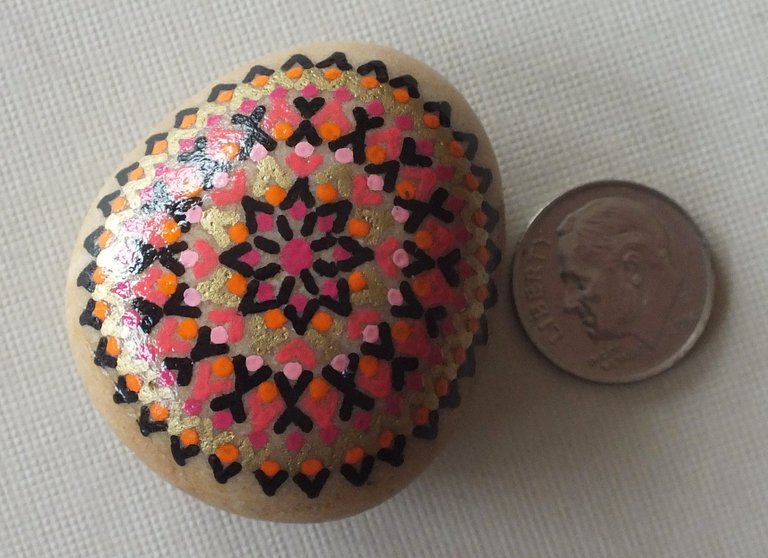 Donation as a memento for conference attendees
Additional "Free" Creativity...
Of course, the "doing stuff for free" didn't stop there.
My wife was in charge of setting up a quiet space for the conference, which was to be used as a "Reflection Sanctuary" for people to have a moment of quiet during an otherwise very busy and packed events schedule.
We decided that I create an additional 40 (small) pieces to be put in a basket the Sanctuary, with a discreet sign saying the stones were free for the taking — as a remembrance of the event — but that a suggested donation of $5-10 would be appreciated, to be left on the "honors system."
In the end, every single one of those stones was distributed to attendees, and there was $169.00 in the basket at the end of the event.
Again, disregarding the money for a moment... there was "good will" and "name recognition" created, but whether any actually long term benefits will result remains to be seen.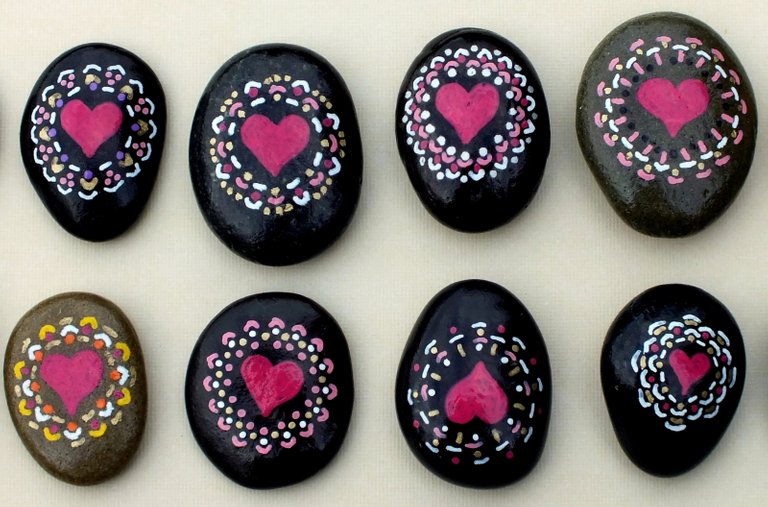 A bit of a concession to "commercial cute," but people really loved them!*
Artists... and Silent Auctions at Events
Last, but not least, I decided to donate an item — a matching set of "Chakra Stones." to the event's charity silent auction.
Again, created some goodwill... and I was happy to see that the item actually got bids very close to the actual retail value of the item. That was certainly a plus.
Artists often get asked to donate items to charitable events... the ultimate question of whether this actually represents a promotional opportunity... or is it simply *"a donation."
In the end, my contribution amounted to about $700.00 in saleable merchandise, and we walked away with an unspecified amount of "goodwill and name recognition," as well as $169.00 to help cover our cost of going.
Worth it? Or not?
Only time will tell... and I am choosing to view the experience as "doing good," as well as just a small piece of a greater promotional and awareness campaign for my work.
Thanks for reading!
2019.10.22 AS-TXT-022