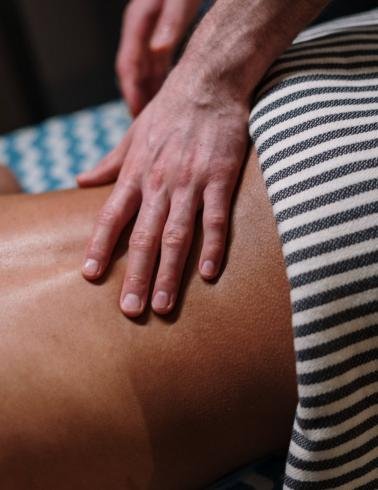 Rough Day, Rough Hands
I finally had a moment where this confident, bold, young lady was lost. I had kissed her last night. It was well after midnight, and there was plenty of teasing on her part, all day. And she pushed buttons. Actually, she pushed buttons since the day I met her. And looking back, I realized, we barely knew each other. Yesterday was probably the first time we truly learned about each other. All of our other meetings, were simple and brief.
Along she came into my life and aboard my boat, full time. And now, mere days later, we were outside the big inlet, in the tiny marina, alongside a dock. She was shocked, after that kiss. Dare I say, speechless? Maybe she never expected to be on the defensive, and thought she was the true predator? Who knows...
​
She was speechless and standing still... her eyes closed last night. I can picture her bliss, her smile, her entire face, standing there, arms out a touch, her face a look of shock and pleasure as I told her good night, and guided her, towards the stairs below, to her own stateroom. I'm not sure who was more shocked, she or I, when I kissed her. I do know, that was not the time to push it further. So, off to bed alone, both of us, with thoughts of what could have, what should have and what did not happen!
She woke, and came upstairs as I was cutting up fresh fruit and pouring some juice for breakfast. "Coffee?" I asked, and she simply nodded. I had learned, she loves her coffee. I had a Keurig for my guests, I never drank it myself. I saw a big change in her. The past few days were a game, light, and fun. It was like I was seeing her, the real her, for the first time. She seemed to be more relaxed. More... at ease.
We spent the day at the dockside, did a little walk in the local dockside park, and really, mostly, talked. I showed her bits of the boat, actual workings. How to do this and that. We practiced some simple things, tying knots, and learning what the basic machines and parts were called. I could see she was tired, so I kept it basic and simple. Clearly bright, she'd learn as we went along.
Dinner, too, was simple, in lounge chairs, outside in the cockpit. I decided, with this beautiful marina, and nice weather, might as well do a dockside cookout, and appetizer night. A simple fire on the aft grill, for cooking some teriyaki chicken strips. I sliced some fresh tomato, some mozzarella and some basic, sprinkled some balsamic vinegar on it: an easy Caprese Salad. I sliced some fresh pears, and some cheeses. Dinner was finger food on a shared plate. I noticed, she was sore, and her hands were feeling it.
All through dinner, I fed her bits. She kept her hands in her lap, rubbing them. Sore, clearly. Sometimes, I forget, knots, ropes, moving buoys, and lines, opening and closing hatches, putting up shades, and screens, stowing, and the general day to day of a boat, can be work, real work. We decided, well, I did, to stay a day or two more, explore the area, and so, I settled the boat for an extended stay.
Later, after dinner, inside the lounge area, she was sitting in what became "her chair", so she could see forward, and aft, and into the galley on days when I cooked inside. I sat across from her, on the couch, and called her over. She sat with a thud, and a sigh. Reaching behind me, I opened a cupboard, and pulled out some lotion. "Here, let me..." I took her hands in one of mine, and squirted some lotion on my free hand. "We don't want rough hands, do we?" Her head shook, no. Not the predator, this time, no... she was clearly submissive, eager to be taken care of, to be led.
I gently massaged the lotion, a light lavender scent, into each finger. Pulling it, across each, in long, slow motions. Each finger, getting its own time. I kept moving, slowly, and deliberately, along her wrist, and then, across her forearm. My fingers and thumbs, working the lotion into her arms. first up one arm and then back down. Gentle, firm pressure, with my warm hands, on her muscles. As I got higher, on her arm, I turned her away from me... each time my hands and fingers dug into muscles on her arm, I could hear her breath give out. I could hear little sounds from her lips.
As I slipped closer to her shoulders, her head started to loll forward with each stroke of my hands and fingers. She moaned and murmured, I reached around front, slipped my hands to her shirt, and unbuttoned two buttons, one top and one bottom. My fingers grasped her shirt bottom, and tugged it out of her pants, untucked now. As she started to turn her head, I whispered, "Shhhhh... let me take care of you, tonight." My fingers opened the last of her shirt buttons.
Slowly, I stood behind her, held her shoulders, and directed her to lie on the couch. As she did, I slipped the shirt loose and pushed it higher both sides free now. Lying down, I slipped one arm and the other out of her shirt. No bra... I see. I spent a minute, two, lightly touching her back, and then, a little more lotion to my hands. Long, slow pushes of my fingers from her waistband, upwards along the major muscles of her tanned back. Only the slightest of tan lines from the ties on her top were visible.
I spent the better part of the evening, working each and every muscle in her beautiful back and arms. I'd say, the first part of her night, I could hear moans and little gasps, but, at some point, her breathing dropped into a deep steady in and out. I stood, covered this new, little siren in my life with a fleece, and moved to my own chair.
I spoke softly, calmly, in low tones, for another half hour, maybe hour, telling her tales of the adventures to come. Really, sharing my own plans for the past few years... my dreams and desires for travel. I doubt she heard a word. Her breathing never changed... lost in her deep slumber. Finally, I stood, moved her long hair from her neck, leaned over and kissed her, carefully. I whispered one last time before settling in to my own bunk in the pilothouse.
"Sleep well little one. I'll take care of you, each night.
No taking chances, we don't want you to get rough hands."
This is for FREEWRITE, with @Marianne West.

The image is from PEXELS.Com
Previous Chapters
Ch. 10 After Midnight
Ch. 9 Bored Stiff
Ch. 8 Sheep In Wolf's Den
Ch. 7 Let Loose All Dock Lines
Ch. 6 Pearls And A Tan
Ch. 5 The Whole Shebang!
Ch. 4 Peals Of Laughter
Ch. 3 I Can't Help Falling In Love
Ch. 2 All Curves, and a Dream
Ch. 1 Navigating Life With Dad

This post is an entry into MarianneWest's 5 Minute Freewrite!
I feel I cheated somewhat, as I went well over the 5 Minute... but,
I adhere to the spirit... sit down and write. Let it flow.
Anyone can enter, check out her link and Let your inner creative self WRITE!




Always, I strive to give back

To the animals and birds around me

to put more plants in than I take out

And be a good steward for the world around me!

All Photos by Bluefin Studios unless specified.
Story first published by me, on On Uptrennd