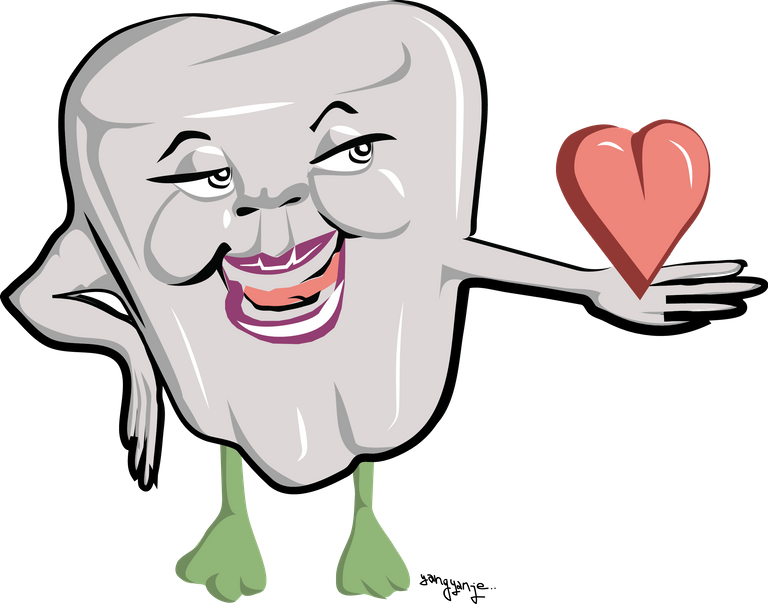 Charity and
Dentistry
Access to facilities as well as awareness for dental cleansing or treatment to many rural villages is lacking. Infrastructure and personnel is hard to come by. For this purpose Maximialliano and his wife Adriana are registering an association called
Teko Katu
.
A friend of mine who is a kunoichi (female Shinobi) and one of the worlds most awesome legendary bgirl next to asia one told me about teko-katu. She asked me yesterday if she should also join steemit. I am so excited, because she would make awesome posts on naturalmedicine, vegan and health that I would love reading. I also consider her as one of my best friends out there.
Teko Katu had asked me to make a postcard that they would sell. Here is how I got there: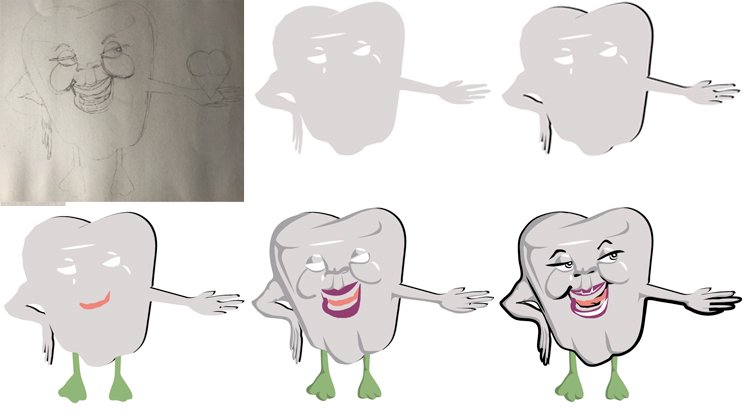 The tooth character is basically putting his tongue in the "L" position, for Love.
I think its so beautiful that these dentist are so concerned about the wellbeing and health of underprivileged societies and wants to just encourage beautiful smiles.
Teko-Katu means to be free and live in Harmony with nature.
Here is a German Description of their Project: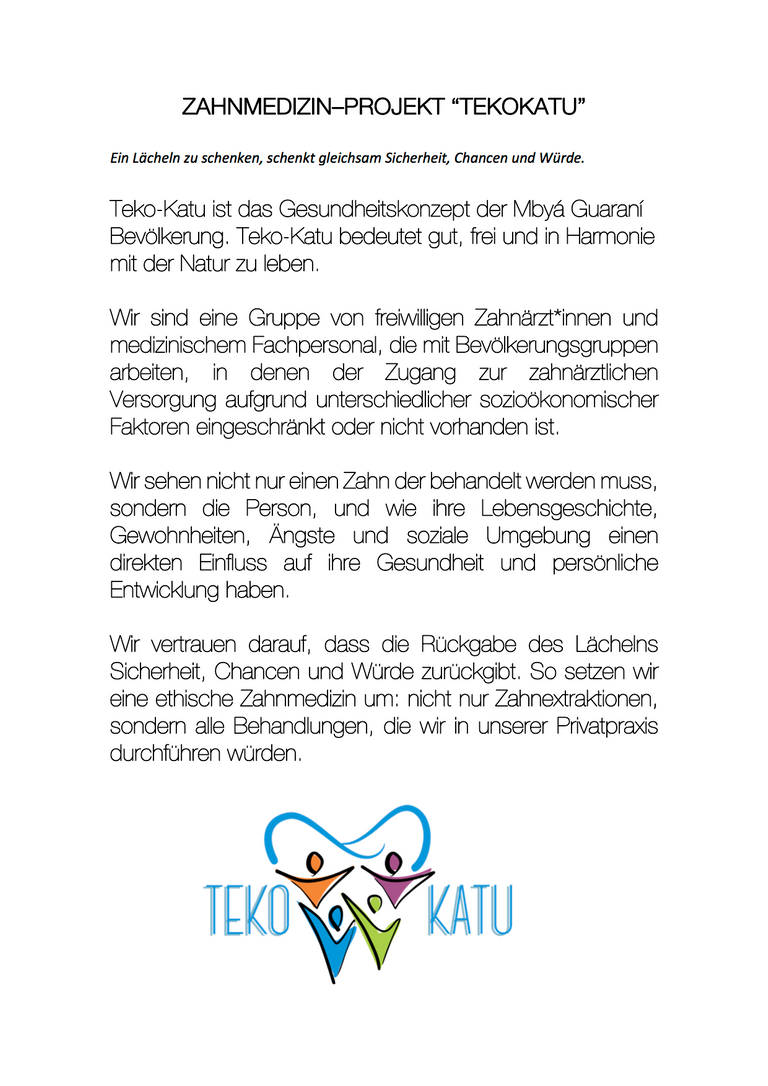 Since the last Full moon, mercury retrograde I started sleeping an average of 3h a day until 3 days before the next one, which is on the 12th of December. I could not sleep because everything I was working on apart from this was also so exiting. Specially hosting the @quest-skool :
https://steemit.com/palnet/@quest-skool/show-rez-and-sumku-trip-to-zurich-switzerland-to-exploring-breaking-scene
Maxi and Adriana asked me to make a Canvas as well. I was working at a X-Mas, selling Mao Feng Blooming Tea at a Beautiful place called Bremgarten. That place feels like one goes back to the past in a time machine. The Roman style Architecture and the way the town is build around this River, makes in one of the most beautiful towns in Switzerland.
During a 20min break, I set up a tripod and filmed myself painting a toucan that they suggested me to paint. I recently uploaded it on @3speak. This was the first time I actually used 3speak. I also created the Instrumental track in my studio back in 2017 and gave it the temporary name Skill Methods I gave it to @simon.talukdar for a youtube video. Simon, who is an awesome aspiring Graphic designer makes awesome t-shirts and we used to work together in Mumbai back in the days.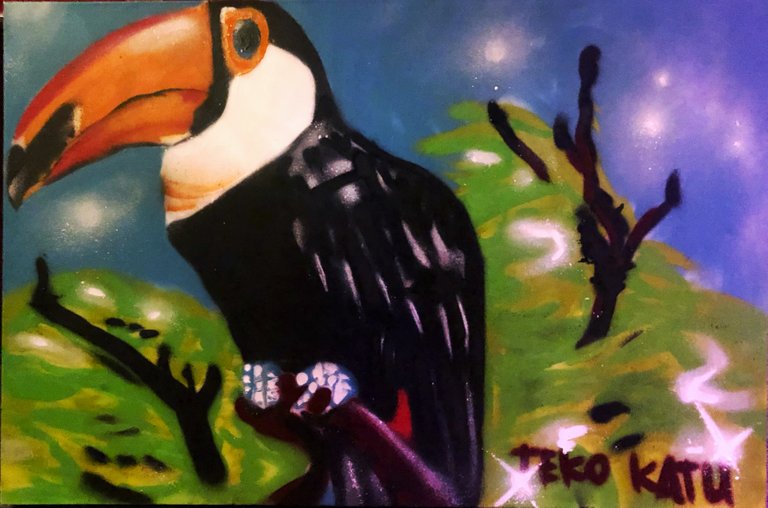 Click on Image for time lapse video.
Here are some pictures that Maximilliano took of the event, since I could not attend it due to demanding work at this x-mas market. I managed to reach home at 02.30am and edit a video until 04.00 and upload it so that Maximilliano could play it during their presentation.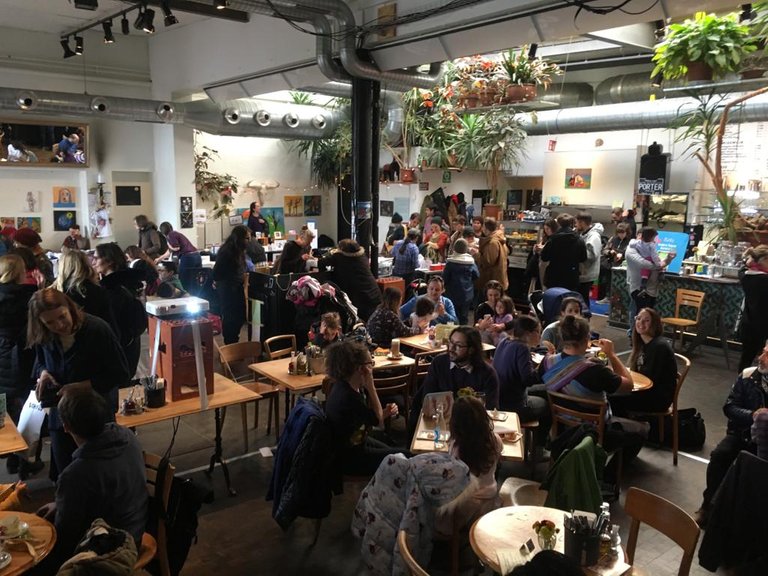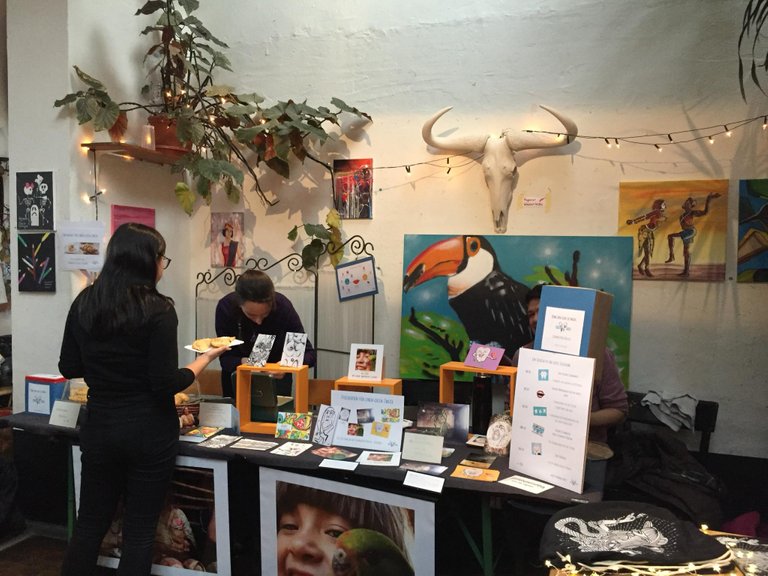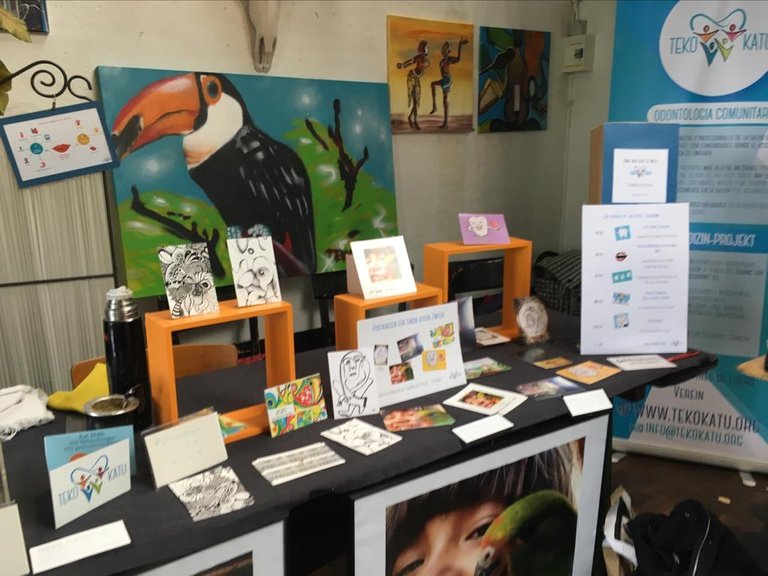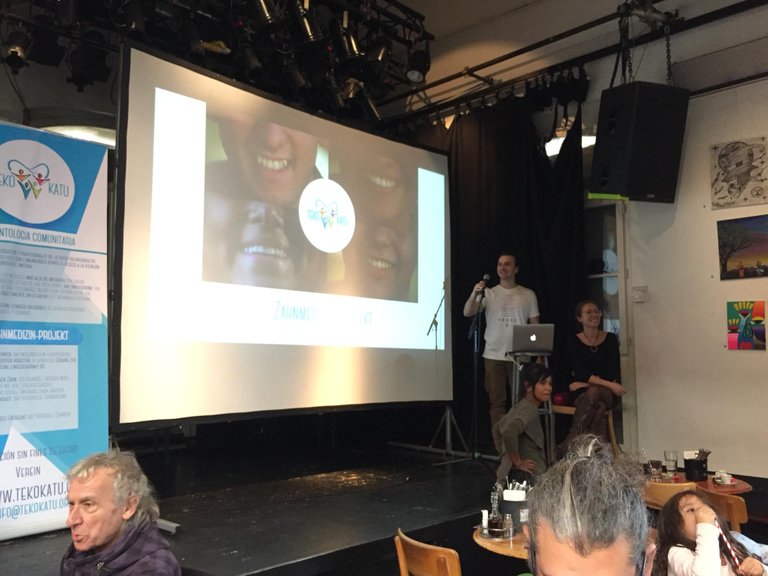 I gave them more of my art to print on Postcards, which they sell to raise money for their project. They are considering to print it for their next event.
Teko-Katu has an amazing video presentation of their project. It truly captivated my attention. Meeting them was so authentic because they have such good intentions. It felt so heartwarming to want to just support them in any way I could.
It was an honour for me to be able to support this project and share it here, as I feel many tribes on steem can relate to my altruistic passions, since we are such a wonderful community.
I know, I haven't been able to post or curate a lot lately due to work. I did manage to show quite a lot or artists and content creators how to publish their work and timestamp their intellectual property using steemit by on boarding them. I noticed that most need physical presence and guidance as opposed to just telling them where to register an account.

I can feel you out there. After I met you, I could feel your superposition everywhere. You sent ripples through the fabric of space. Like grains of atoms infinitely connecting the universe, your presence entangles us. - Soan Shinobi a @yangyanje original
[ NOTE: Dedicated to this amazing Moon Phase.]