Carbon Copy #10
Translation from my short Novel C.C
Charlie, when he read Claude's latest writings, was upset. Wiping away her tears, she ends up saying, "Maybe you should find this apartment?" Cameron and Charlie went to Werne's Row in Old Louisville. Claude owned an apartment on the first floor of a Victorian-style house. They easily crossed the door seals. No one had come here since the police were seized.
The place was richly decorated. There were several frames along the main corridor. Photographs of a young girl, facing a mirror, wearing a bow tie or bowler hat in turn. In the living room, a huge library overflowed with beige walls and went around the room. There was a coffee table under a pile of books, in front of an old television set facing the window. Between the pages of a book, he found a plane ticket from Toronto. A leather chair sat in the middle of the room and, on the seat, dragged a pipe in a blue throw. This is where he meditated, Cameron thought, stroking the object. Charlie stood back, not wanting to interfere with the kind of fellowship Cameron was in. Manipulating the burner, he discovered, hidden in the fabric, a small blue notebook. Cameron fidgeted as he recognized the object. He opened it on the first page:
" Call me…"
The author returned to live in Louisville to accomplish his horrible purpose. He had told everything in detail. He had spared him no detail between the massacre and the arrival of the police in the kitchen. He was the monster on all the tabloids in the country. Cameron did not want to believe it, but the last proof of this crime, Claude's ultimate admission, would be in these pages, that was what he meant by this question: "Where to start?" Where to locate his victim? And what better place to do it, if not from a local cafe: Avallon.
Cameron was holding back tears. So many conflicting emotions were rising in him. How could this writer have massacred the Constantines? Was it his desire to understand everything that kept the journalist from believing it? Yet it was that evidence which contradicted his intuition. He snatched the last part of Claude's confession.
Disgusted and angry, Cameron didn't have time to pursue his thoughts as his heart rose to his lips. This image hurt Charlie, who took him in his arms. She watched him, compassionate, following Cameron's tears falling on her lips. He pulled the girl against him and kissed her. He dropped to the ground the notebook which opened on the last page: "Her eyes are the color of television, tune to a dead channel. I get up to see myself in the mirror. Blood flows slowly through it. I disgust myself, but to fulfill this promise made to myself, I still have to finish with Carl… Vindicare obliges! "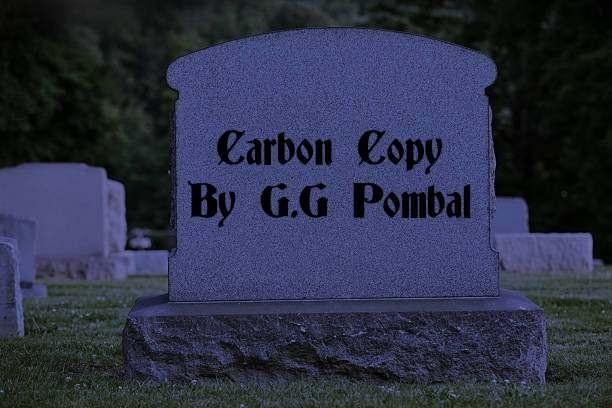 ---
---