Slowly but surely progress is being made.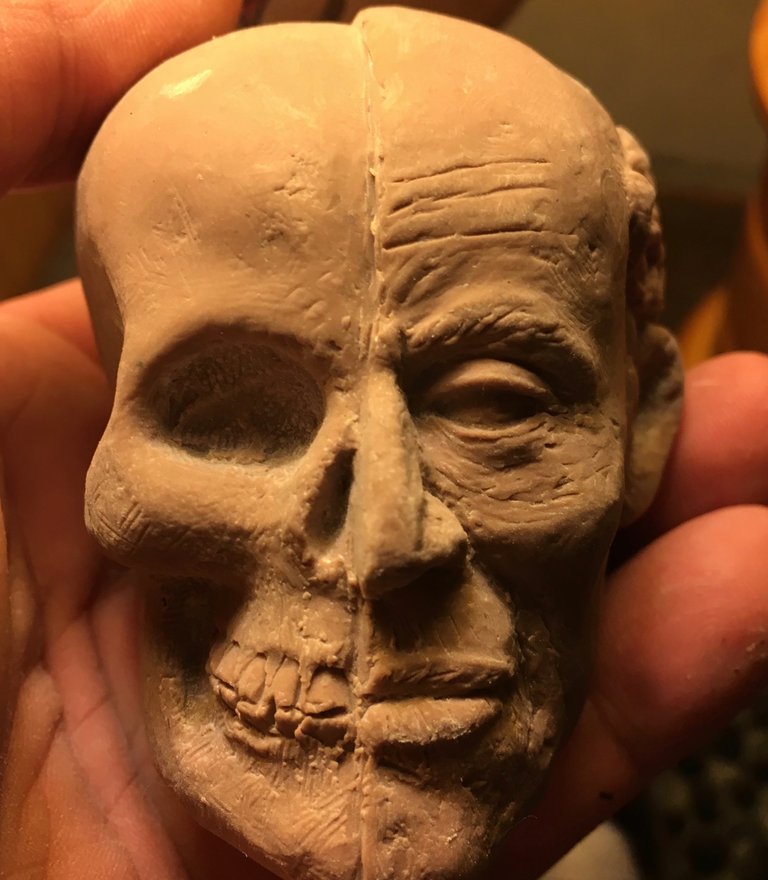 One of the challenges of a piece like this one is to make sure that the perceived bone structure on both sides match up. If you take a close look at the image above you will notice I have not achieved this goal yet. The cheekbone on the skeleton side is a tad bit wider and more robust than the one on the flesh side. Also the eye sockets are a little off.
I still have quite a bit left to do before I can even begin to consider this guy finished. Things including fleshing out the right eye a little so it looks less flat, fixing the jawline so it looks more like a real skeleton, finish the teeth and the bone area above them, flesh out the cheeks on the flesh side and make the lips look like lips, and, and , and .... But all in all I'm pleased with the rate of progress as this is my first attempt making one of these.
Below is an image from wikipedia that was the original inspiration for all this: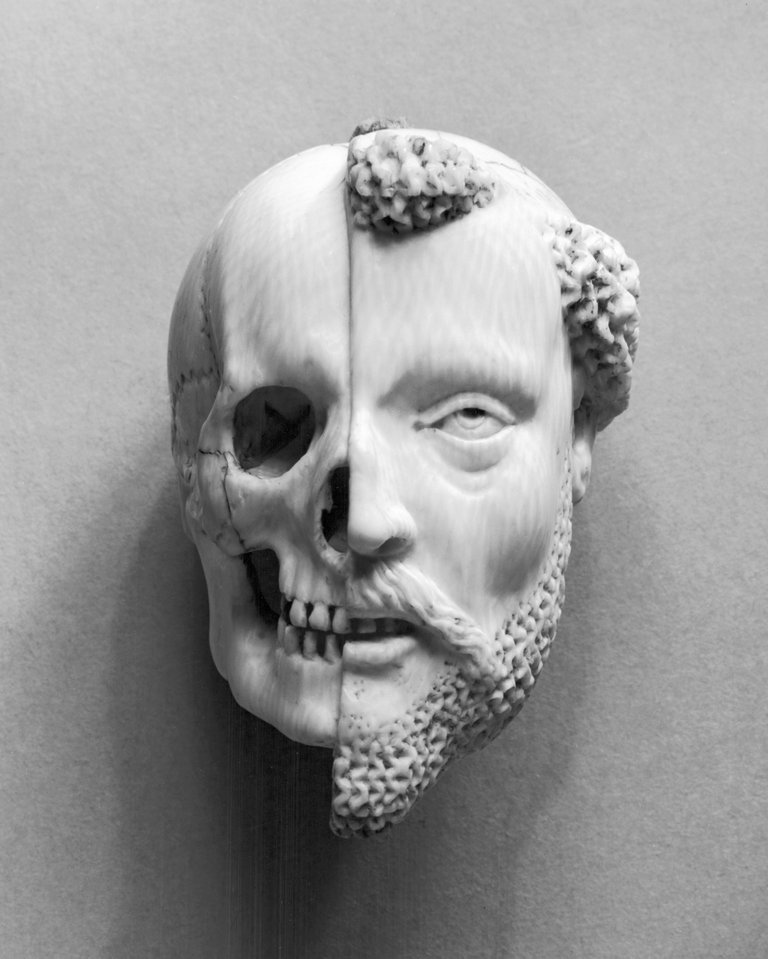 If you are interested here is a link to the wikipedia article on the medieval Memento mori concept: https://en.wikipedia.org/wiki/Memento_mori
Big thank you for taking the time to read my post,
The Sleeping Cowboy (Matt)