Yesterday I watched Esteban continuously seeking different mediums of creativity.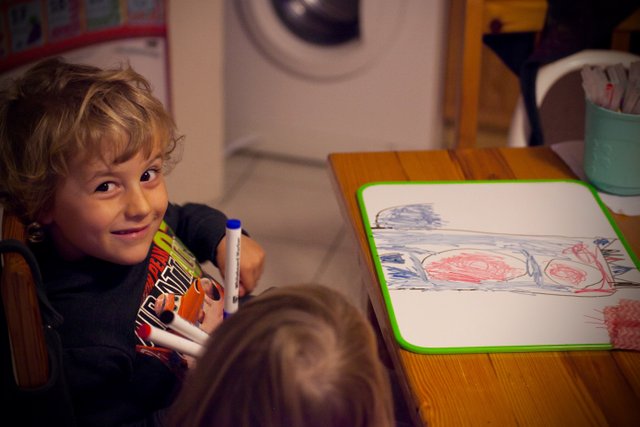 The moment I arrived at the airport on Friday he gave me this gift with tears in his eyes, an 'envelope' with a present inside.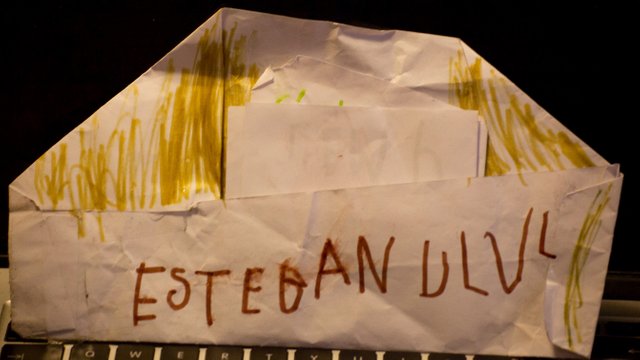 Notice how he has written his own name as one would expect to see it, which for a four year old is pretty amazing in itself, but for Luna (who he has referred to as LULU) he has written her name backwards from right to left.
Sabrina feels a sense of concern for his interest in playing with the way in which he writes letters, words and numbers.
Here you can see him learning numbers and doing the same thing with the 2 and 3, turning them around to face the other direction.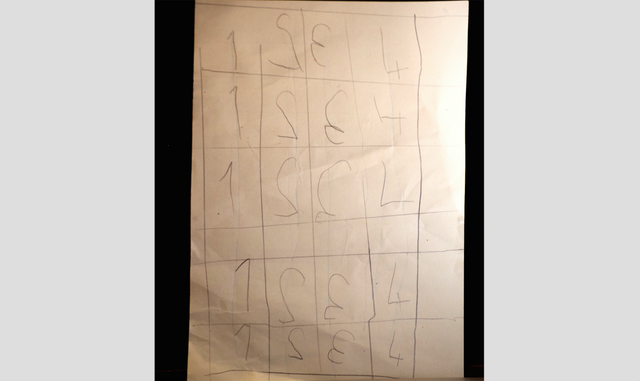 I feel no concern whatsoever. Some might call this an early sign of dyslexia and start jumping up and down in panic. Not me. Mostly because I AM dyslexic. Or at least that's the label I was given.
Over the years I have come to understand the true meaning of dyslexia:
This child does not think in the same way as the other children
Which is great!
Children like this are naturally more creative but when measured against others in a school environment it may be that they are not be able to keep up in the more academic subjects. Personally I was made to feel stupid and somehow less than the other children because I struggled with anything which wasn't creative.
This will not be the case with Esteban.
Instead he is being encouraged to express his creativity any way he chooses and told consistently how AMAZING he is.
Inside the envelope he gave me at the airport was this card. Sabrina wrote the words but he did everything else. It says "It's us, Esteban & Luna"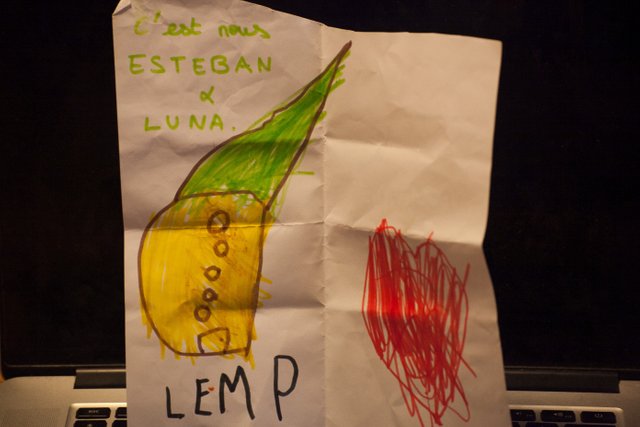 The house is a giant pineapple, alongside a big red heart :)
I asked him about the letters at the bottom of the page and he explained (in french of course) how they stood for Luna, Esteban, Maman & Papa.
A morning of creativity
Before breakfast yesterday he had already made three pictures! The first is the white board image at the top of this post.
Then there was a map of our village.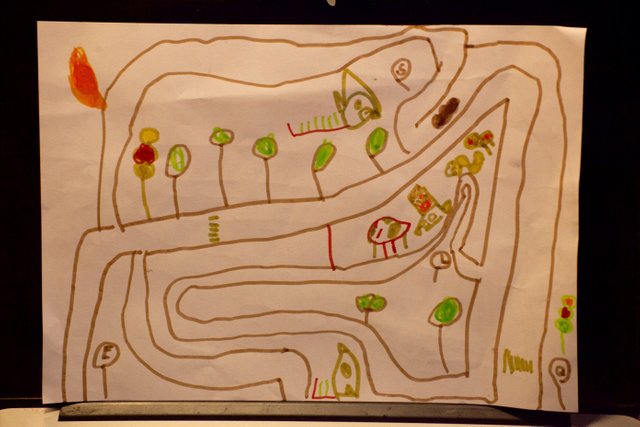 And a collage landscape showing the top of our local mountain.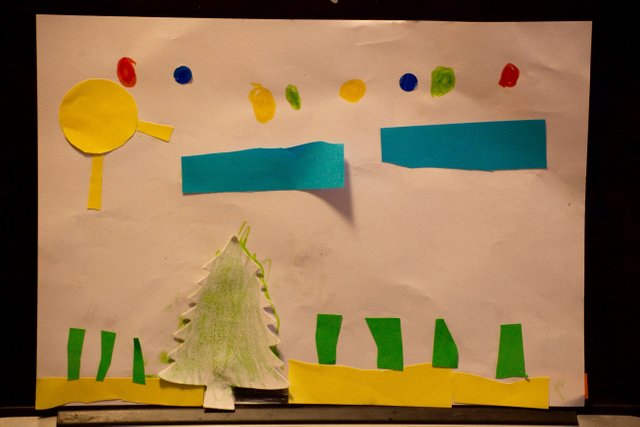 After breakfast he wanted to do a painting, so on went the crazy protective cover. It's fair enough I suppose. I'm not the one washing the clothes!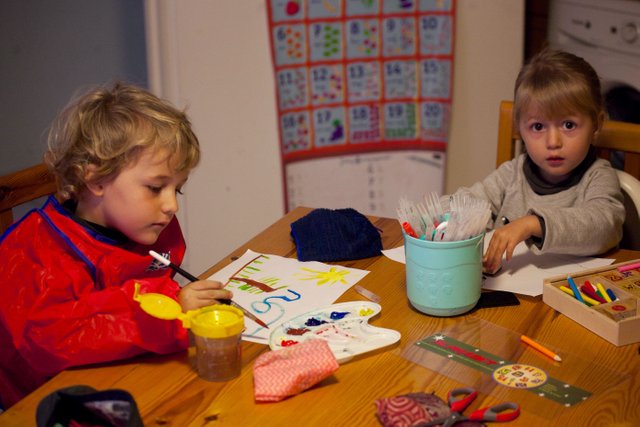 Luna loves to sit with him and do her own creative stuff.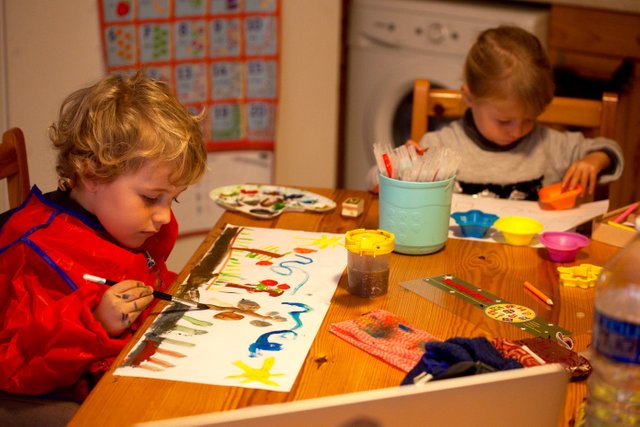 He wanted to tape two pieces of paper together, making his canvas longer. And why not?
At one point all three of them were silently busy & content doing their creative thing.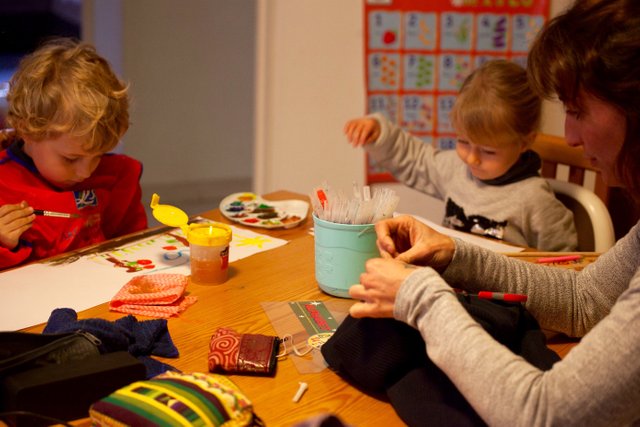 I love how similar Esteban looks to his mother in this picture.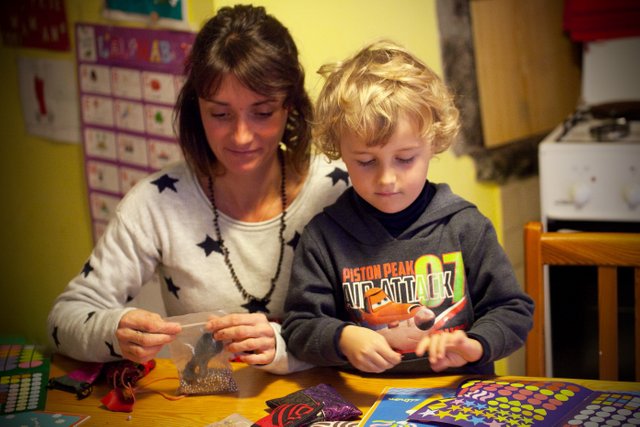 Sabrina has been so great keeping this creativity going in my absence.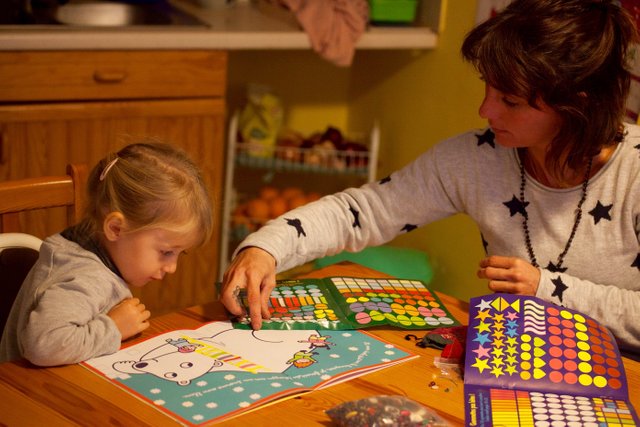 Next up before lunch was beads and necklace making.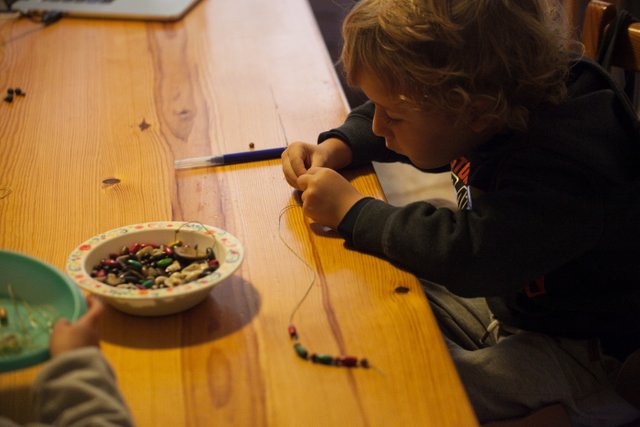 He really loves making these.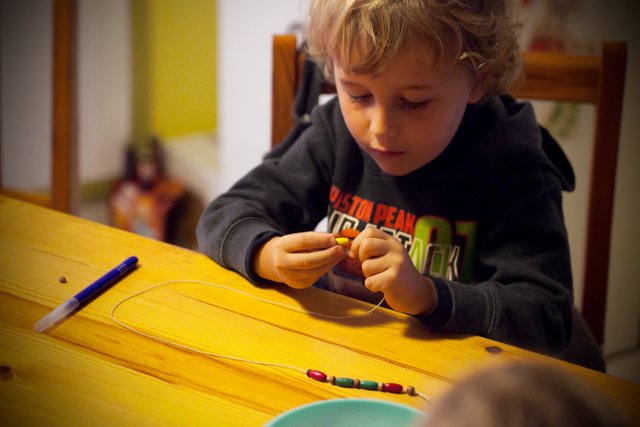 It helps having a decent collection of stuff to play with ;)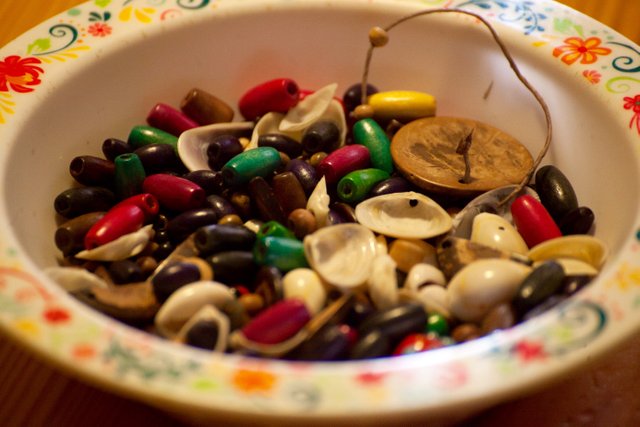 All in all I am so impressed by the creativity going on in this house and no matter how Esteban chooses to write letters & numbers he will never have to live with a debilitating label.
He is now and always will be PERFECT :)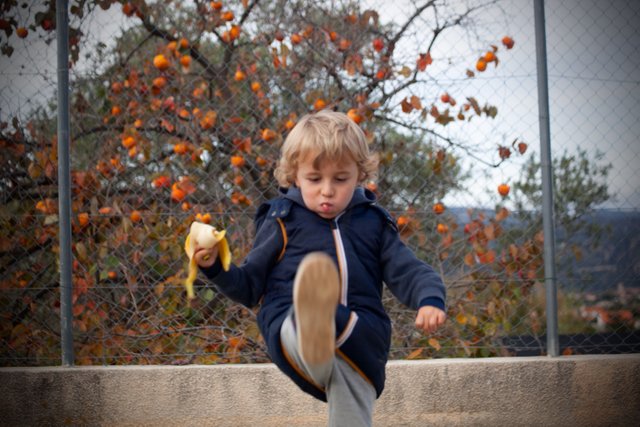 He was a London based filmmaker until he sold everything and set out on a barefoot journey around the world, currently based in the south of France.

He is travelling with his partner & two children and with no bank account he has been living on STEEM & crypto for over two years.

Sam supports @naturalmedicine because they are seeking to help us in ways which go far beyond money. Please come and join us on Discord

All content created for this account is 100% original (unless otherwise stated), produced by @samstonehill who invites you to use & share freely as you wish.

All non original photo sources can be found by clicking on the image