I've always enjoyed traveling. When I was younger I had no chance to visit different countries but as soon as I started to make my own money I made up for all the years that I couldn't go anywhere.
There are still many countries on my bucket list and also many of them that never made it on there simply because I don't find them that exciting. However, I've learned that I should be open to new opportunities, so if I get a chance to go there I definitely don't say no.
One of these countries was Serbia. I don't even know why I was never thinking of going there. One of the reasons could be that I thought that this country is similar to my home country but I was wrong.
I used to travel a lot from work and this is also how I got to know Belgrade. I had great colleagues there who showed me around during my countless business trips there. We became friends and soon enough I started to visit them with my husband as well.
Belgrade became one of my favorite cities because it is so diverse, exciting and it feels like home.
Today, I'll take you to the Belgrade fortress which I have visited so many times...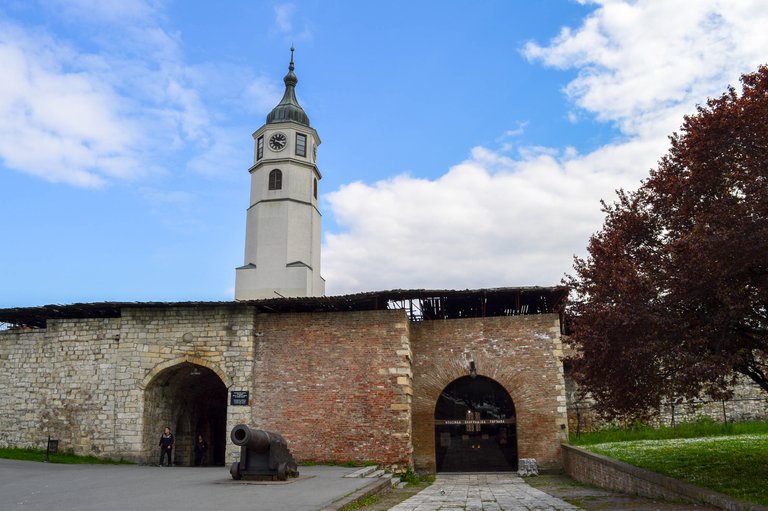 Belgrade fortress consists of the Old Citadel and Kalemegdan park. It is situated high above the confluence of the Sava and the Danube. It is one of the symbols of Belgrade to me.
I remember this lady standing there fore ages. I wasn't patient enough, so I took a photo with her as well.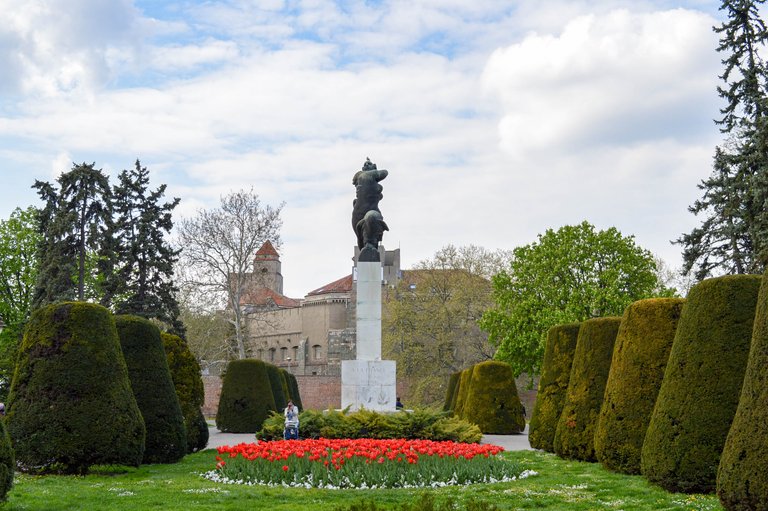 The park in front of the fortress is quite big. I have noticed a few memorials around there...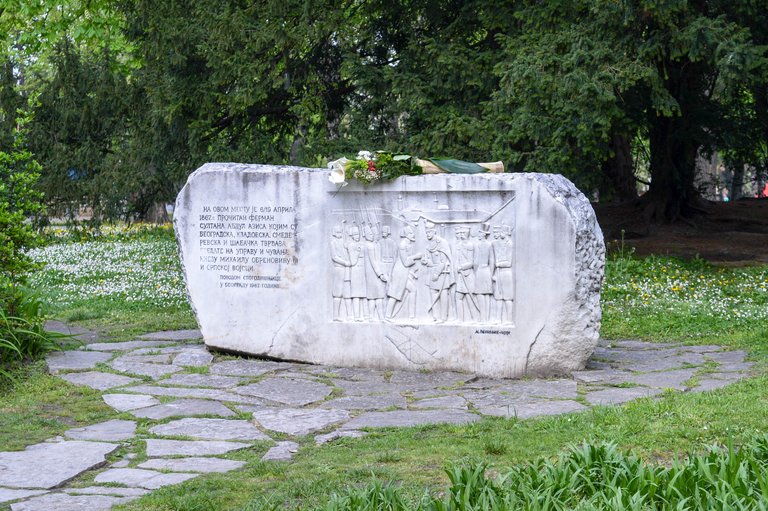 There are many stands with souvenirs. My husband got a military hat there and I got my apron saying: I'm pretty, clever and I can cook. I know it's not a typical souvenir that you would buy at a fortress but I liked it a lot.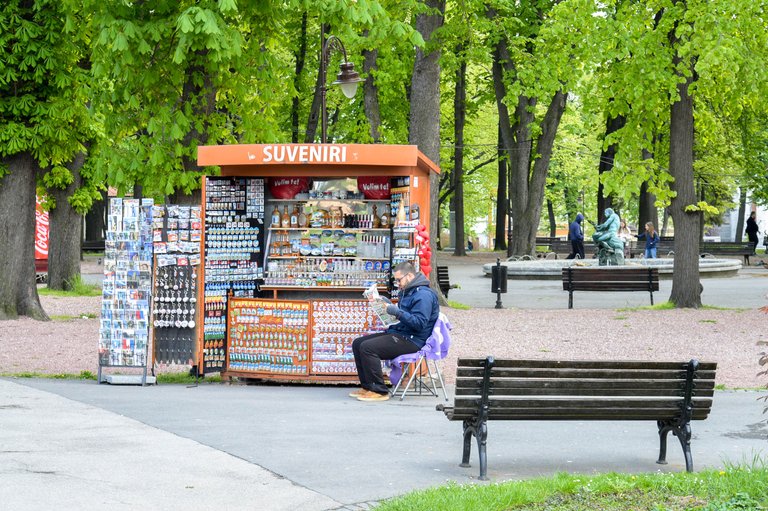 Let's go inside of the Citadel...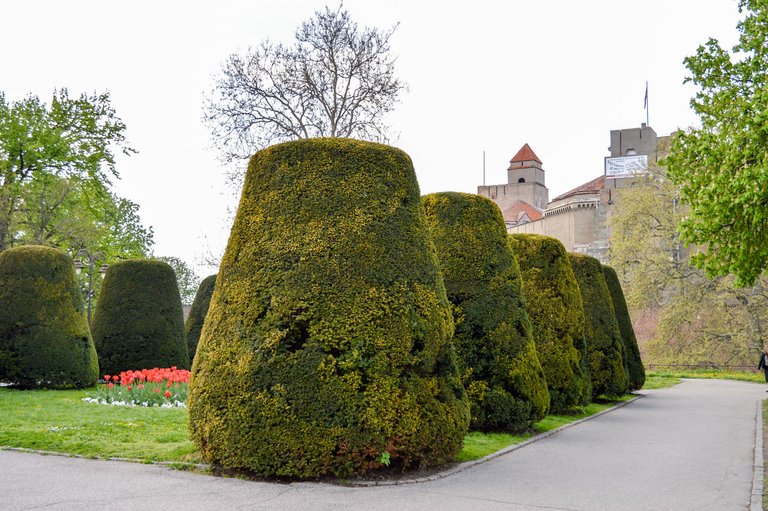 There are military vehicles and weapons in front of the Citadel. You can go downstairs and take a photo if you like.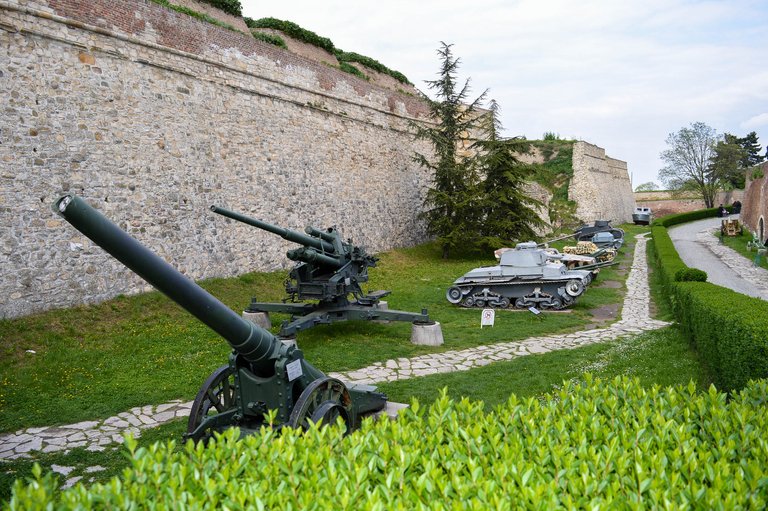 We book a tour several days in advance and we were so glad that we did it. It was led by a funny guy who told us many jokes as well. He was a showman and loved to talk. We were just about 10 people, so we could ask as many questions as we liked.
First stop during our tour was this miniature in front of the fortress. The Belgrade fortress was built during a long period of time between the 2nd and the 18th century. It was destroyed and rebuilt many times. It's fascinating to stand there and learn stories and legends from this place.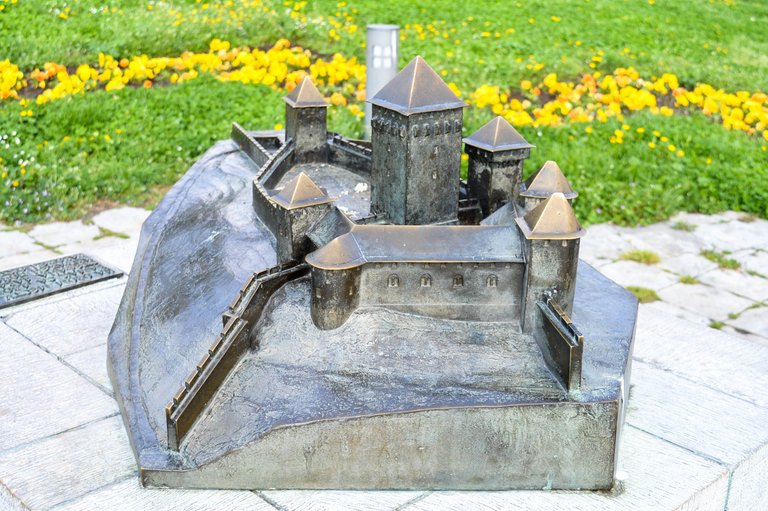 As it was built and rebuilt over so many centuries, you will experience atmosphere of different cultures. In the 2nd century it was built by Romans and there are still many artifacts inside of the Citadel.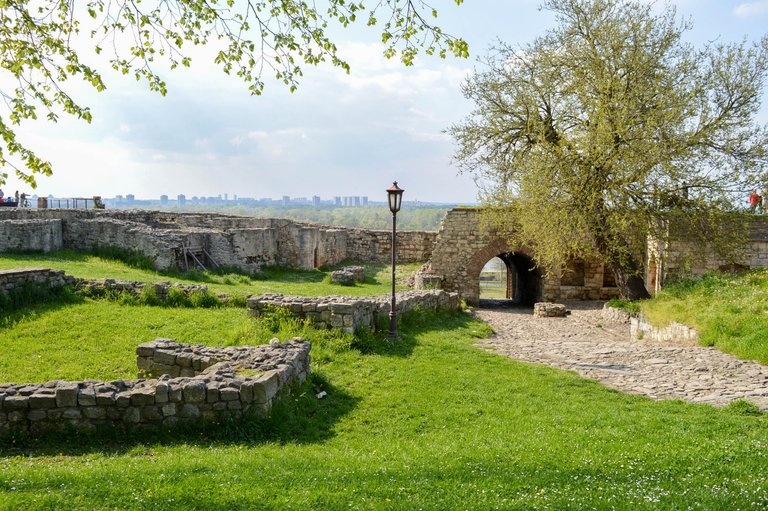 The name of the Kalemegdan park comes from Turkish - kale means city and megdan means field. Turks had a great influence on Belgrade in the past.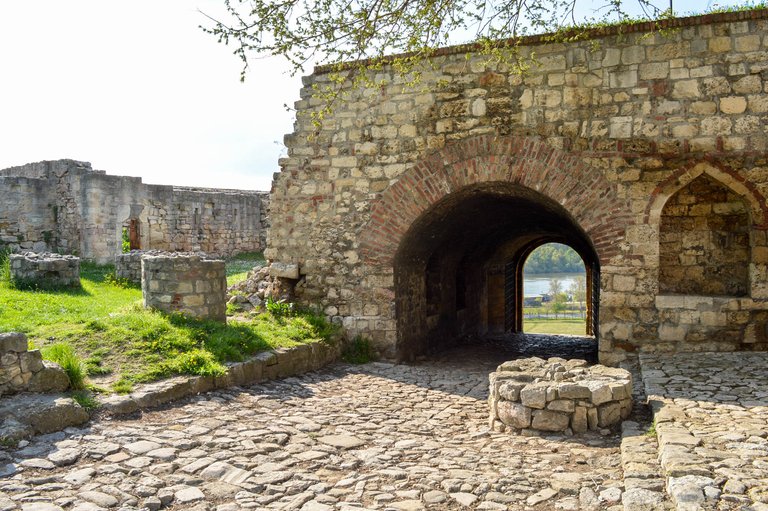 Let's enjoy the views of the Sava and the Danube.
Belgrade to me means a city of the opposites as well. This is easily to be seen on these photos..
We were at the historical site from the 2nd century and on the other side of those rivers there are modern buildings...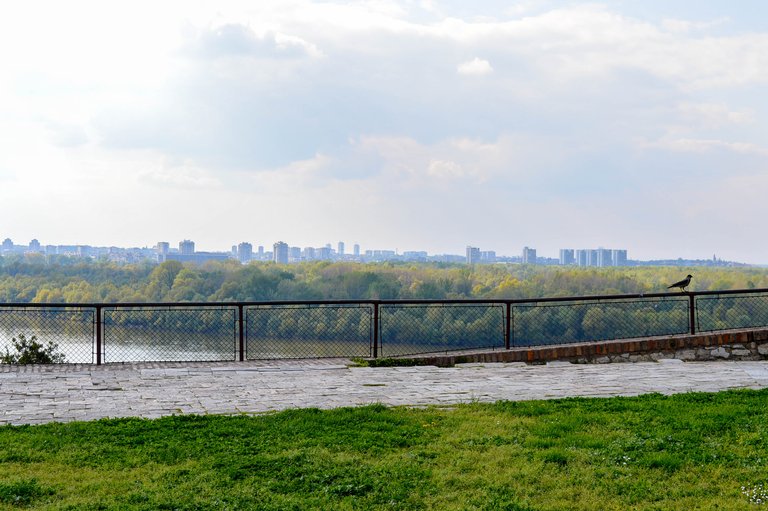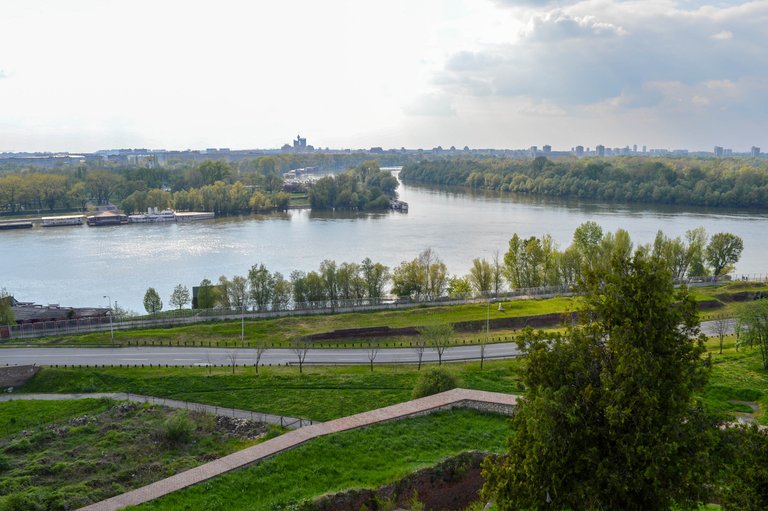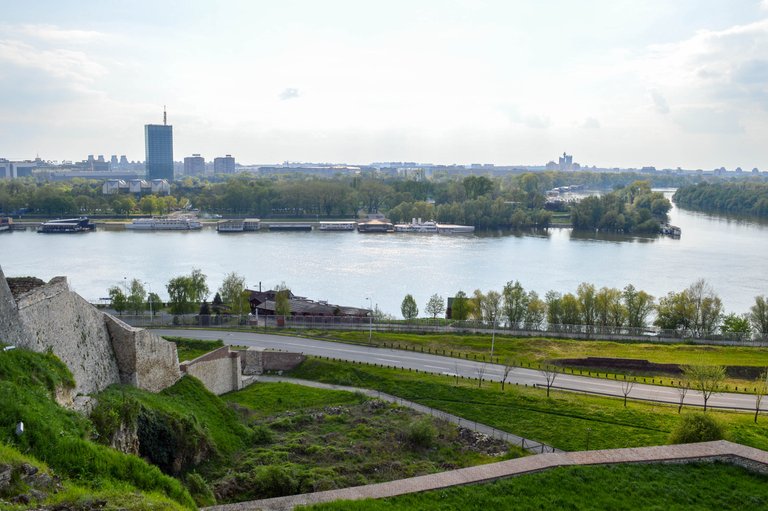 That white tower in the back of the photo is called Nebojsa tower. It's one of the few remaining medieval monuments and the only medieval tower of Belgrade. It was built in the 15th century and today it serves as a museum.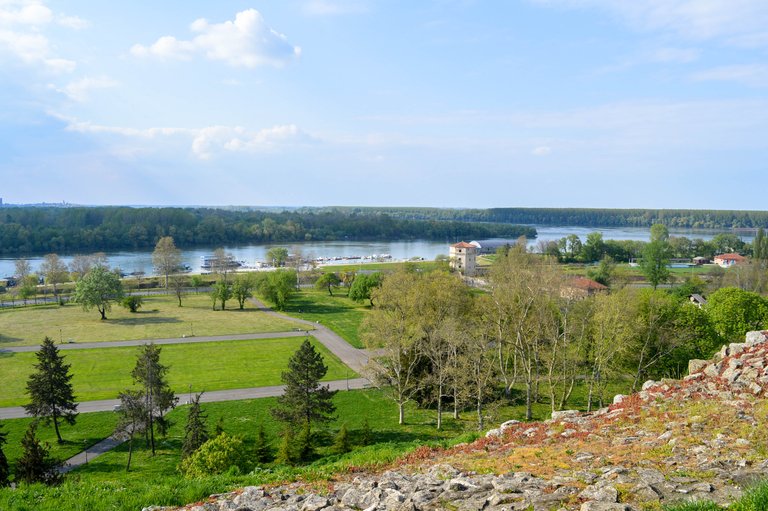 We didn't know that our tour included wine tasting as well. We were pleasantly surprised and enjoyed a few glasses of wine with our tour guide.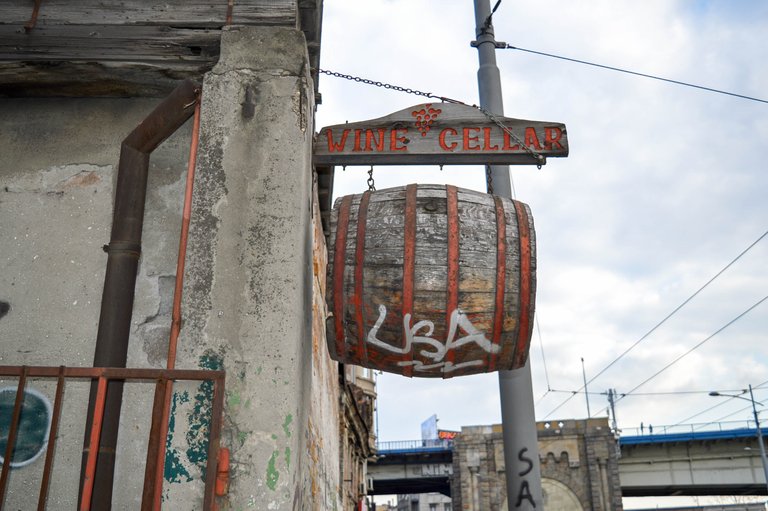 That wine cellar wasn't located at the safest place in the city but we were quite a few of us, so it didn't matter and we made it safely back to the hotel.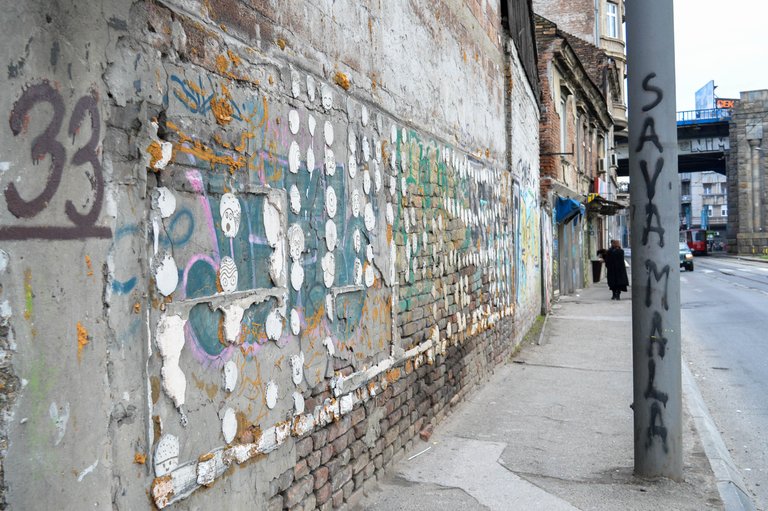 Thank you for visiting!
Cheers!