Sometimes it's nice to unwind and let your mind go blank. I spent much of today preparing spreadsheets and Excel models and at the end of it my brain was fried like Kentucky chicken.
It's not often my brain is that fried that I fancy doing sweet FA for the evening. With two matches on this evening, the men had hogged the family TV. Watching 22 men run around after a ball slapping each other on the arse leaves me gagging for something else to do.
I wacked on a stew for tomorrows dinner. Its Halloween and I have another busy day so getting dinner ready in advance will help. And a stew is awesome reheat food. Its damn cold out and I just know with the day that's in it, making a stew tomorrow would be out the window.
Stew cooking away and the footie was still on. And then I remembered something I had seen this week.
@janton shared a post about rock balancing. Did you see it? Really amazing stuff. If you missed it, you should really check out the post and take a look at some of the amazing photos.
https://steemit.com/sculpture/@janton/the-incredible-art-of-stone-balancing
I did leave a comment about how I would like to try it, but wouldn't have the time. @janton joked that I could take it up when I retire. That's years away dude. And I had some time on my hands.
Ok so dont laugh. It was my first attempt. And not rocks but pebbles. It's cold and I dont have rocks handy. I aint freezing my ass of looking for rocks. I wanted to try it then and there. So I grabbed a few pebbles from the rockery and off I went.
Over an hour I spent and damn do I feel chilled after. My mind totally switched off. It was a Zen moment. You really gotta try it.
So without further delay, take a look at my creations.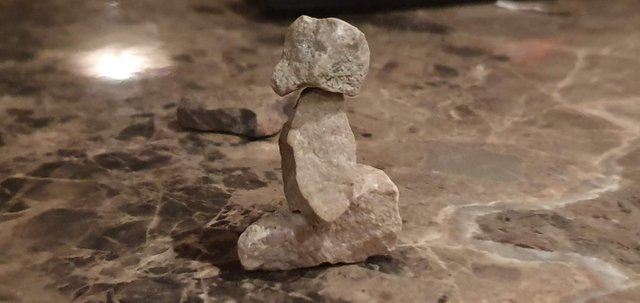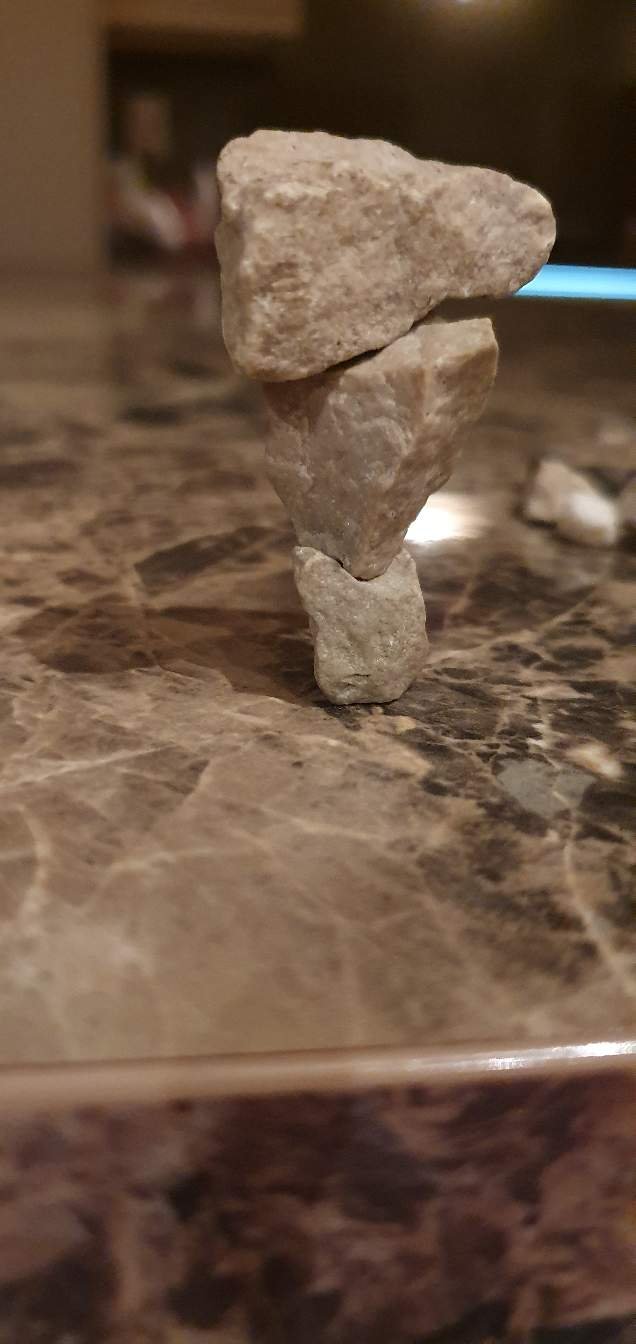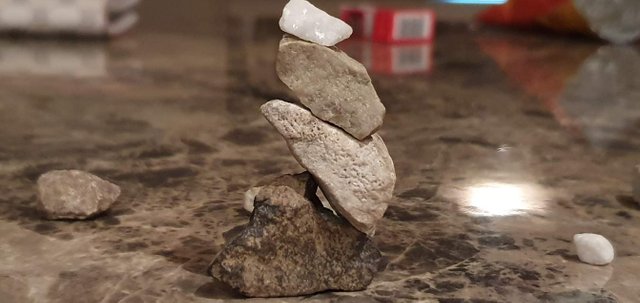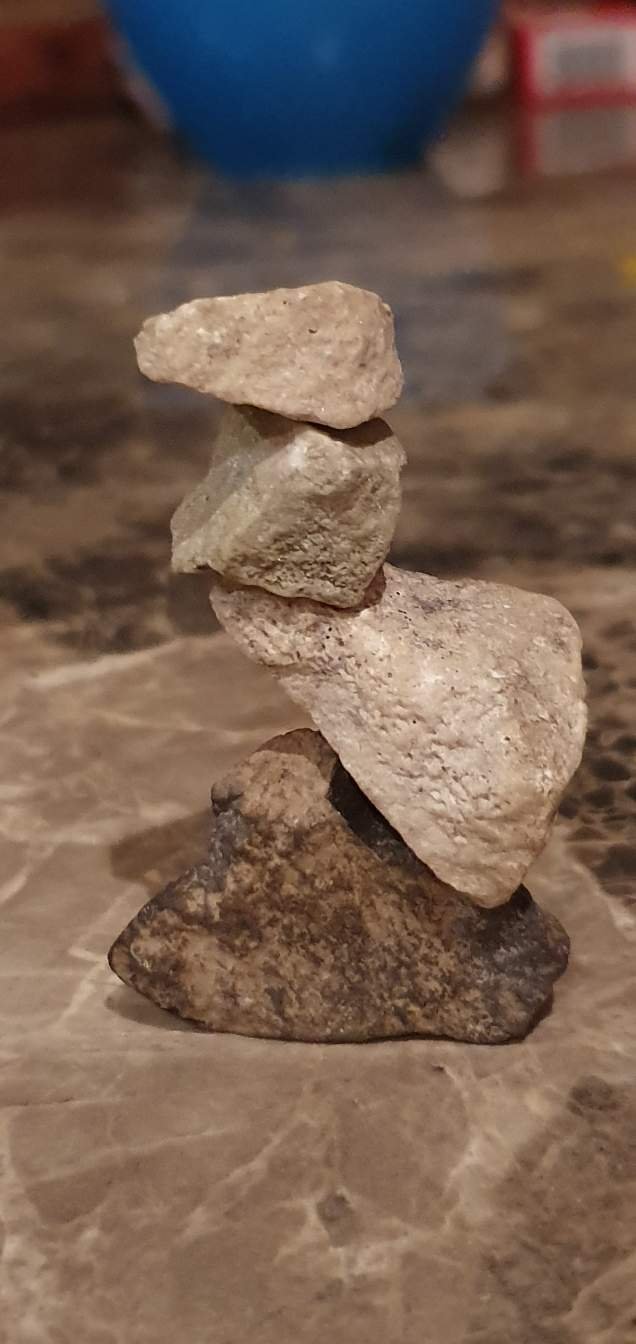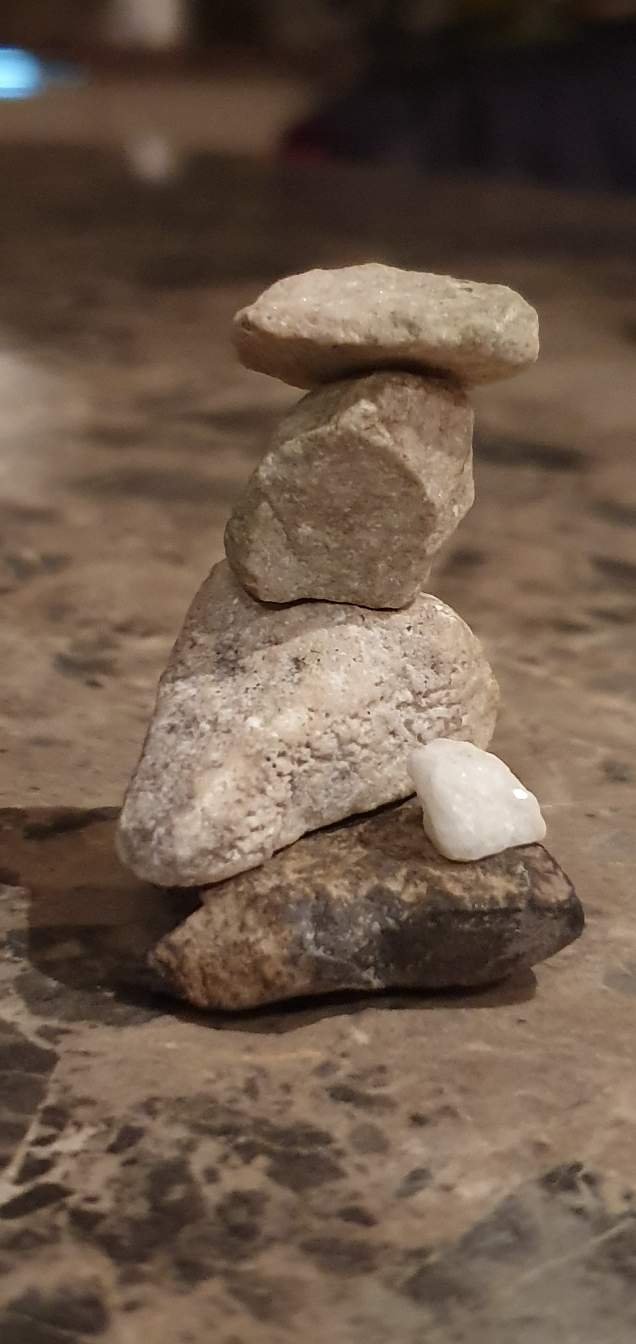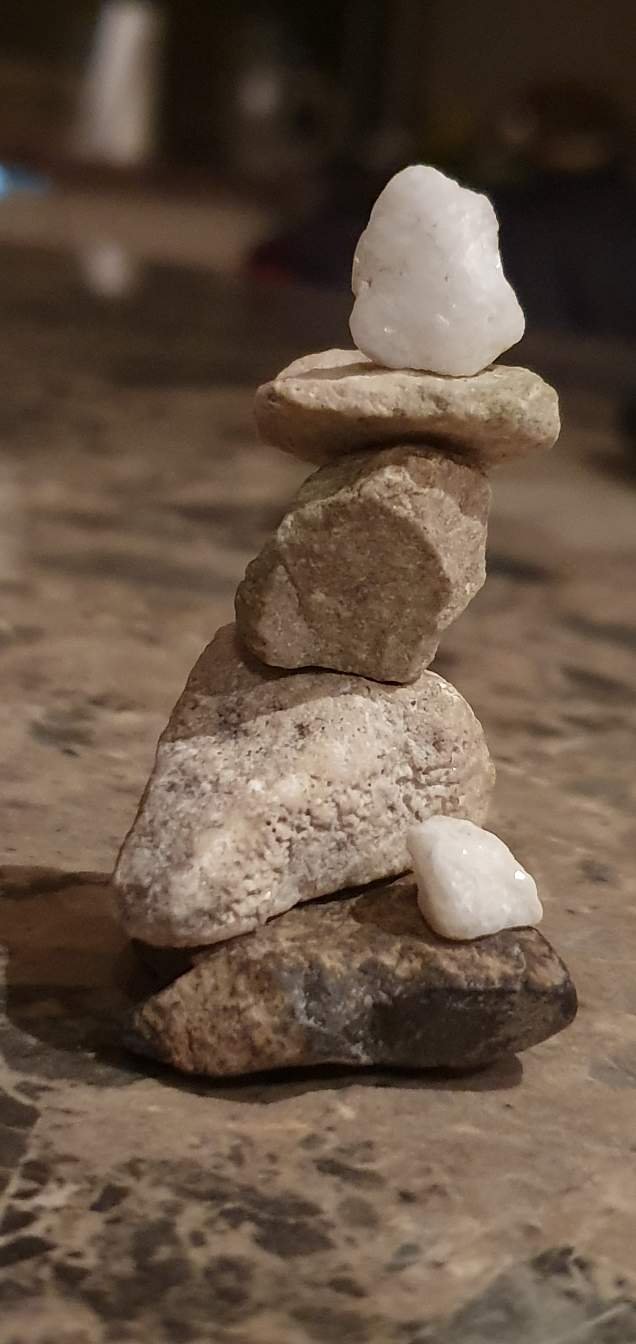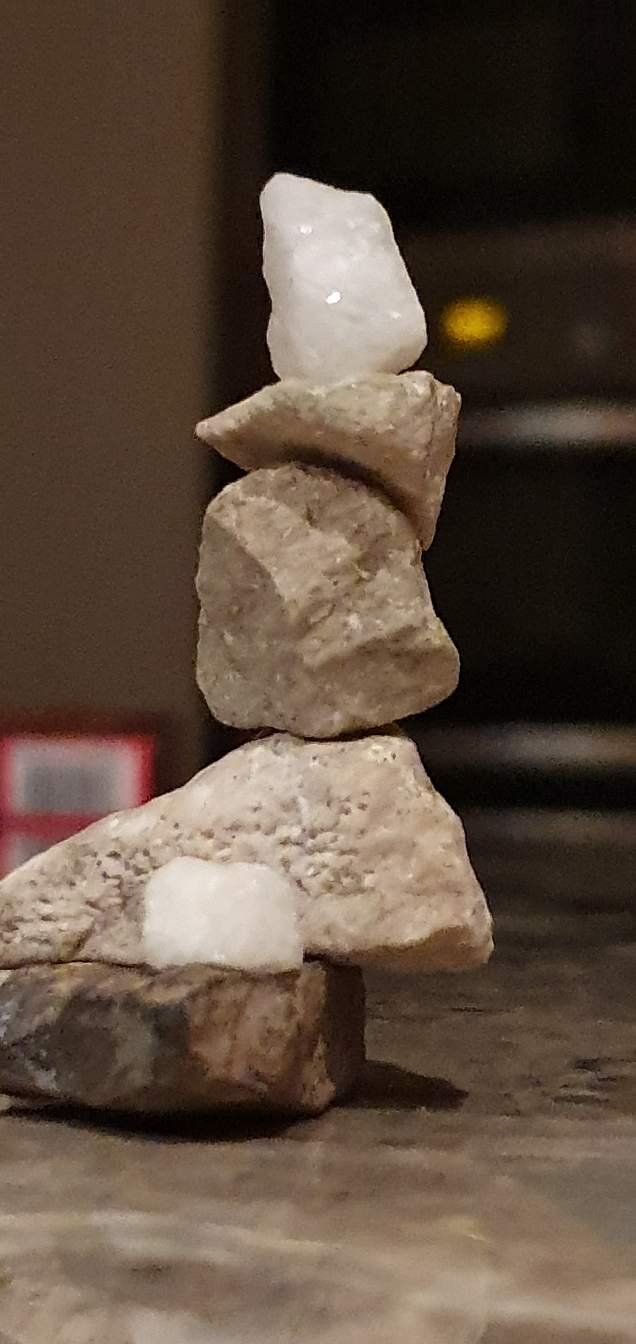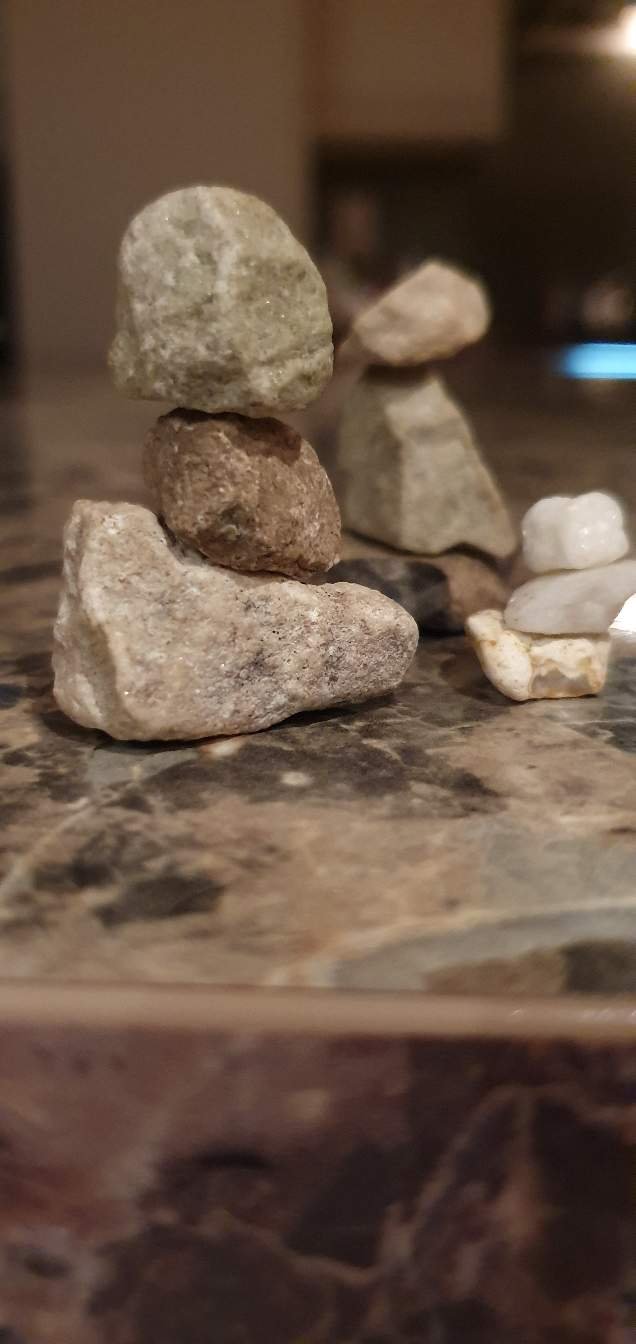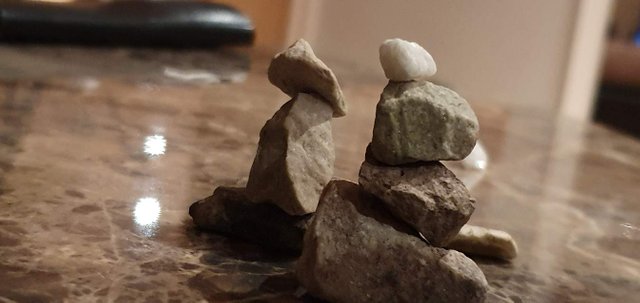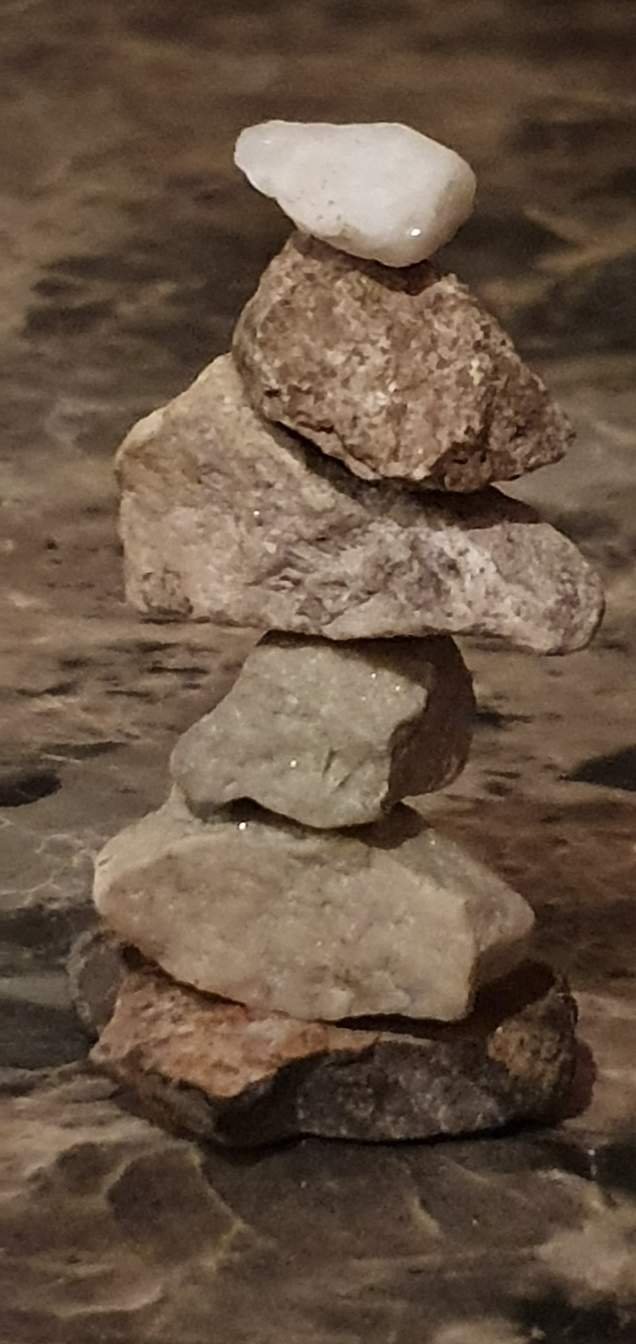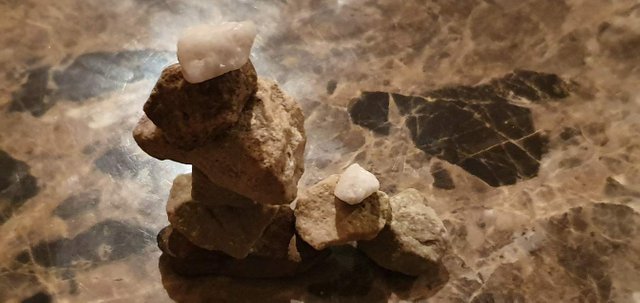 So one turned out like a penis, another an animal and they are no way near as cool as the pictures shared in @janton post. But I'm glad I did it. For the chill factor alone.
Never seen my self the arty type. But I'm impressed with my own creativity. You should give it a try. And share your efforts 😁
@janton and everyone else, fancy a rock balancing challange??
Posted using Partiko Android