Hi all, and a happy new year to you!!
I got a bit of batman Lego for Xmas and wanted to get some close-up images of it while at the same time messing around with some lighting and postprocessing in photoshop. I have more Lego on the way as well as some other cool props and effects so that I can build some more involved sets. This one is just a basic shot of batman in front of his batmobile so that I can get a feel for setting this kind of thing up. There are a couple of lights and reflectors at play here, the main focus being a blue light from the right to give a dark, night-time feeling and a red light from the left to just add a bit of contrast and some indication of some street lighting or somesuch. The completely blue image just seemed a bit flat. I also need to fashion some small reflectors to get some backlighting behind the head.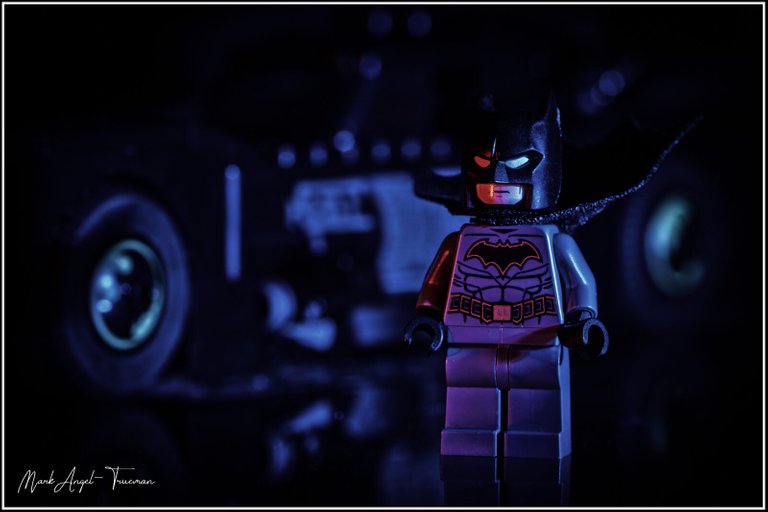 I'm hoping to make some stuff that is a lot more dynamic and atmospheric. I love the work of Mitchel Wu and would love to even get close to some of the stuff he does.
Hope you like it. I'll get some more of this kind of stuff up in the next few weeks all being well.
Mark