Hey all, hope you are having a good festive season.
One of my gifts this year was a Raynox DCR-250 super macro conversion lens. I whacked it on the front of my Sigma 105 and set up a Yongnuo flash and reflector either side of this burned-out match head. I like the textures, quite an interesting image even though the image quality isn't the best. I shot at f22 so there's quite a bit of softening through diffraction. This kind of thing really needs focus stacking at slightly larger apertures - f11 is the prime spot for this lens but it was just a test of how high magnification I can get with this new bit of glass. Not too shabby really - looking forward to seeing how it does with living subjects.
Image is pretty much the full-frame, I just centered it slightly in postproduction and did some basic edits.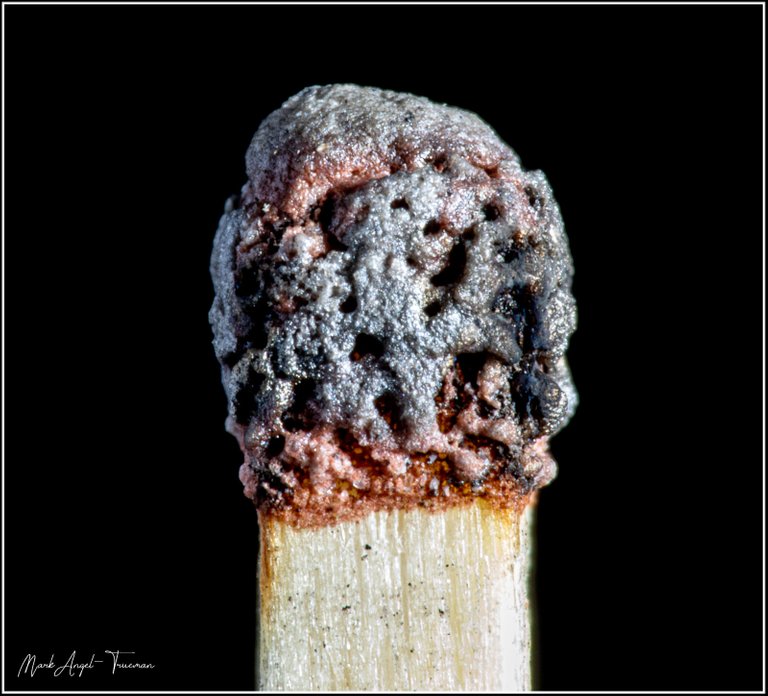 Thanks for looking
Mark