After reading a recent post by @carlgnash about his time on Epsilon Eridani B, I couldn't help but remember my time spent there on the northern ice-blood fields, shooting for Intergalactical Geographic. They were after some shots of the very rare Blood Shovel, a very strange bird that lives in the ice fields, breaking off pieces of ice before melting it inside its beak and then feasting on the blood within. While hunting for this elusive creature, I got these cool shots of the surrounding landscape.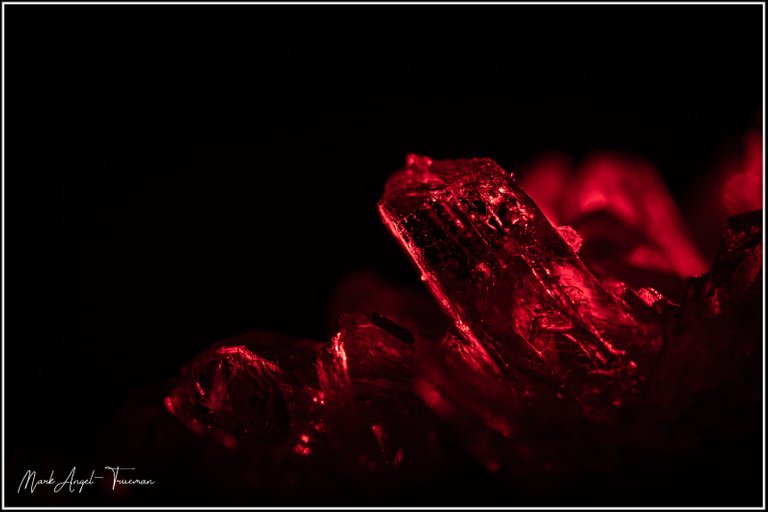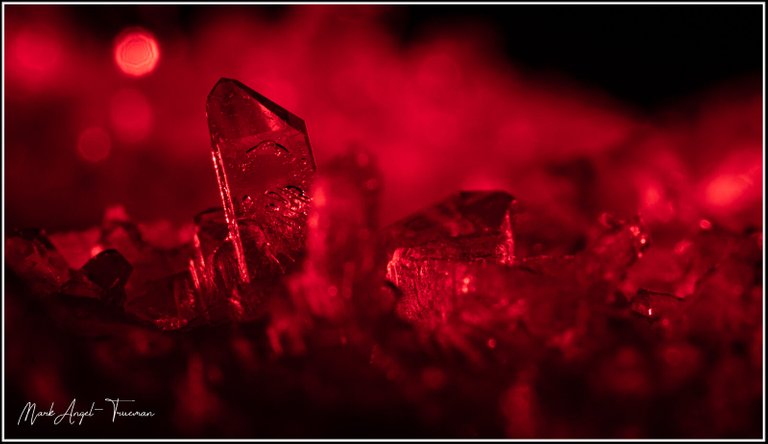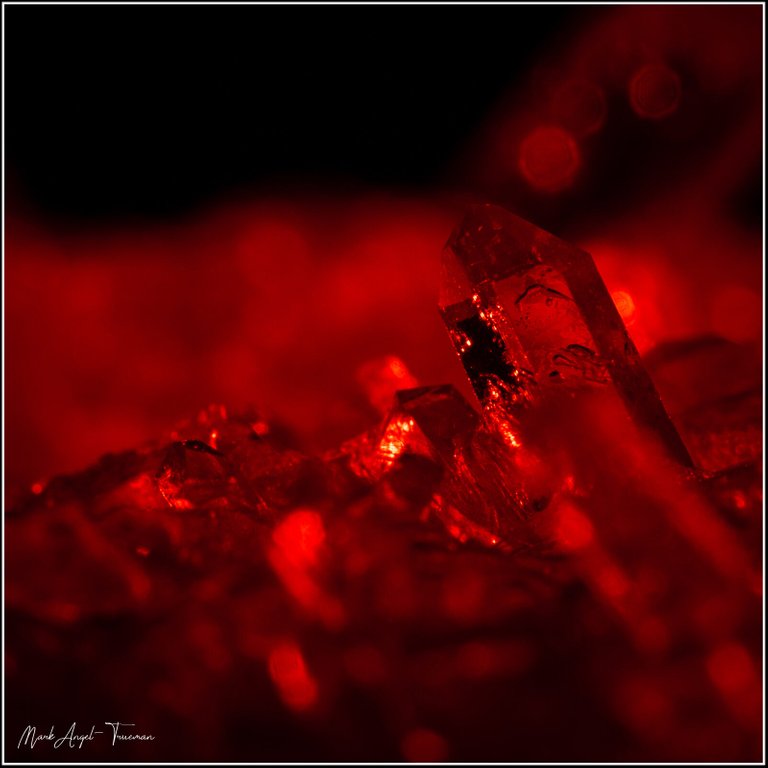 Of course, the real story behind these is that my little girl has been growing crystals at home and I really wanted to get some cool macro shots of them. These were some kind of red crystals, shot with the Sigma 105 with 65mm of extension tubes attached.
Lighting is backlit with a snoot with a red gel on my Yongnuo YN5660 Speedlite. Really happy with how the first one turned out. I could see that one on my wall.