Hi all,
Yeah, it's still winter and yes I am still indoors trying to be inventive with some abstract macro work. This time it is oil and water galaxy "thingies". I have a glass tray suspended over some Xmas wrapping paper. Mix the oil and water and you get a load of bubbles and if you time it right, you get some pretty interesting shapes. I am not that happy with the lighting here so I will try again at some point. I don't think wrapping paper is the best option... too shiny.
Anyone else ever had a go at this?
My favourite is definitely the first one, dark blue works really well with these.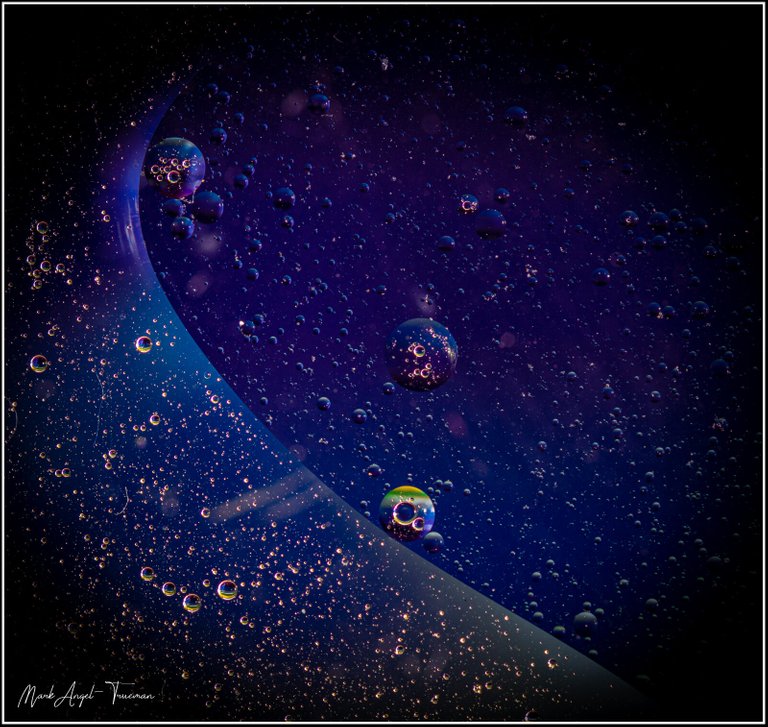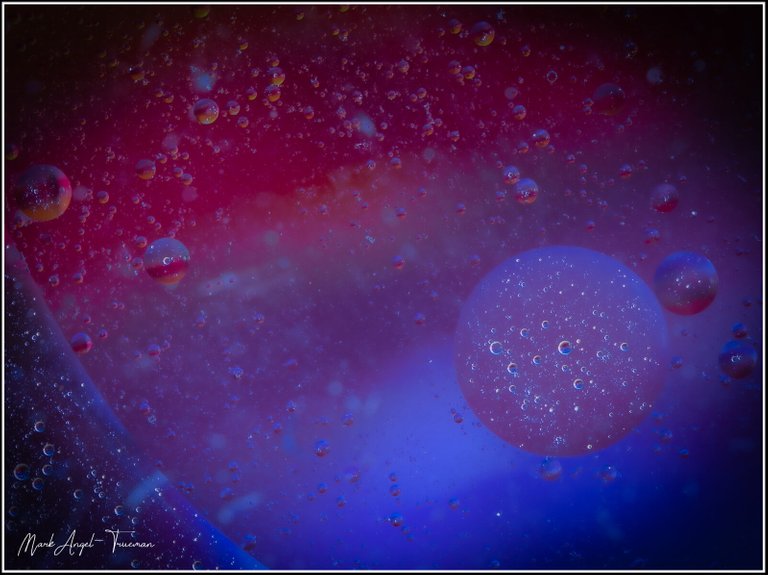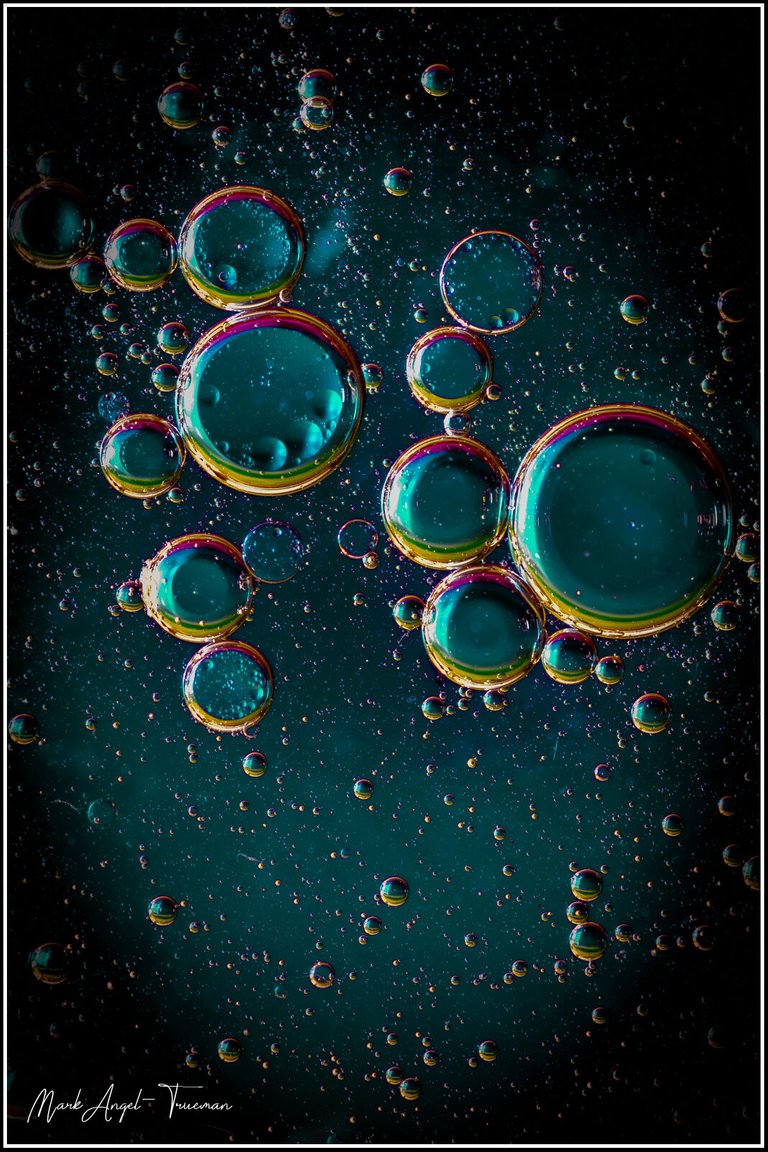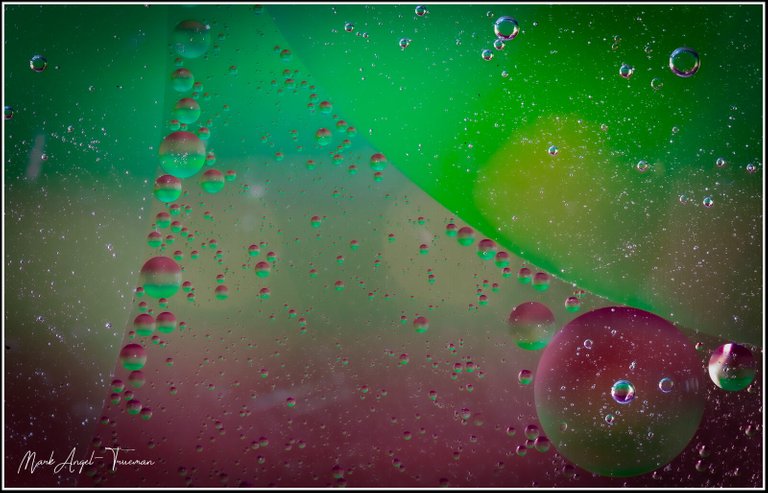 Thanks for stopping by
Mark