Hi.
This will probably be my last smoke post for a while as I want to explore some other avenues with abstract work in the home studio.
This one is called "Estranged"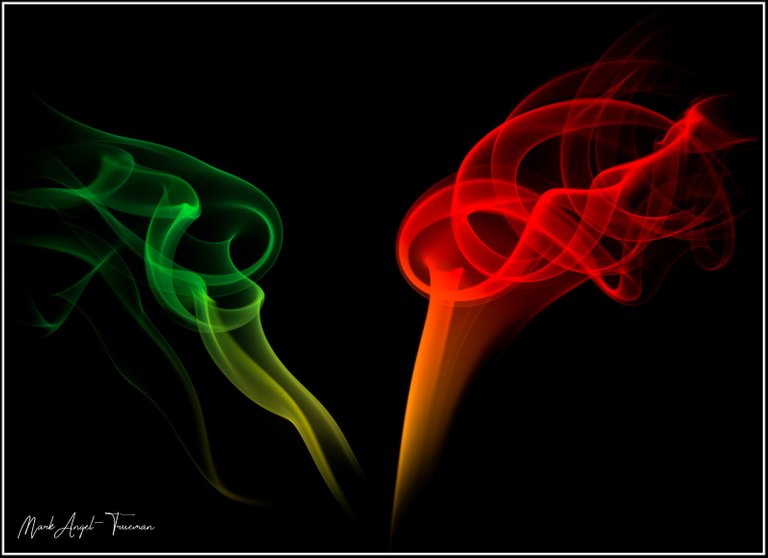 Two wisps of smoke, heading in different directions, estranged by the slightest difference in air currents. It doesn't take much to tear these two apart. They may well meet again one day though.
Canon 90D + Sigma 105 HSM macro lens. Composited and post-processed in photoshop.
This is also available as a limited edition digital artwork on my Makersplace store.
Thanks for looking, hope you like this one.