Hi
I've not posted in a while as I have been busy with work and various other things but found an hour or so to do some experimenting on something I've wanted to try for a while; dropping cream into water.
I have to say that these didn't turn out as good as I thought they would.... they just aren't sharp enough. I think that's down to the glass on my really old square vase. It's different thicknesses and curved in places and at the level of macro here, it's bound to make a difference to the image quality. Gonna need a small glass tank with some 3 or 5mm panes in it to do this kind of thing properly. Anyway, I got a few images out that are shareable to give an idea of the effect.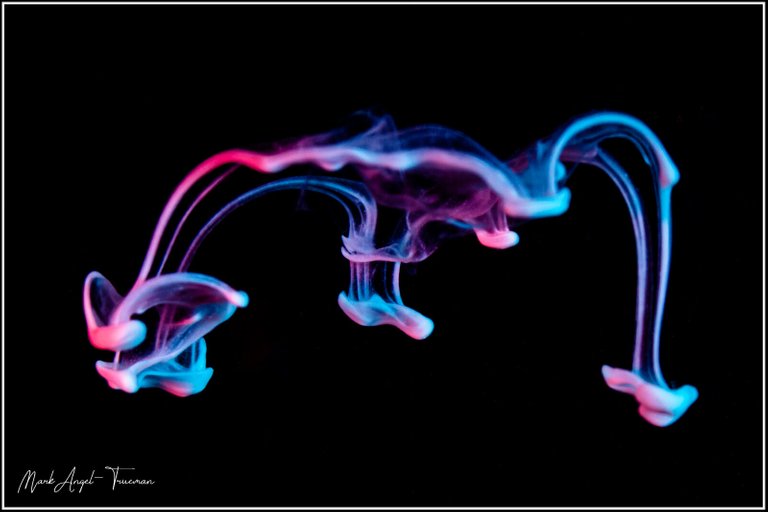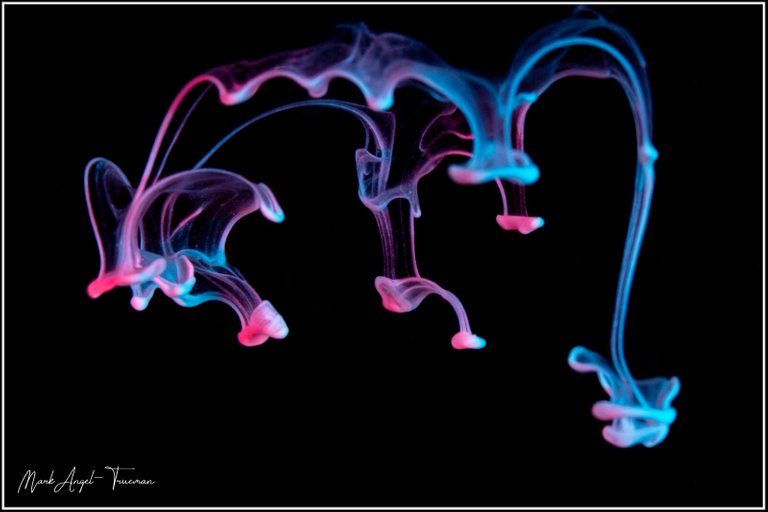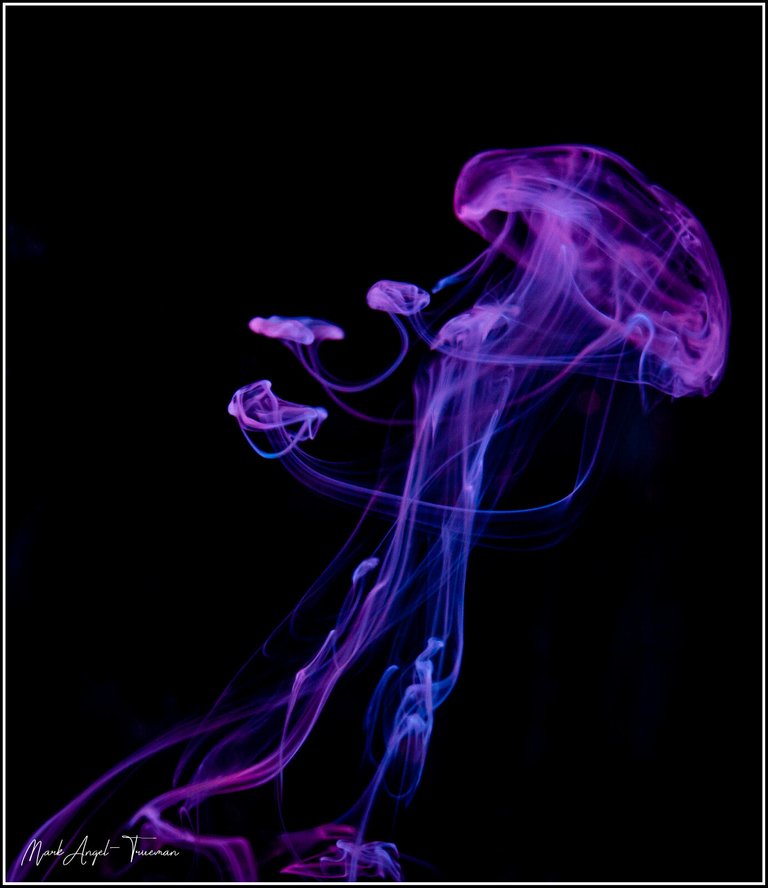 (inverted to make it look a bit like a jellyfish)
And here's a quick pic of the setup. Two Speedlites, one with a red gel and one with a blue gel, each with a small grid to narrow the light and keep it off the background. The camera is on a tripod and I just drip a drop of cream into the water and shoot it as it falls through.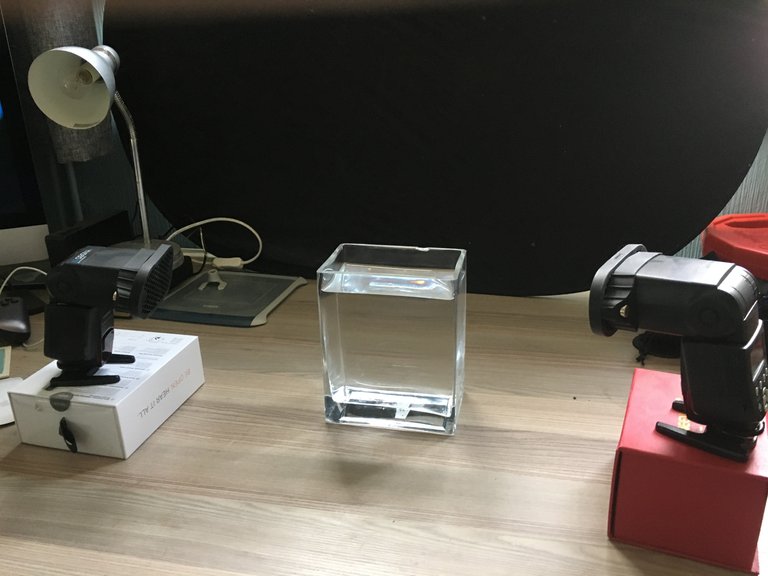 I'll probably revisit this if I can get hold of a better water receptacle in the future.
Thanks for looking
Mark