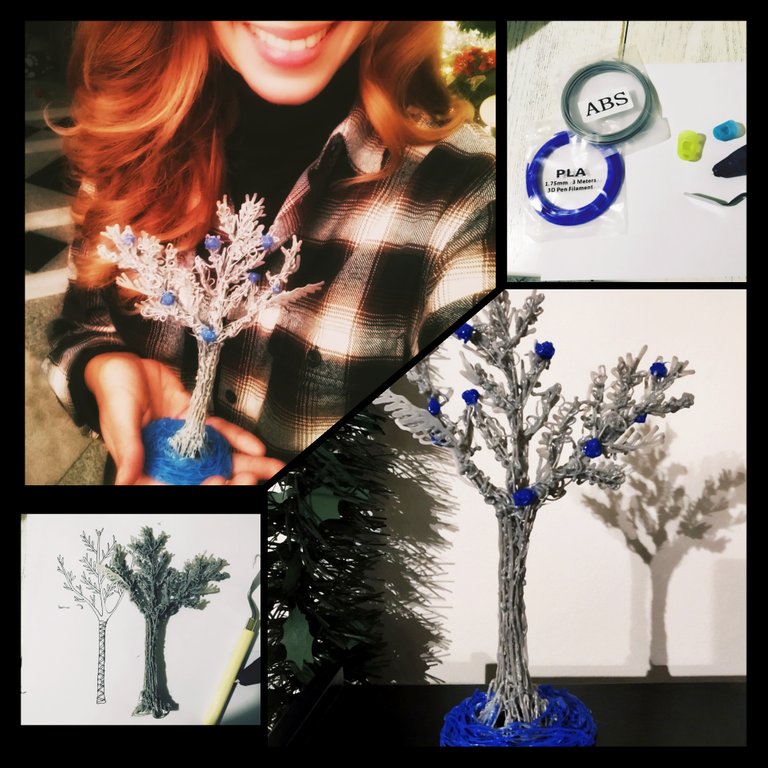 Today I finally experimented with the 3D Intelligent Pen SL-300, my brother gave me almost a year ago.
I thought it would be complicated and I wasn't particularly inspired by the grey and blue colors that came with the pen. However, when you have no idea what you are doing, wasting colors you don't like is not a bad thing!
As a first step I drew the rough outline of a tree. Then I used the grey color to create its body. I then used the blue color to give a more festive style to my first 3D creation.
I am not that excited with the result but at least I am not dissapointed. I think I will be able to do quite a few interesting things with my 3D pen!