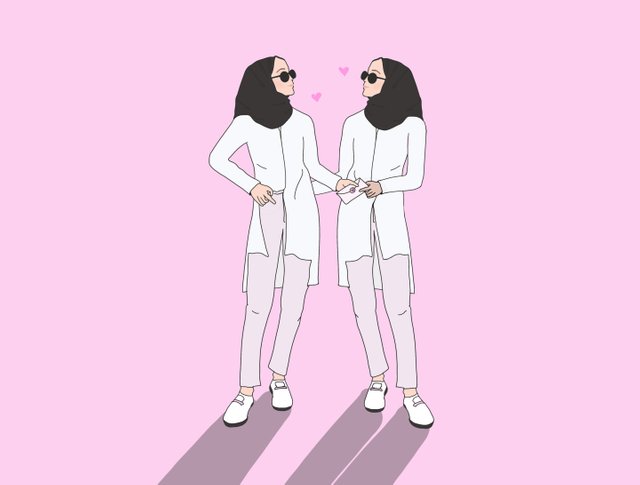 Apparently, you can train yourself to respond with compassion to your own flaws and misgivings by writing yourself a kind letter each day for one week, with the result of less depression and greater happiness for months afterwards.
This illustration is part of a series I'm creating for a coaching client for their infographics based on information from the Greater Good Science Centre about interesting practices for a meaningful life.
I love the colour palette! As always, I use Procreate app on iPad Pro with Apple Pencil to create my illustrations (sometimes with touch-ups in Adobe Photoshop—in this case, I added the background and shadows in PS).
---
Run by my husband (contrabourdon) and organduo—supporting the community with regular contests: Easy SBI Contest, Pinky and Spiky Drawing Contest and Secrets of Organ Playing Contest. Also powering the popular giphy bot and donating STEEM for deemarshall's creative contests.
You can support me using Steem Basic Income