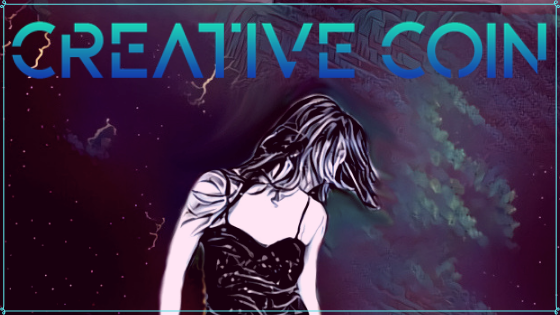 Creative Coin Contest!
5 Winners Each Week!
Each winner will receive 100 staked Creative Coin!!!

We've had some seriously amazing submissions so far! It's been quite difficult to narrow it down to just 5 winners!
Thanks to everyone who submitted and please keep submitting!

Winners of Week 3!
The Princess of Rundale Palace
@axeman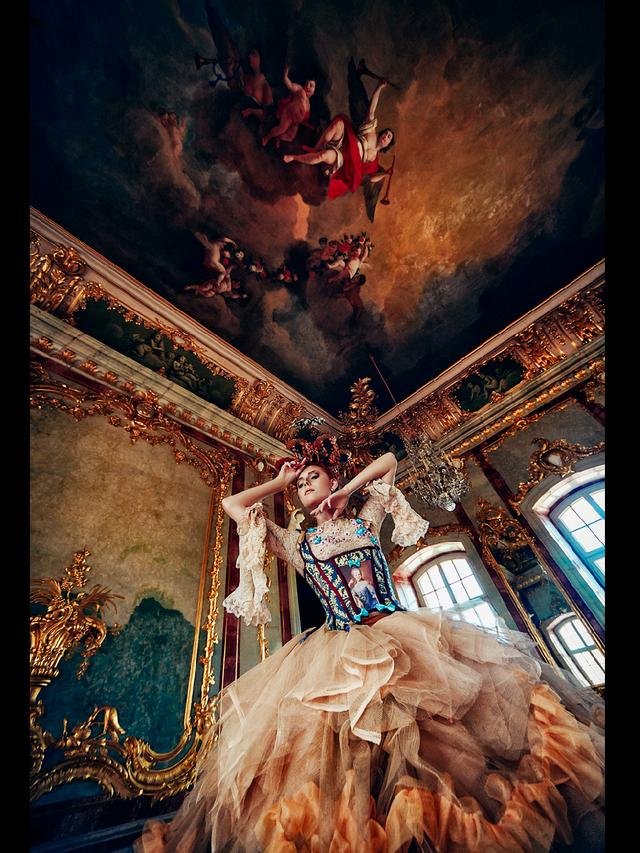 flow faces - element fire - visual remix
@elgeko

I Hate This World So Much and I'm Never Coming Back!
@nonameslefttouse

Drawing "Perspectives" Edition Nº 2 - in blue pen
@betzaelcorvo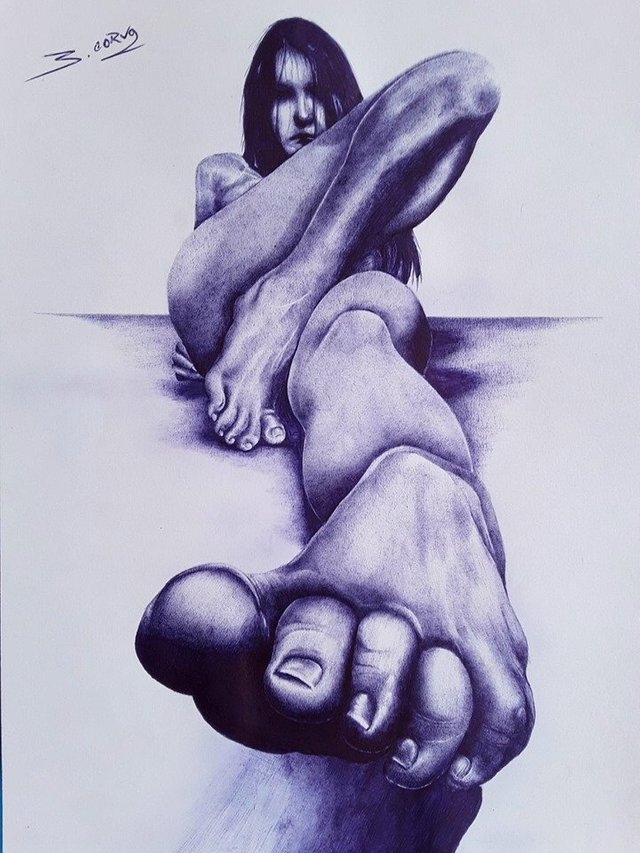 A woman becomes a surf,
white with innocence and then red with greed,
ringing sandy things: dust and pearls;
the treasures of certain gods on fertile shores.
See now the universe is a stillbirth
and nothing is what it used to be and
A woman has become a thing,
on a shelf, in a shop, with a dress on.
Long appendages painted with special hues
are displayed as nothing
but mannequins for rings and tattoos,
in bulletproof glass cases, price tags
dangling like ripe plums from frozen trees.
They hold their selves in the cold of night
and worry their lengthy eyelids
when the tears do not fall right.
Smoky nails and blunt teeth
chipped with nicotine breath and alcohol thirst
are allowed to worry powdered buttocks;
maybe fake, maybe real, maybe
squeezed between a man and bed
with nappy pins downside up,
Maybe dripping unborn children, calling
hungry bodies their home and
the earth becomes a silent womb.
Iron grey glory then sings to the shore,
the same shore once filled with treasures, then sings
to the savannas and the seas and never returns.
And when all is silent and soft nubile lips are done,
the same empty gums bereft of light and strange hues,
become fading songs like migrating birds
returning to birth new nests, to warn warm wombs,
to storm strong men and tell the universe
of flaccid breasts resting on broken shores.

How to Submit for Week 4!
All you need to do is drop a link to your creative post in the comments.
A team of secret judges (cats) will choose 5 posts each week.
Each winner will receive 100 Creative Coin!
The deadline for submissions is Saturday August 24th.
The Winners will be announced Sunday August 25th!

What can I submit to this contest?
The following forms of creative posts will be accepted for the Creative Coin contest:
Original Music Recordings, Music Performance (Covers or Originals), Written Compositions in Sheet Music Form, Musical Instrument creation or repair, Music Theory, Music Journalism, Art, Drawing, Painting, Sculpture, Digital Art, Photography, Visual Arts, Original Creative Videos, Film, Motion Pictures, Claymation, Creative Writing, Fiction, Poetry, Short Stories, 50 Word Stories, Creative Non-Fiction, Crafting, Jewelry Making, Home Improvement Projects, Gardening, Sustainability Projects, Off-grid Projects, Cooking, Theatre, Acting, Dancing, Architecture, Graphic Design, Performance art, Costume and Fashion design , Makeup tutorials, comedy sketches, etc.

Thanks again to everyone who is supporting Creative Coin and I look forward to seeing/hearing/reading all your lovely creations!!!