We have 2 cats, both of them are lovely but Toast the ginger tomcat has been getting a little aggressive lately. For the past 3 years he has been living a hedonistic life, fathering many illegitimate kittens in the neighborhood, and being king of the local Cat fightclub.
His howling in the middle of the night was also getting quite annoying.
When we originally got him we thought it was a girl, .. but it soon became apparent by his John Wayne walk that he was supporting something more substantial down there.
The day has arrived therefore that Toast has to go to the vet to have his toonies snipped.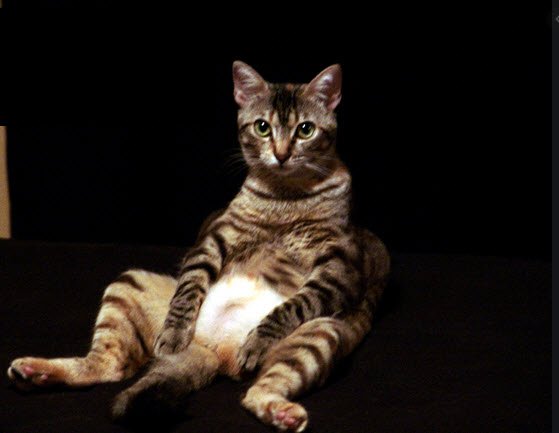 SOURCE
Below is a picture of innocent Toast at about 6 months old, .. he's still a kitten and has not been corrupted in the ways of the nightlife and partying world.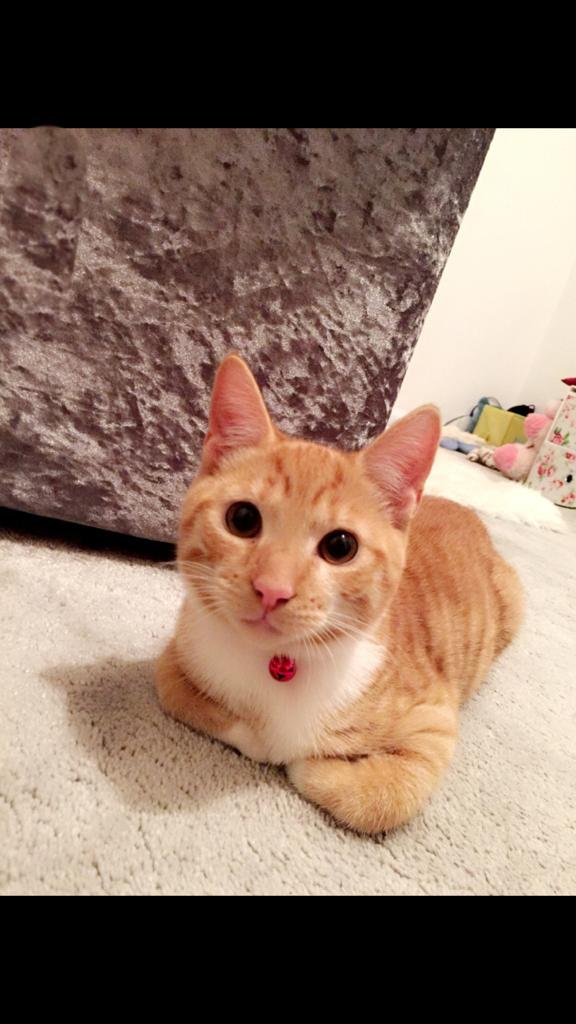 Two years later, ... staying out late with floozies getting up to no good. Coming home in a stupor, and then sleeping all day. This was him last week.
It was a bit embarrassing when we had guests around.
You can see the stark difference from innocence to his Snoop Dogg on tour type existence.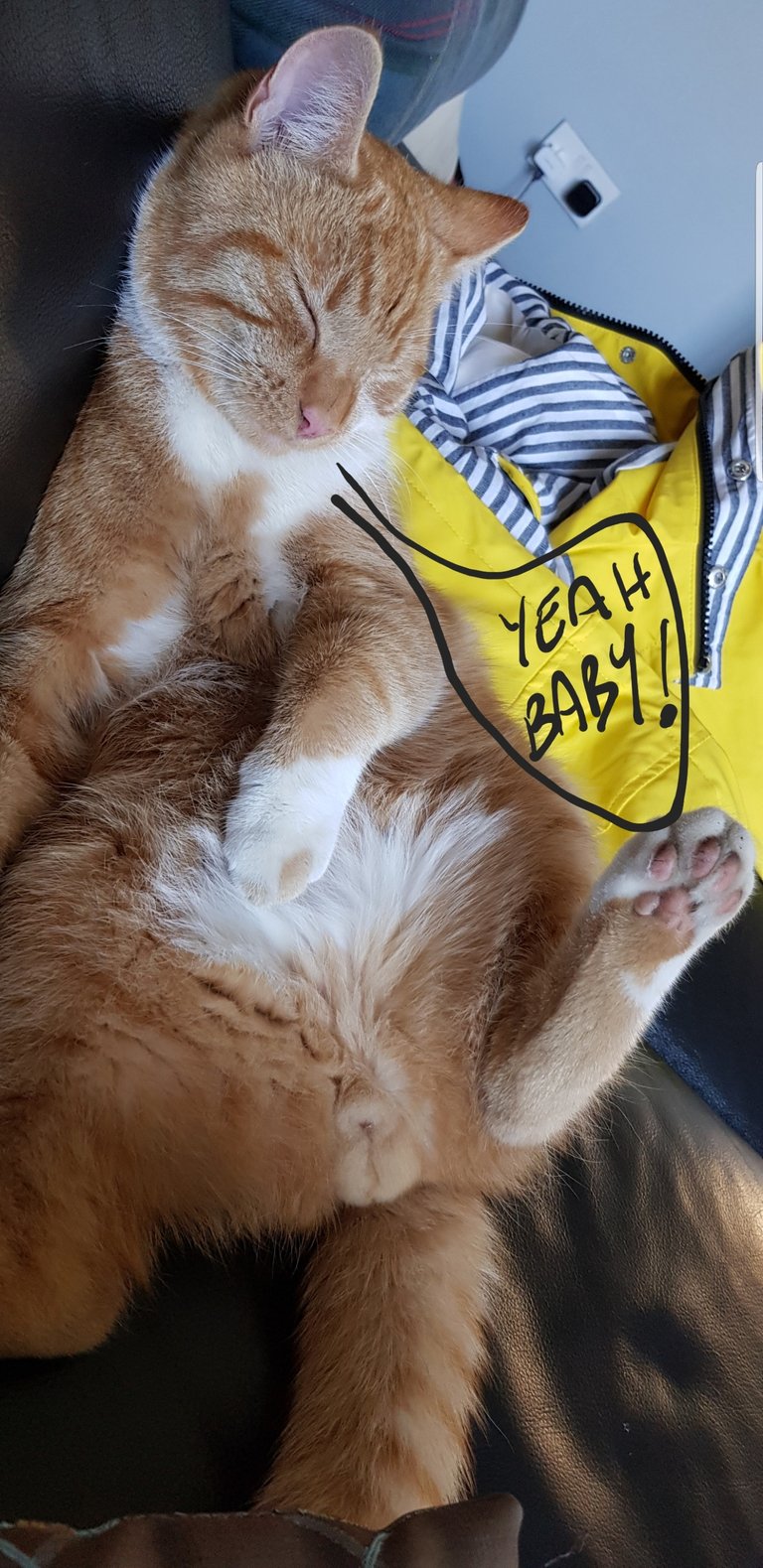 Things had gone far enough really when the female cats started hanging around our garden waiting for him to reappear from our home.
Below is Toast this morning, ... I managed to grab him and shove him in the carry box before he sliced into me.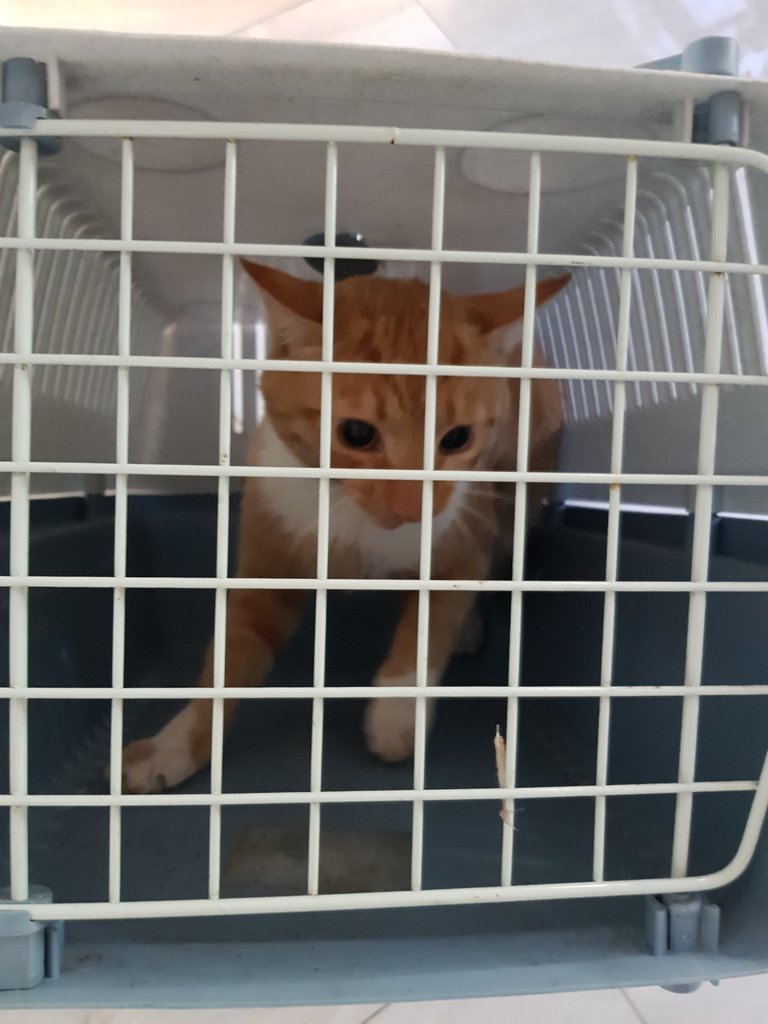 next stop, .. the vet.
no picture of that but this is Toast, now without his beans, . .back from the vet.
he had a neck collar on but he ripped it off.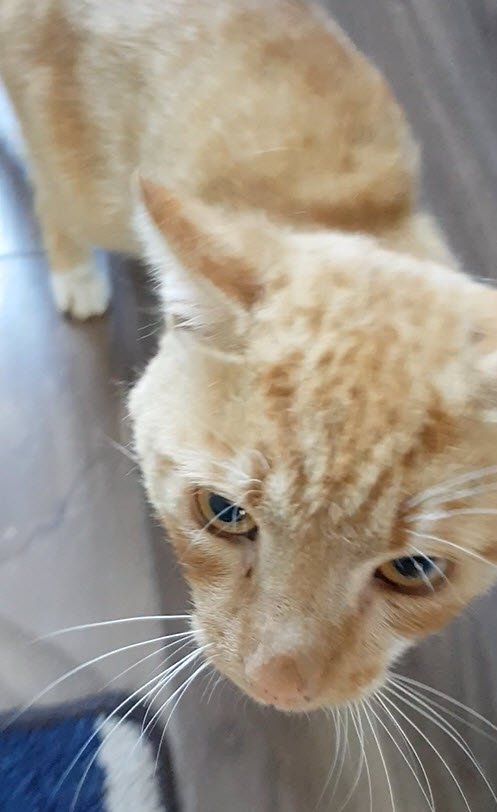 I get the feeling he's not happy with me.
best wishes from big beans Goblin. :-)