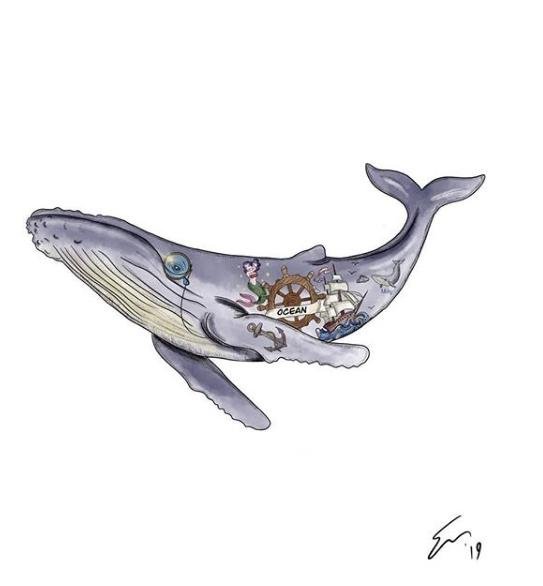 Jerry è il saggio dei mari.
E' l'enciclopedia vivente di tutto quello che è accaduto e sta accadendo nel ambiente marino.
Custode di molti segreti, tutti cercano di farselo amico per cercare di scoprire qualche informazione in piu sulle aree con la presenza di tesori.
Ma jerry è molto diffidente.
Amante dei tatuaggi, ha il corpo ricoperto di inchiostro.
Chissa se tra i suoi tatuaggi si possa scorgere qualche indizio prezioso.
Jerry is the sage of the seas.
It is the living encyclopedia of everything that has happened and is happening in the marine environment.
Guardian of many secrets, everyone tries to make him a friend to try to find out more information about the areas with the presence of treasures.
But jerry is very suspicious.
A lover of tattoos, his body is covered in ink.
I wonder if some precious clues can be seen among his tattoos.
Enma art
The image in this post is propriety of the author