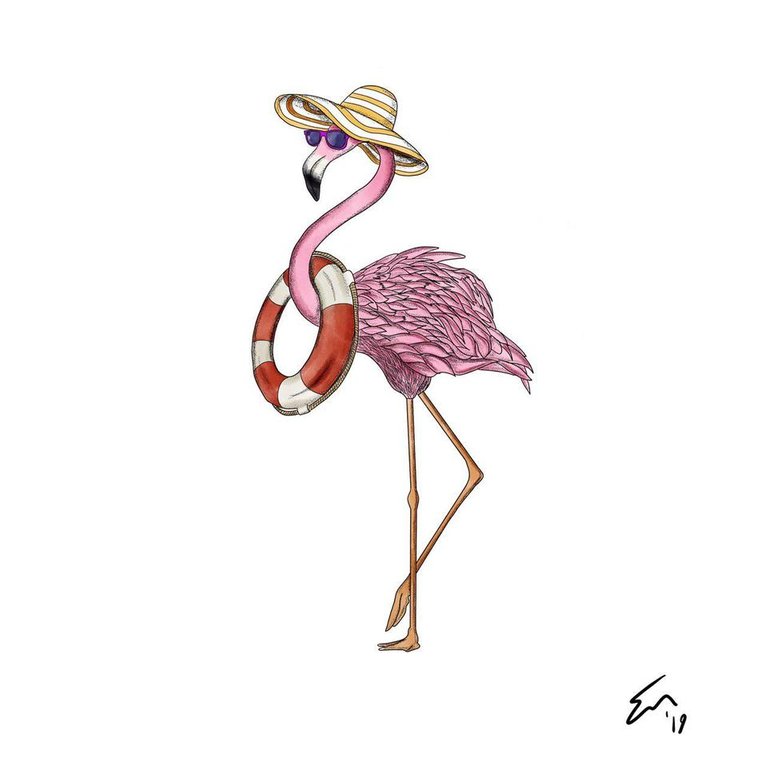 L'aiutante di Squid Sparrow invece è Flea the Flamingo.
Flea ha paura del mare perchè non sa nuotare e quindi gira tutto il giorno con un salvagente infilato nel collo, odia pure il sole ed è sempre alla ricerca dell'ombra.
Allora vi chiederete come mai, con tutti questi problemi si ostina ad imbarcarsi su un galeone.
La sua avidità e la speranza di trovare inestimabili tesori gli fa superare tutti questi ostacoli.
Si sarà imbarcato sul galeone giusto?
--
The assistant of Squid Sparrow instead is Flea the Flamingo.
Flea is afraid of the sea because she doesn't know how to swim and so she goes around all day with a life jacket stuck in her neck, she also hates the sun and is always looking for shade.
Then you wonder why, with all these problems he persists in embarking on a galleon.
His greed and the hope of finding priceless treasures make him overcome all these obstacles.
Will he board the right galleon?
Enma art
The image in this post is propriety of the author